It hasn't taken Garmin long to announce a successor to its Approach S2 and S3 golf watches announced earlier this year. But the latest edition to the lineup adds a feature that makes the S4 a must-have upgrade: Bluetooth, allowing the watch to relay notifications about incoming calls, emails and texts while you're battling to make par.
---
Competition breeds innovation, especially in sports broadcasting. Think about Australian Cricket in the 1980s. Or today's multi-billion dollar battle for sports rights and viewer experience bragging-rights between networks owned by ESPN, Fox, ABC and NBC. American sports take on-screen stats and graphics to an obsessive level. Here we look at some of our favourite tech.
---
---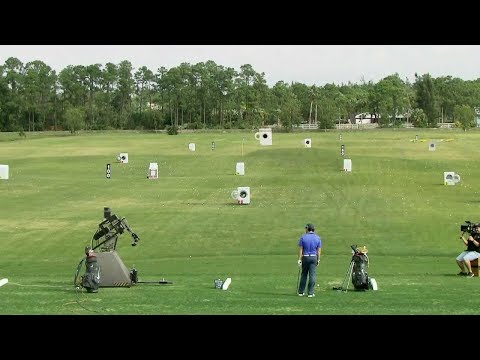 Rory McIlroy is quite something when it comes to the world of whacking a tiny ball with a big metal stick. He's a world-beater, but can he beat the best golf robot on the planet?
---
With safety concerns over Volkswagen cars losing power at speed of late, the German automobile manufacturer has decided to recall over 25,000 cars in the country across pretty much all of its product lines. Oh dear.
---
In their own way, a lot of miniature golf courses — with their twisting layouts, devious obstacles and over-the-top designs — can be considered art. Even if their sole purpose is to encourage tourists to pay to knock a ball around. But the Walker Art Center and the Minneapolis Sculpture Garden decided to join forces to take the idea of minigolf as art even further by hiring artists, architects, engineers and students to design the museum's annual artist-made minigolf course, Walker on the Green.
---
It's been a while since we've stumbled across an alarm clock that uses some annoying gimmick to ensure you get out of bed in the morning. But this $17 mini golf game trapped inside a plastic dome might actually be a less rage-inducing way to start your day.
---
If there's one sport that has managed to spawn an entire industry of bizarre gadgets promising to improve a player's game, it's golf. But Garmin's new Approach S2 watch manages to shine in a sea of mediocrity, providing golfers with a library of over 30,000 course layouts from around the world without the need for a mobile data connection.
---