---
It's definitely true that Oculus Rift VR goggles are capable of wonderful miracles for a 90-year-old. As for normal people? We can barely keep our heads on or even stand up straight. This poor guy strapped himself to an Oculus Rift roller coaster simulation and almost destroyed the entire room trying to stay balanced. It's so good.
---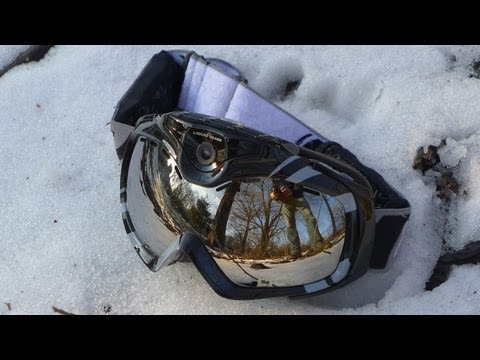 It will be winter soon, which means you'll need an action camera to take with you on the slopes. However, there are some drawbacks. What if it falls off your helmet? What if the angle is too high or too low? Those are the sorts of problems Liquid Image tackles by building an action cam right into your snow goggles. And it comes so very close to solving them.
---
---
While most adrenaline junkies love the GoPro, here's a point-of-view camera solution that never gets in the way: a pair of goggles that shoot 1080p video and 8MP photos from right between your eyes.
---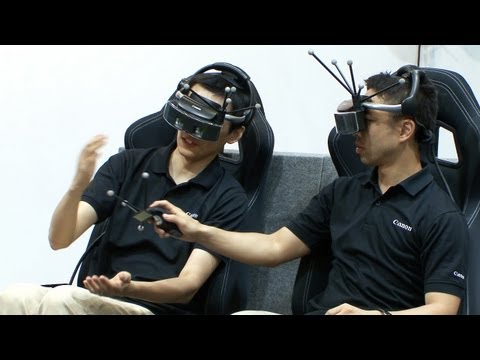 Next month, Canon will start selling a weird mixed reality system that blends real and virtual objects in front of your eyes. Like Google Glasses, it sounds like our science-fiction dreams come true. Sort of. From what we can see in this video, wearing the new goggles makes the world a painful, disorienting place. It sort of dashes our hopes for a slick augmented reality future.
---
Lucid dreaming is when you're dreaming, but you're aware of it. Theoretically, you could get to a point where you can control you the dream. It's a tricky process, but to help it along, Will Finucane built a pair of lucidity-inducing goggles.
---
An elastic headband and a layer of foam padding is all that most goggles use to ensure they fit. But Scott's new Off-Grid snow specs actually allow you to tweak the shape of the frame, so they sit comfy on almost any face.
---
Maybe I'm missing the boat here, or am too old to comprehend another bizarre fad, but I'm having a hell of a time trying to figure out why someone would want to wear goggles that make the world look reversed.
---