There's a danger that once you've replied to a thread in Gmail it can sink lower and lower down your priority list and eventually get forgotten about altogether. If you want to make sure that you're following up important messages when they don't get a response, then this popular browser extension is one way to go about it.
---
Stars are a time-honoured way of flagging and highlighting emails, but you can supercharge their functionality in Gmail by adding up to 11 alternatives on top of the original. From searches to quick links, these extra stars can give you more control over your inbox and how it's organised. Here's how to get them added and use them with your messages.
---
With massive security hacks now coming on what feels like a weekly basis, two-factor authentication has become a modern necessity. But, leave the country and getting that access code can become a lot more difficult than just waiting for a text. Here's what you need to know and do before your next trip.
---
Google still hasn't opened its new Inbox mail service for everyone, and it's not doing another invite free-for-all, but it is gifting all existing users 10 addition invites over the holidays. Time to start hitting up your friends.
---
If you've been hassling everyone you know for an invite to Gmail's shiny new email app Inbox, now's your lucky break. From now until 3pm EST (7am AEDT), Google is giving anyone who asks a guaranteed invite.
---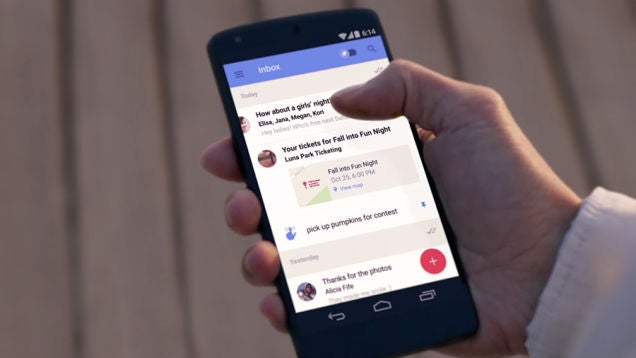 Whether or not you've got email problems, you're probably dying to try Gmail's little electronic mail solution, Inbox. It's been tough to get an invite, but today the product team will guarantee your invite between 10am and 11am AEDT. Here's how to nab one.
---