Companies love to put Albert Einstein in their ads. We've seen Einstein peddle Nikon cameras, Apple computers, and even Mentos. But Einstein never approved for his image to be used in any product endorsements while he was alive. In fact, he called these deals the "corruption of our time".
---
It's a terrifying moment the first time a parent hands over the keys to the family car to their teenager. And GM wants to make it slightly less worrisome for those parents with a new feature on the 2016 Malibu called Teen Driver that encourages younger drivers to be safer behind the wheel because it reports back to mum or dad how far they travelled, and how often they broke the speed limit.
---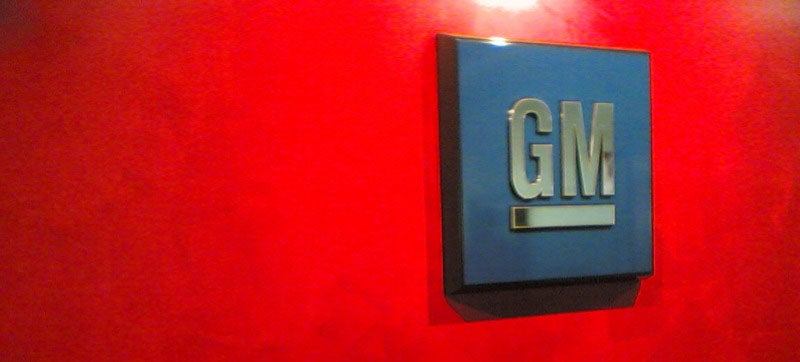 GM is already taking technology in cars seriously, but it has plans to take it to the next level, and soon. Yesterday, the company announced that in less than two years its cars will communicate with each other — and hopefully even drive themselves.
---
American car design reached its experimental, optimistic zenith in the post-WWII era. Yet for every car built, hundreds of sketches and concepts were destroyed, the designers who penned them working in corporate anonymity. This new documentary works to bring these ageing designers and their beautiful concept work back into the spotlight.
---
A decade ago, you'd assume that the idiot on the highway in front of you weaving back and forth across the yellow lines was drunk. Today, there's a pretty good chance that they're just trying to navigate some particularly complicated emoji. GM wants to stop the madness, and it's betting on eye-tracking to do so.
---
General Motors' wind tunnels aren't only used to test the aerodynamics of the carmaker's latest vehicles. Here we see a member of the Canadian Alpine Ski Team working to improve his tuck position so he's as streamlined as possible as he streaks down a mountain. [FastLane]
---
You can brag to your friends about the amazing weekend you had at the track all you want, but without a witness, you might as well be boasting about that monstrous fish that got away. So for the 2015 Chevrolet Corvette Stingray, GM is including what it calls its Performance Data Recorder which overlays telemetry, speed, and location data over a 720p video recording of everywhere you've driven — basically giving you instant replay of your hoonage so you can back up your bragging.
---
---
---