Most eyewear innovations these days involve the addition of tiny screens and cameras to turn your glasses into a 'smart' interface for your phone. But a company called REM Eyewear has actually come up with a clever way to improve the glasses themselves with a unique segmented hinge and cable system that helps them not only fit any sized head, but also stay put when worn.
---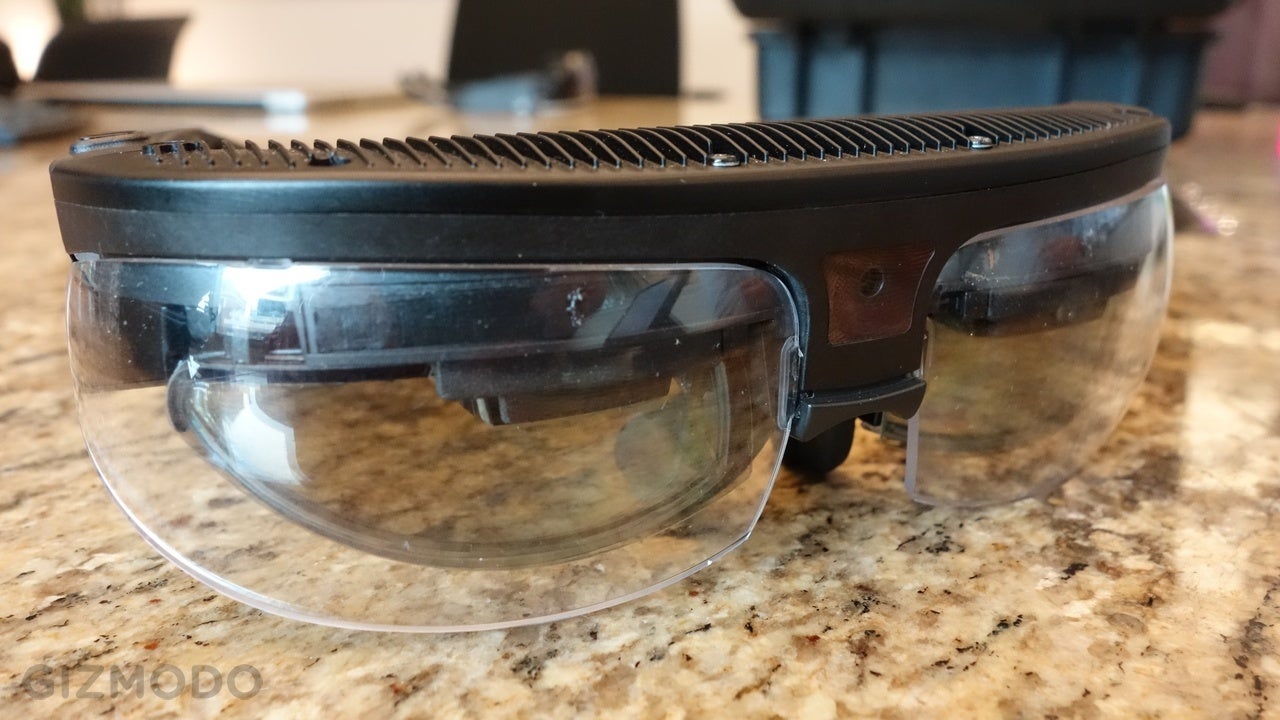 Ever heard of Ralph Osterhout? He's known as the real-life "Q". He created underwater vehicles featured in two James Bond movies. He's the guy who shrunk down night vision goggles to a size soldiers could afford to wear. He invented some of the most popular toys of the '90s, including the Yak Bak, the TalkBoy F/X+ and the gadget-filled Power Penz. And now, his Osterhout Design Group is back with a new Google Glass competitor.
---
All humans have a weakness, something they simply can't resist, and while that can vary from person to person, there's not a single human on the planet who can overcome the temptation of popping a sheet of bubble wrap. But attempting to pop this set of bubble wrap glasses will only lead to a trip to the emergency room.
---
I spend too much of my waking life staring at screens. If you're reading this, you probably do too. So instead of putting things on or in front of our imperfect eyeballs to correct and protect them, how about rethinking the screens we're staring at? Researchers at Berkeley, MIT and Microsoft have developed a prototype that could one day make glasses or contacts obsolete — at least when you're looking at your phone or computer.
---
Unless you stash them in a case when you're not wearing them, the arms on your glasses are free to flop and flail about, increasing the risk of them getting bent or broken. It's admittedly a first-world problem, but one that design studio Nendo has still solved with an improved nosepiece that now features a simple clip to secure the arms.
---
When Sony announced its intentions to take Oculus Rift head-on, we were excited. The Rift (rightly) gets all of the attention and praise for its VR prowess, but a little competition would be good for the emerging technology. Today at E3 in Los Angeles we finally got to try Project Morpheus for ourselves, and it's pretty awesome.
---
If you require reading glasses, you'll inevitably get to an age where you tire of constantly misplacing them and just accept that a neck strap is the way to go. But they're actually a handy accessory, and if you want to make the upgrade earlier without looking 20 years beyond your age, this pair of reading glasses actually features a secret integrated neck strap.
---