Loading page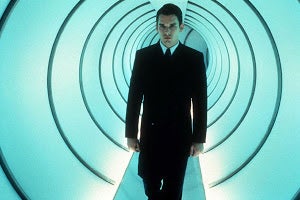 ---
Consider this an obituary for iTunes. The death comes just weeks after the arrival of Apple Music, its apparent heir, which was not well received by the typically loyal public. iTunes was just 14 years old.
---
With Luke covering Mobile World Congress 2015 I have spent the last few days holding the reins at Gizmodo HQ as guest Editor. In lieu of an actual introduction, here is a farewell instead, at least until next time.
---
Aerial drone videos, for better or worse, are here to stay, but it's difficult to be too upset about this filming technique's unchecked adoption when it captures video like this. Dutch filmmakers Jelte Keur and Reinout van Schie filmed the tallest church in the Netherlands, and the results are breathtaking.
---
Have a great idea for your own DIY electronics project and want to learn or improve your coding skills? The popular Arduino hardware platform allows anyone to build fantastic interactive projects. And now you have more power to play with thanks to Arduino and chip giant Intel collaborating on the Galileo board: now available in Australia. Gizmodo has 20 to give away, worth almost $100 each! Entering is easy — just tell us what you'd make!
---
Steve Wozniak just sent this fun stunt caught on video a few years ago: Watch him deliver a Mac to Emma, a girl who freaks out when she realises her idol is at the door carrying her new computer. As Emma's father says in the video: "This is like having your lightbulbs delivered by Thomas Edison". He's totally right.
---
In our first survey, you told us about the technology you use for work. Now it's time for the fun stuff. Here is your chance to help us learn more about the products that drive your tech-obsessed lifestyle. One Giz survey participant will win an Acer Aspire P3 ultrabook.
---
Round three time! Today only. We know you guys love the HTC One, so we've teamed up with HTC itself to give away more of the little "beasts in a shiny, silver jacket." Like last time — you'll be able to easily submit an entry every time you comment on Gizmodo today. How you ask? Read on for details…
---
Loading page