If you're spending millions of dollars to make a movie, it seems like it would only make sense to make sure everything is ready for day one of filming, right?. Apparently Hollywood doesn't work that way, because as the designer of Ecto-1 from Ghostbusters reveals in this fun interview, they only started building the now iconic props two weeks before filming began.
---
When you find yourself in times of trouble, always remember: Don't cross the streams. Egon's ghostbusting words of wisdom still hold true today. Joey Shanks at PBS Digital Studios knows that. But he's risked total protonic reversal to show us how to recreate the glowing effects of everyone's favourite Slimer-busting backpacks using simple light painting techniques.
---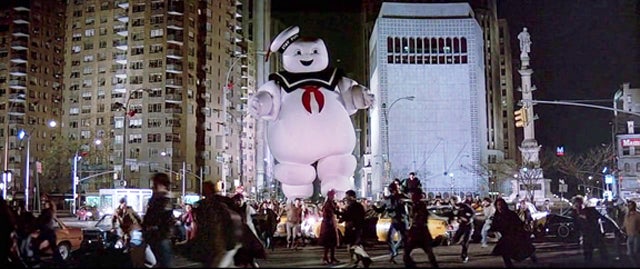 It's been 30 years since the Stay Puft Marshmallow Man first squished through Manhattan. With Ghostbusters returning to theatres for an anniversary run, we thought it appropriate to consider a very serious question: How would New York City actually fight an evil god in the form of a marshmallow man? Stickiness and spoilers ensue.
---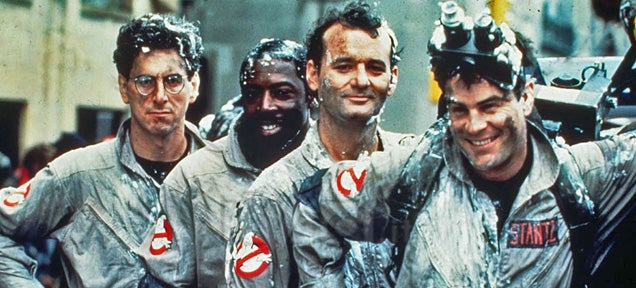 Video: Ghostbusters is celebrating its 30th anniversary, so the guys at Screen Junkies have decided to dissect it in a new hilarious honest trailer that brought me back many happy childhood memories.
---
Video: I don't know who would win the race between Optimus Prime, the Batmobile and a DeLorean time machine. Probably the DeLorean, since it can travel to the future and win right away, right? This cool stop-motion short by Taiwanese animator Counter656 says otherwise.
---
This month we celebrated the 30th anniversary of the release of Ghostbusters, the supernatural comedy penned by Dan Aykroyd and the late Harold Ramis. If you haven't already, you should find a few hours to watch both movies — or at least the first one if you're short on time. If that's too much to ask, how about giving two minutes for this hilarious clay-mation adaptation?
---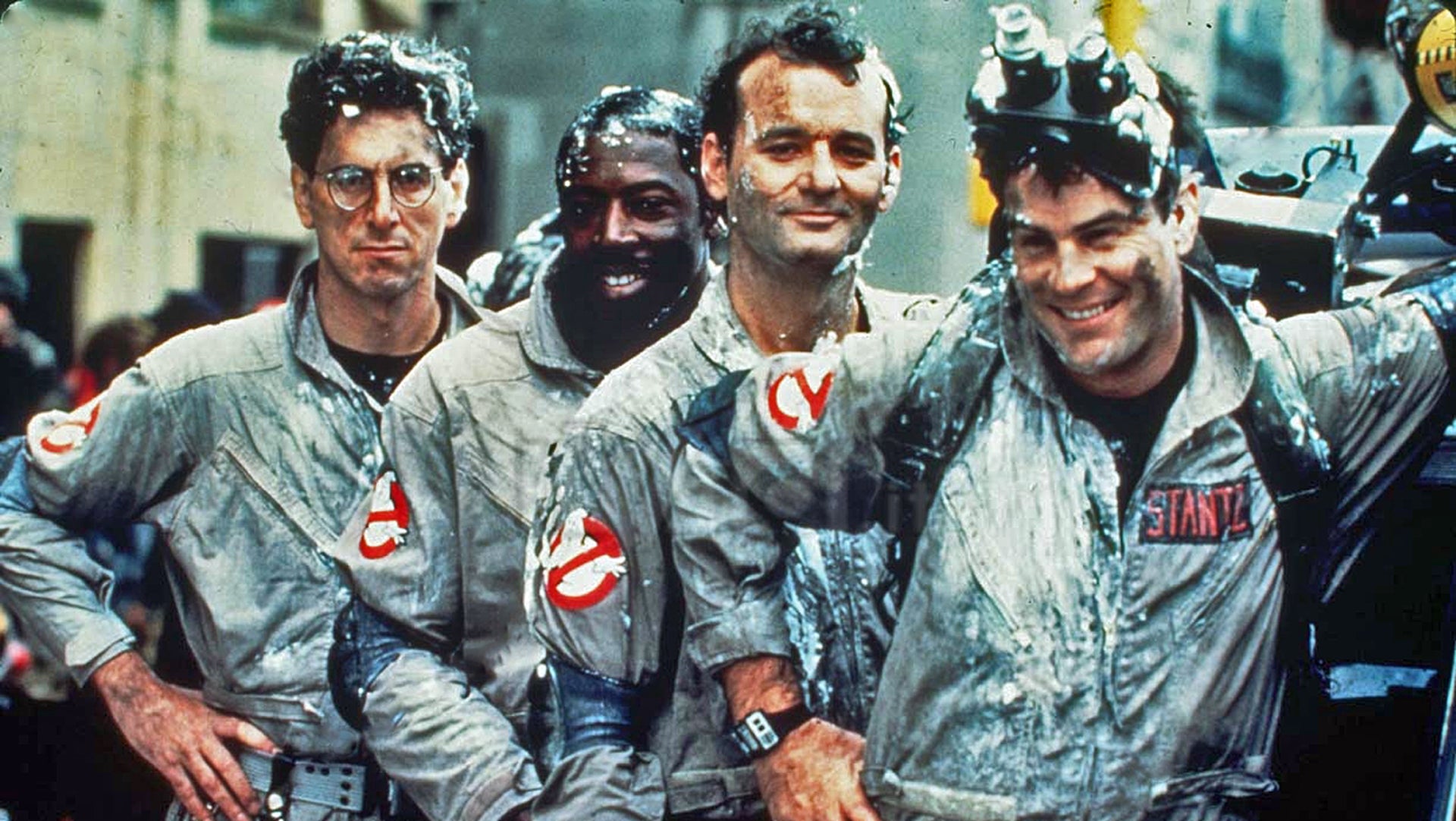 When Harold Ramis passed yesterday, we — like most of you — shared our favourite memories and moments from his works, our own way of memorialising a great man we'd never met. It didn't take long to uncover the fact that while Groundhog Day is one of my favourite movies, I had a shameful secret. I've never seen Ghostbusters. At least, I hadn't until yesterday afternoon.
---
The sad news that actor, screenwriter, and director Harold Ramis passed away yesterday has unsurprisingly resulted in a wave of cinematic nostalgia, with #ghostbusters trending globally on Twitter and seemingly everyone, at least in this office, talking about films such as Groundhog Day, Caddyshack, and National Lampoon's Vacation.
---
---