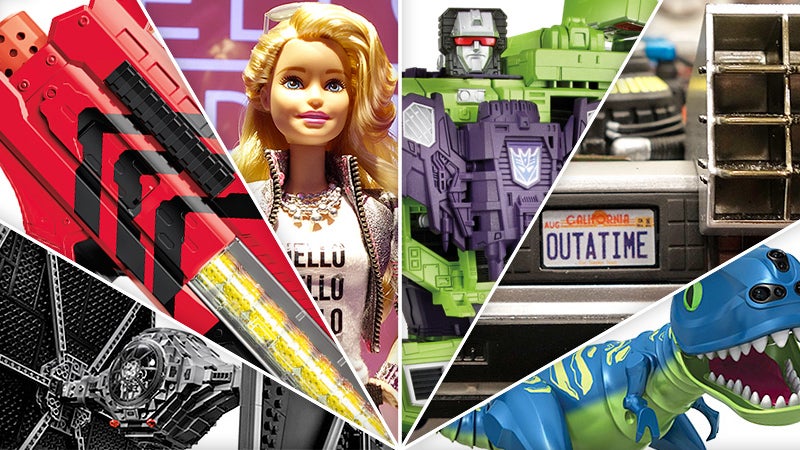 Once a year, toy companies from all over the world converge on New York to reveal what everyone will be fighting to buy their kids — or themselves — when the holidays roll around again. And once again we grabbed our cameras, put ourselves in the mind of a child (that was the easy part), and set out to find the most exciting new toys that will be hitting store shelves this year.
---
The history of Ghostbusters video games isn't exactly dotted with memorable titles, so when the folks at Cryptozoic (the same people responsible for the wonderful Adventure Time Card Wars game) wanted to re-visit the franchise, they decided to turn it into an episodic board game instead. And given the explosion in popularity of both board games and busting ghosts as of late, the company probably won't have much difficulty in making its Kickstarter campaign a success.
---
Got half a grand burning a hole in your pocket, a soft spot for classic gaming, and a love of Ray Parker Jr? Then eBay seller ultimatecustoms1982 has a convenient way to scratch all three of those itches at once with this custom-made original NES console shoe-horned inside of a die-cast replica of the Ghostbusters' Ecto-1.
---
If you're spending millions of dollars to make a movie, it seems like it would only make sense to make sure everything is ready for day one of filming, right?. Apparently Hollywood doesn't work that way, because as the designer of Ecto-1 from Ghostbusters reveals in this fun interview, they only started building the now iconic props two weeks before filming began.
---
When you find yourself in times of trouble, always remember: Don't cross the streams. Egon's ghostbusting words of wisdom still hold true today. Joey Shanks at PBS Digital Studios knows that. But he's risked total protonic reversal to show us how to recreate the glowing effects of everyone's favourite Slimer-busting backpacks using simple light painting techniques.
---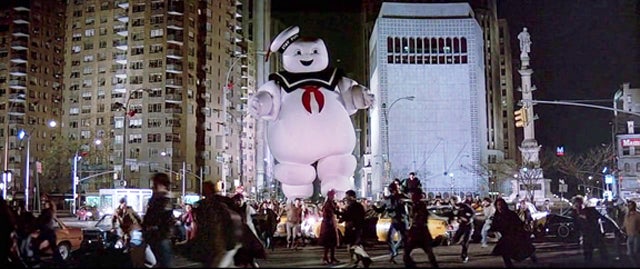 It's been 30 years since the Stay Puft Marshmallow Man first squished through Manhattan. With Ghostbusters returning to theatres for an anniversary run, we thought it appropriate to consider a very serious question: How would New York City actually fight an evil god in the form of a marshmallow man? Stickiness and spoilers ensue.
---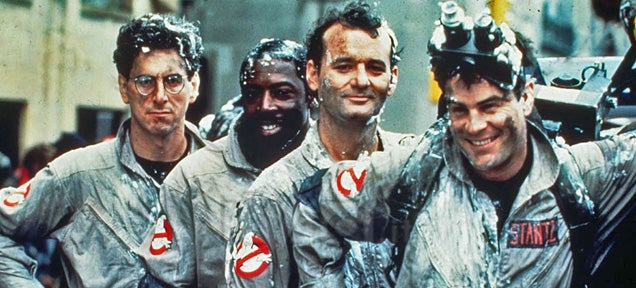 Video: Ghostbusters is celebrating its 30th anniversary, so the guys at Screen Junkies have decided to dissect it in a new hilarious honest trailer that brought me back many happy childhood memories.
---
Video: I don't know who would win the race between Optimus Prime, the Batmobile and a DeLorean time machine. Probably the DeLorean, since it can travel to the future and win right away, right? This cool stop-motion short by Taiwanese animator Counter656 says otherwise.
---