Drive 45 minutes outside of Berlin, and you'll find a hulking airship hangar once known as the Aerium — the largest free-standing building in the world. Today, the place is known as Tropical Islands Resort, a family fun hotspot that Casey Neistat and his son recently had the pleasure of visiting. Obviously, they brought back video.
---
Germany hasn't been best pleased by the NSA's attention over the last few years. Now, though, it's revealed that it's taking drastic action, and ditching computers in favour of something more secure: typewriters.
---
In a city of controversial historic buildings, Berlin's massive Tempelhof Airport is one of the most embattled. This ageing, elegant behemoth served as a hub for the Nazis and, later, for the Berlin Air Lift. Now, it's the focus of major development plans — and PBS just got a look inside.
---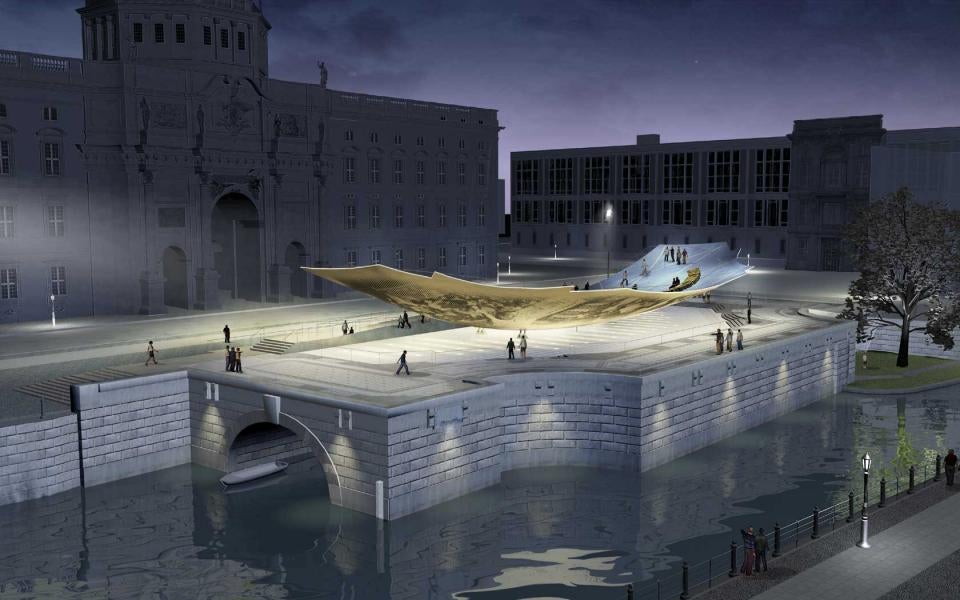 ---
It took more than 900kg of explosives to bring down this 32-storey tower in Frankfurt, Germany, yesterday — roughly the same amount as a Mark 84 bomb. Thankfully, since we live in the age of YouTube, there are plenty of astounding videos of the demo.
---