In a city of controversial historic buildings, Berlin's massive Tempelhof Airport is one of the most embattled. This ageing, elegant behemoth served as a hub for the Nazis and, later, for the Berlin Air Lift. Now, it's the focus of major development plans — and PBS just got a look inside.
---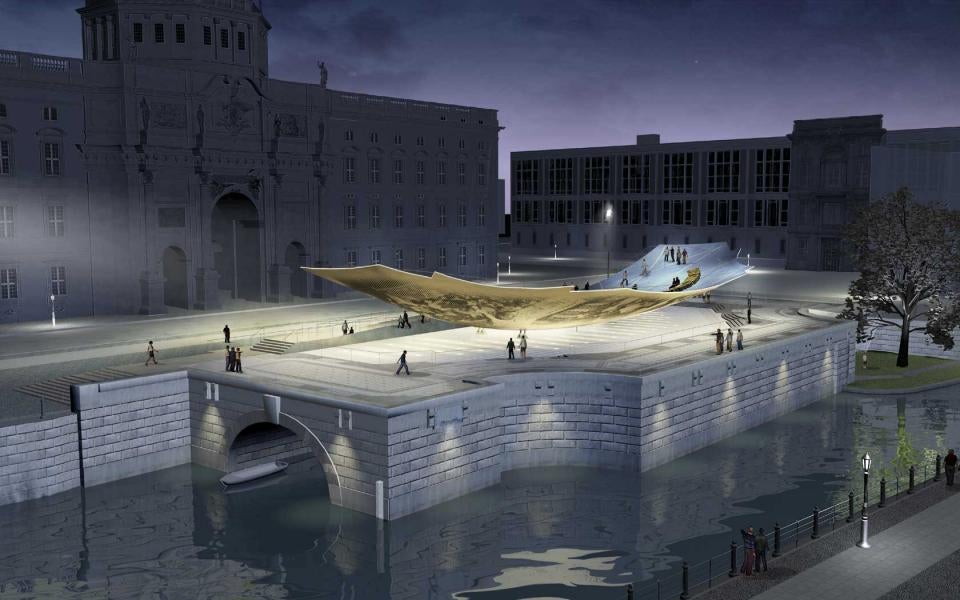 ---
It took more than 900kg of explosives to bring down this 32-storey tower in Frankfurt, Germany, yesterday — roughly the same amount as a Mark 84 bomb. Thankfully, since we live in the age of YouTube, there are plenty of astounding videos of the demo.
---
When not being used for poorly thought-out political revenge, traffic jams are making the lives of commuters suck on a daily basis. But sometimes, bad traffic can get spectacularly bad — even worse than fake traffic study bad. In honour of those times, we've collected some of the worst traffic jams in history.
---
Angela Merkel, the Chancellor of Germany, spoke to Barack Obama on Wednesday evening to demand explanations over reports suggesting that the NSA has been monitoring her mobile phone. According to a report by The Guardian, sources claim that Merkel, the head of the German government, was "livid" over the reports.
---
State-issued currency is the scaffolding upon which capitalism was built, but it's always been prone to mayhem. For instance in 1920s Germany, extreme inflation forced German businesses to actually print millions of their own customised paper bills. Now largely forgotten, this notgeld, or "emergency money", was once ubiquitous — amounting to an ornately-decorated I.O.U. in Weimar Germany.
---
This is why we can't have nice things. Recently declassified video footage from Northern Afghanistan shows that piloting a drone isn't nearly as easy as it seems, even when it's still on the ground.
---