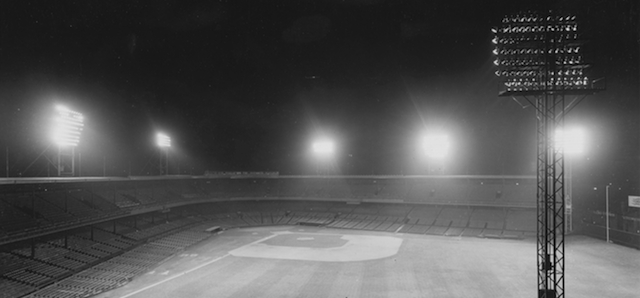 ---
The Boston Dynamics Big Dog is only the latest in a long line of semi-autonomous cargo carriers developed for the US military. Back in the late 1960s, GE unveiled the Big Dog's spiritual predecessor: a mammoth mechanical pack mule strong enough to push Jeeps around like Matchbox cars.
---
At one time giant blocks of ice were the best solution we could come up with for keeping food cold. That primitive approach was eventually replaced by electric refrigerators using compressors and chemical coolants. Now, almost 100 years later, GE thinks it's found a better way to cool a fridge using a water-based fluid and magnets.
---
They say an ounce of prevention is worth a pound of cure, but when it comes to an underwater pipeline carrying oil or natural gas, staying ahead of leaks can actually help prevent a billion dollar cleanup. So researchers at GE are developing an underwater submersible that uses X-rays to check pipelines for signs of corrosion and deterioration before something catastrophic happens.
---
In the mid-1960s, New York Central Railroad engineer Don Wetzel was exploring ways to make trains run safer, cheaper, but most importantly faster. And, clearly, the most logical means of accomplishing all three of these objectives was to strap a pair of US Air Force surplus jet engines to the roof of a prototype high-speed locomotive, creating the world's fastest self-propelled train. Wait, what?
---
The CSX Northwest Ohio Intermodal Terminal is not a film set from the next Star Trek, but a logistics hub through which nearly 50 million tonnes of freight passes every year. GE's Evolution Series locomotives control the overall flow of the containers, which are then moved, stacked, rotated, tracked and taken out again in a semi-automated nightly ballet as everyone else remains asleep.
---
---
We're elbow-deep in the internet of things, and our home appliances, gawd love 'em, are just going to keep getting smarter. In an effort to streamline the cramped kitchens of bachelor/ette pads everywhere, Frog Design, in collaboration with GE, came up with a concept for the most intelligent damn hotplate you've ever seen.
EcoSwitch is a five piece set that is meant to take care of all your cooking needs. The base station uses induction heat tech, which makes for a flat, no-need-for-hot-coils-or-gas-flames surface. Each of the four vessels — kettle, blender, slow cooker, and coffee maker — comes embedded with an RFID tag, which is activated when it comes in contact with the plugged-in hub; then, a gadget-specific touchscreen sensor will appear and you can do your culinary thang.
---