DJ Matthew Dear teamed up with General Electric acoustics engineer Andrew Gorton to sample the tones created by the churn of "thousands" of different GE machines, from turbines to medical equipment. The sounds were then chopped up and reassembled into "Drop Science", a frantic, meticulous music experiment.
---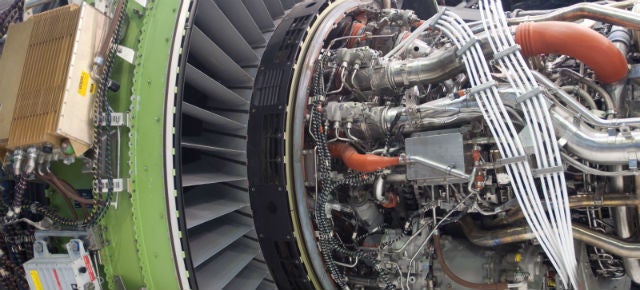 ---
As climate change begins posing new challenges to conventional outdoor food production methods, hydroponic farming has made quick gains in popularity thanks to its space- and energy-saving design. This enormous indoor lettuce farm for example — the largest of its kind in the world — produces 10,000 heads a day in less space than a single football field and could signal a sea change in how we get our greens.
---
Smart bulbs ain't cheap, but GE has decided to enter your smart home with a new LED bulb called Link, which promises to make intelligent lighting cheaper. Well, a bit cheaper at least.
---
If you work in a lab, you've probably used lab glass made from quartz. But you probably haven't realised that the reason those test tubes are so durable is exactly what makes them so hard to mould. These beautiful GIFs, shot at GE's Global Research in upstate New York, shows exactly what it takes to make those beakers.
---
You might love the retro curves and contours of the old fridge you inherited from your grandmother, but that ancient appliance isn't doing your monthly electric bill any favours. With GE's new Artistry fridges you get the best of both worlds, though — modern and efficient refrigeration technology, plus subtle retro styling that isn't overly hip.
---