As part of its new Varia line of smart cycling devices, Garmin just introduced a couple of lighting options that promise to make it safer for cyclists riding at night. And not only when it comes to visibility but also because they help riders keep their eyes glued on the road.
---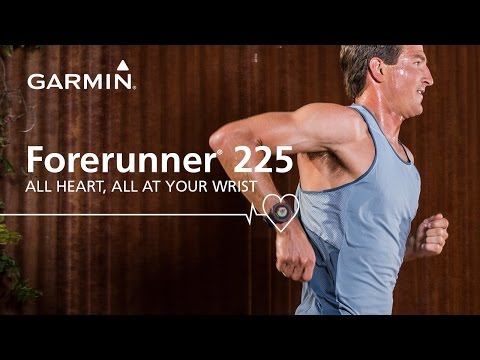 Over the years, Garmin has managed to shrink and squeeze its GPS hardware into a running watch that doesn't look monstrous on your wrist. But heart monitoring always required wearing an awkward chest strap. With the new Forerunner 225, Garmin delivers the whole fitness tracking package in one sleek wrist-worn package.
---
The Garmin Virb Elite was one of our favourite action cams a year ago, which was a big surprise from a company known more for navigation and sports watches. It had some unique features and impressively sharp optics. It was big and bulky, though, and it topped out at 1080p/30fps, so it couldn't hang with the big boys. Well the second generation of this camera is coming, and we're pretty excited about it.
---
---
There are dozens of different fitness trackers on electronics store shelves these days, and they all measure movement and energy expenditure and fitness in wildly different ways. But it turns out that no one tracker is more competent than another in actually accurately tracking your steps, even though the aggregate day-to-day data is what matters.
---
A hike deep into the woods or unexplored territory is only fun if you know you can find your way back out. And to ensure that adventurers can safely get to or from their destinations without a pack weighed down with gadgets, Garmin's new epix watch straps a full GPS navigator to your wrist, complete with touchscreen controls, so your hands are always free.
---