Nvidia has been kicking a lot of goals recently. It released the GTX 980, the world's most powerful single-GPU graphics card in November last year, and did the same with its laptop chips. Now there's a new king of desktop graphics, the Titan X — and this is one really really ridiculously powerful card.
---
A few weeks ago I found a crazy idea on Kickstarter: A gamepad that basically lets you touch your television without leaving your couch. It promises to track your fingers and display their location on the TV before they touch down. Now I've tried it. It's promising, but needs work.
---
We really liked the Aorus X3 Plus when we looked at it in September last year, appreciating its just-right mix of satchel-bag portability and outright computing and high-res gaming performance. Aorus' new and improved version of the X3 Plus has a more powerful graphics card, more SSD storage that is even faster than it was before, and faster RAM to boot.
---
Remember US President Ronald Reagan's plan for space weapons in the 1980s? Today, it's little more than a punchline, but it used to be serious business. How serious? Video game serious. Yes, there really was an SDI video game, and thanks to the Internet Archive you can even play it.
---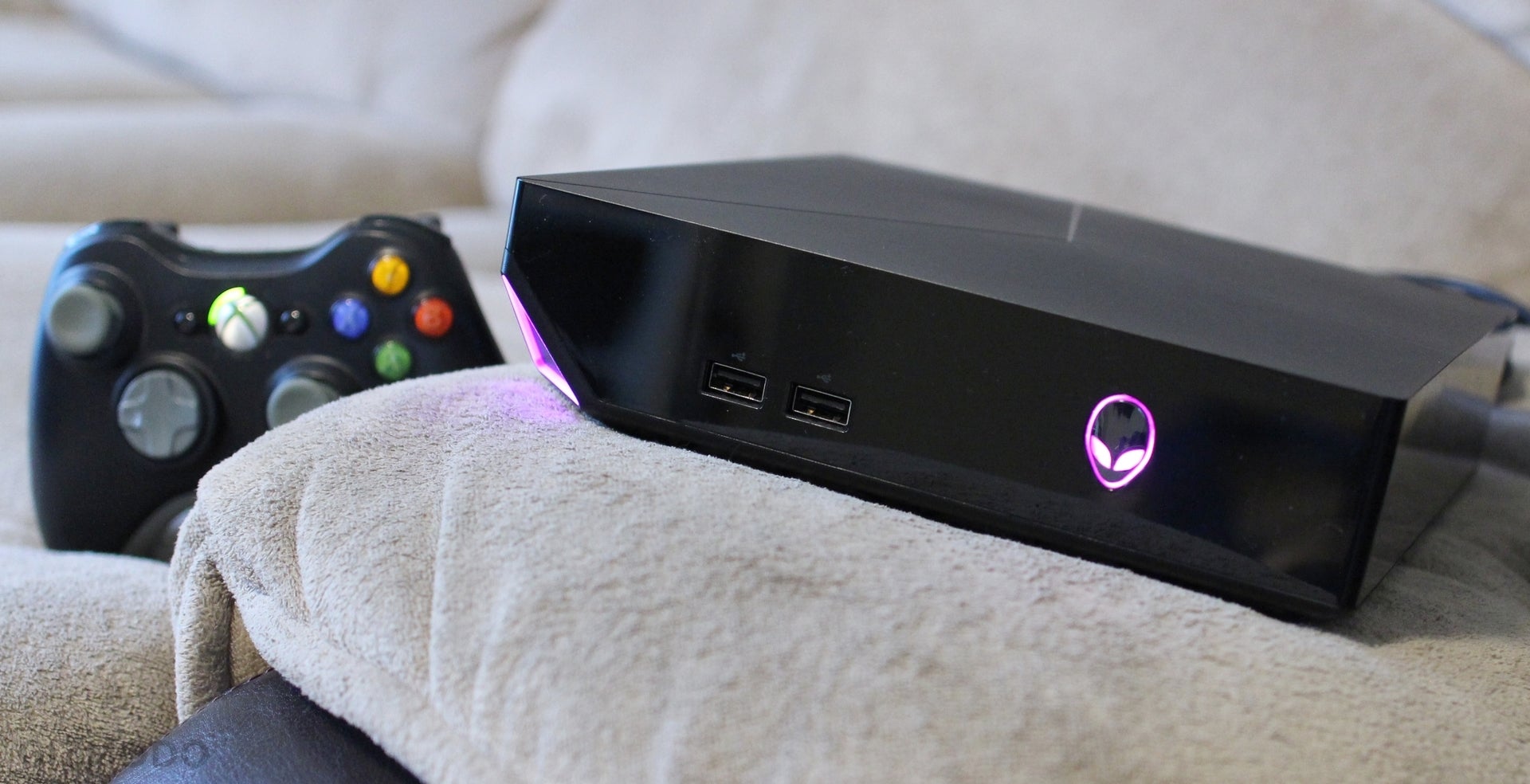 There's nothing quite like the Alienware Alpha. For $699, it's a competent Windows gaming PC. But it should have been the flagship Steam Machine. The Alpha was designed to be a Linux game console with a gamepad good enough to replace a mouse and keyboard. As easy to use as PlayStation or Xbox, but with more games. That didn't happen. So I set out to fix it.
---
It turns out the re-release of Majora's Mask for the Nintendo 3DS wasn't the biggest Legend of Zelda news this weekend because JAKKS Pacific has given Toyland an exclusive first look at the latest addition to its Big Figures Line: a 20-inch Link that's so detailed you can even see the texture of the fabric on his tunic. Who cares about Zelda or the Triforce when this is up for grabs?
---