Nvidia's most powerful ever desktop graphics card, the GTX 980, was introduced with fanfare a fortnight ago because even though it was more powerful than last generation's chips, it consumed much less energy for the same result.
To complement the desktop GTX 980, Nvidia has a pair of new laptop GPUs — the GTX 980M and GTX 970M — that are even more efficient. They're twice as efficient as a comparable two-year old chip, and consume a fraction of the power.
---
Destiny is great fun, don't get me wrong. But it's rather simple fun, whether you're a casual mostly single-player gamer like myself or whether you like to team up with friends and tackle larger missions. It just needs a bit more going on in its world, and a bit more back-story going on in the actual game instead of on Bungie's website. In this video, Honest Game Trailers on YouTube has a friendly dig at the current state of 2014′s biggest gaming "eh".
---
Remote Play is a mobile app compatible with the PlayStation 4 that lets you play your games on a mobile device instead of your television. We tried the feature out on a Sony Xperia Z3 smartphone while playing Destiny. Can a cutting-edge 3D video game designed for consoles possibly work on a five-inch screen? Let's find out…
---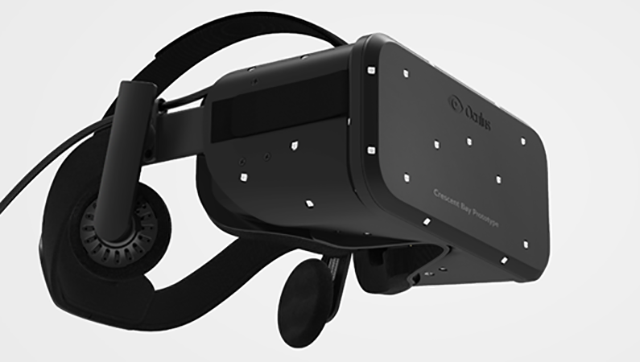 ---
I've tried practically every version of the Oculus Rift VR headset, from some of the original duct-taped prototypes through to the latest DK2 developer kit and the Samsung Gear VR. Nothing I've seen prepared me for the new Crescent Bay demo. I just tried one of the best games I've never played. I want more.
---
Some of the biggest brains behind the Oculus Rift virtual reality headset were on stage earlier today, chatting about the future of VR, and they had some bittersweet news. They just don't yet see any way to build a proper controller to go with their incredible headset.
---
Conflict photographers regularly report from war zones and disaster areas. This is tough stuff — creating images of anguish and death and upset, remaining distanced from the events without affecting and influencing them or losing your humanity. For something different, TIME assigned a photographer to catalogue the disaster of The Last Of Us: Remastered.
---
Streaming games over the internet has yet to massively take off, especially here in Australia where such a service would unusable without local servers. If reports are to believed, that hasn't stopped Microsoft from plugging away at its own browser-based technology, which would allow users to play Xbox games on their PC (or other browser-equipped device). Say what?
---
This week we brought you the news that Microsoft is reportedly looking to purchase Mojang, the Swedish developer behind the wildly successful game Minecraft. Now, Reuters says Microsoft will announce the $US2.5 billion deal on Monday.
---