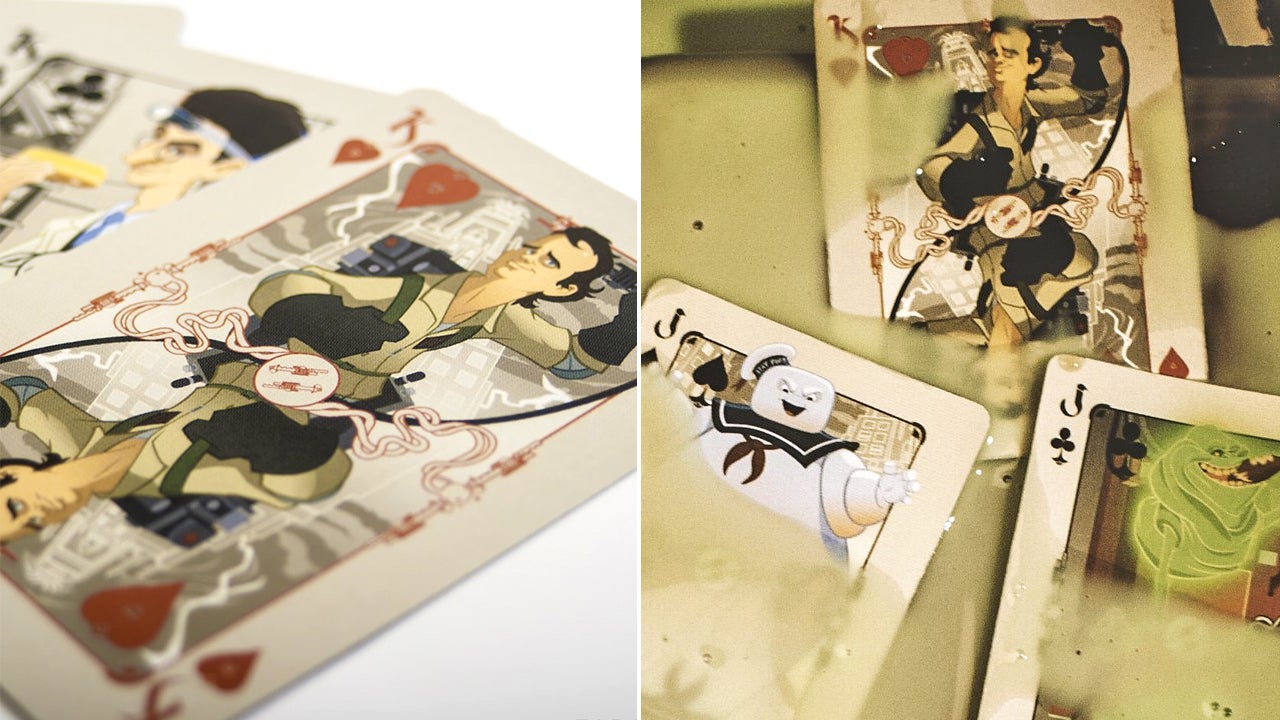 You probably don't need much of a reason to spend $US14 on a pack of Ghostbusters-themed playing cards — you loved the movie, you love Texas Hold'em, it's the perfect match. So consider it a nice bonus that every single card in this deck features beautiful caricature-esque illustrations of all the characters — dead or alive — from the movie.
---
Gosh, wouldn't it be nice to play a little Bloodborne tonight? Shame my wife will be using the TV. If only I had a way to stream the game from my PlayStation 4 to another device. How about a hacked version of the PS4 Remote Play app that works on Android phones and tablets — and my Nvidia Shield? Yes. Yes. That will do nicely.
---
You could dedicate an entire blog to covering all of the different versions and variations of Monopoly that are now available. But why bother because an official Jurassic World version of Monopoly is coming in June that swaps those boring car, top hat and cat tokens for a DNA sequence, a park tour vehicle and a T-Rex skull, among others.
---
Unless you compete at the competitive level, rarely do yo have the luxury of a referee and scorekeeper while playing ping-pong. It's all up to you and your opponent, which often leads to heated off-table battles over a point. So why not let the net, at least a smarter net like Stiga's SensorScore, keep track of the score for you?
---
Before the Game Boy came along, handheld gaming consoles were limited to just a single title, played on a low-quality segmented LCD display. At the time it was cutting edge stuff, but by today's standards they kind of suck. So to scratch his nostalgic gaming itch, Instructables contributor Andrew Hannay built his own Game & Watch with improved electronics so it could be loaded with multiple games.
---
We all get a little hangry from time to time, and if you want to show your support for Top Gear host Jeremy Clarkson and his recent 'disagreements' with the BBC, you can now 3D-print some replacement heads for the popular Hungry Hungry Hippos game turning each animal into a ravenous miniature version of Jezza.
---