Spoilers, probably. I wouldn't know because well, I don't want to know more. But this video is supposedly leaked footage from Game of Thrones season 5 (can't wait!) and it shows six people being led to their death by fire. Like, seriously. Hell on Earth doesn't even begin to describe how hot this fire burns.
---
With the news that Foxtel is keeping its exclusive stranglehold on amazing shows like Game Of Thrones for at least another year, you might find yourself considering getting a subscription for the next 12 months. Thankfully, Foxtel just lowered its prices and opened a new channel that lets you binge watch a tonne of old content from HBO.
---
This lovely animation, directed by BlackMeal and Baptiste Pagani, tries to sum up all the major happenings from the first four seasons of Game of Thrones in under a minute. Obviously, there are spoilers for the TV show. The animation get a lot of it but also miss some key plot development and character deaths too.
--- Game of Thrones walked away from the Emmys last week with four of the biggest technical awards, including a very well-deserved win for best visual effects. One team responsible has posted some of their process videos from season 4. Let's just say it looks tougher than conquering the walled city of Meereen.
---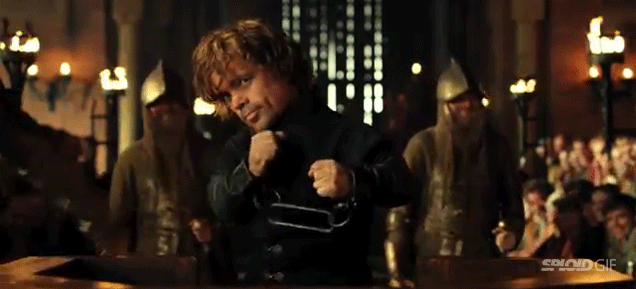 If you think there's too much violence and sex and awful human behaviour in Game of Thrones, you'll enjoy this light hearted remix where all the sounds of the show are replaced with old school video game noises. If you like Game of Thrones already, you'll like the video because it's more Game of Thrones.
---
You're probably already frightened of Hafthor Bjornsson if you've watched his role as Gregor Clegane (AKA "The Mountain") in Game Of Thrones. All those muscles aren't just for show, however.
---
"R+L=J" is geek shorthand for one of Game Of Thrones' most enduring fan theories. (Hint: It surrounds the true parentage of a certain character that could drastically alter the course of the novels and TV show.) Today, the books' author dropped the biggest hint yet that our speculation is right on the money. It seems "R+L=J" is totally legitimate — just like a gloomy bastard we could mention.
---