It was the big Game of Thrones complaint for 2014: you couldn't buy episodes of Season 4 on iTunes in Australia. Panic no more, Apple lovers: it's finally available.
---
Some fan theories wilt and die while others linger and persist. One Game of Thrones theory — you probably already know which one — just seems too good not to be true. Warning: This theory contains spoilers for both the TV show and books, and possibly for some things that haven't even happened yet in the books, so don't watch it if you don't wanna know.
---
Game of Thrones is known for many things: complex fictional geopolitical intrigue, incest rape, sexposition. The popular HBO show is also known for its high-end production, and season four's thrilling snow-covered finale fight scene is no exception, with the remarkable special effects that have become a hallmark of the show. Here's now they did it.
---
---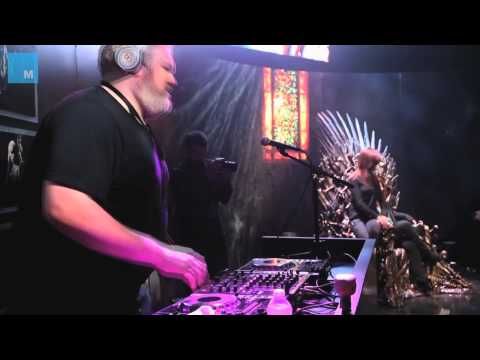 It's a well-known fact that the guy who plays Hodor (HODOR!) on Game Of Thrones, Kristian Nairn, is also a badass DJ. It's now been announced that he'll be bringing the funk Down Under with the Rave Of Thrones tour.
---
There's rampant speculation online that George R.R. Martin might not ever finish the Song Of Ice and Fire series which you know better as the HBO epic, Game Of Thrones. If you're one of those speculating such things, the author has a brief message: "F*ck you".
---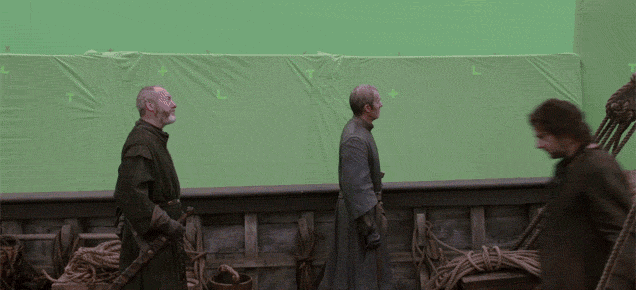 By now, we know that Game of Thrones uses a heavy VFX hand when it comes to building the world of Westeros but it's still amazing how real their visual effects can make it look. That's because pretty much everything is fake. Seriously. Anything far off in the distance or people standing around or flags waving have all been added in digitally.
---
---