Loading page
---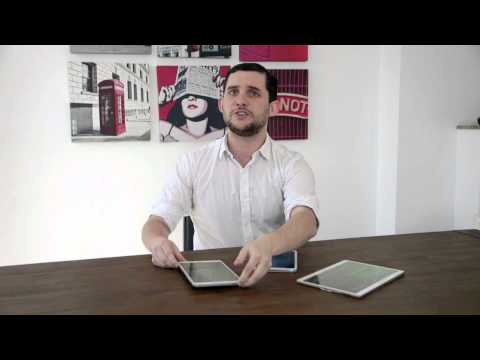 Gizmodo Video Guide: With over 22 different tablet models available, Samsung knows we like to have choice in screen sizes. Thankfully, you can break the range down into three different families of tablet. Let's take a look.
---
Up until now tablets have been almost exclusively LCD-based — so while the Samsung Galaxy series of Smartphones are Flagship models for Samsung to show off its latest and greatest OLED displays and display technology, there haven't been any OLED tablets until now (except for a single 7.7 inch OLED model launched in 2012).
---
---
---
Jin Soo Kim, a Samsung industrial designer, was called to the stand today by Samsung at Apple and Samsung's court battle and revealed this: the Galaxy Tab 10.1 project couldn't have ripped off the iPad because the Tab 10.1 project began in October 2009 (while the iPad was announced on January 27, 2010). Kim even went as far to show off an e-mail dated three weeks before the iPad's announcement that included a design very close to the Tab 10.1.
---
There are many, many accusations being tossed back and forth between Apple and Samsung. There have been for months, there will continue to be. But perhaps none of them has perfectly distilled the fight that the two mega-corporations are having quite like Samsung's chief product officer Kevin Packingham did in an interview today with Wired. It's a matter, you see, of rectangles.
---
Remember the British judge who ruled that Samsung didn't copy Apple because the Galaxy Tab was "not as cool" as the iPad? He's now ordered Apple to publish notices saying that Samsung did not copy the iPad's design.
---
Back when I first got my hands on the new iPad, I bemoaned the fact that it wouldn't fit the highly flexible Wallee case. The team behind the Wallee has announced it's got new cases to solve that problem, as well as take on a new market, with a specific case for the Galaxy Tab 10.1
---
Loading page