Loading page
---
Nokia has a new Lumia coming, and much like it did last time around with the Lumia 920, it's crowing about the camera. The new phone is called the Lumia 928 and it's set for announcement on Friday. Nokia has taken to a rollercoaster this time around to pit the camera cred of its new flagship against the Apple iPhone 5 and the Samsung Galaxy S III.
---
Sure, the Samsung event at Radio City Music Hall was kind of weird for the new Galaxy S IV from Samsung, but the real question is: did Samsung screw the pooch on its new flagship by making it just an incremental upgrade of the last one? Technically, it did, but here's why that doesn't matter one bit.
---
Last night HTC held an event in Sydney to take the covers off of the HTC One locally, and we got our first chance to go hands-on. We had been worried about the camera previously on the HTC One, saying that the four-megapixel sensor — despite its ultrapixel goodness — might be ignored by some users. Turns out the HTC One beats the pants off of the Samsung Galaxy S III in pretty much all of the tests last night.
---
Wondering when the sweet new versions of Android will land on your device? You're in luck: each week, Gizmodo Australia will take you through all of the handset updates currently being tested on Australian networks like Vodafone, Telstra and Optus, and tell you when you can expect them on your device.
---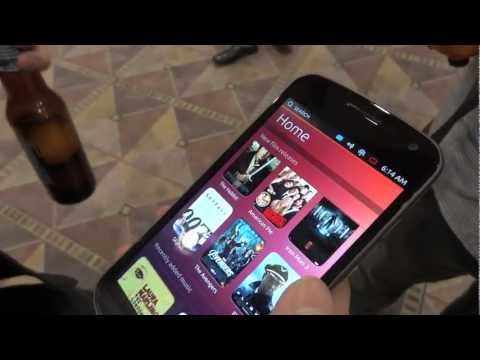 Last night we bumped into Mark Shuttleworth, founder of Canonical and Ubuntu commander in chief, at CES 2013. After pleasantries were exchanged, we had a quick chat about Ubuntu Mobile, and he was kind enough to show us his Samsung Galaxy Nexus with the operating system running on it. I must say, it looks amazing.
---
We all remember that time Samsung made a Galaxy S III ad that promoted the healthy exchange of sex tapes between mature adults, right? Like all good things, it's received its mandatory holiday tie-in. One that manages to ruin your childhood.
---
The smartphone market of 2012 has seen some heated competition. The usual contenders all released solid hardware. But the dynamic between them changed, too — Windows Phone arrived as a serious third OS option, and 2012 ended with exciting new models of iPhone and Android devices. Here's a look at the best new products people put in their pockets this year.
---
Loading page