Red pill or blue pill. This TL;DW 2.5-minute summary of The Matrix Trilogy hilariously compares those opposing views on how to interpret The Matrix and nails the important parts of The Matrix 2 and The Matrix 3: the Oracle does things, the KFC guy shows up with TVs and there is a crazy DragonBall Z fight scene.
---
Video: We've all gasped at GoPro videos on YouTube and thought that it would be so awesome to record all the awesome things we do in our lives. But here's the truth, our lives aren't that exciting and worth recording. Reddit user fryest hilariously proved that by splicing his GoPro camera footage with other GoPro videos.
---
Video: I feel like you don't even have to watch Star Wars to know what Star Wars is about. Just by living on Earth you'd be able to accumulate enough knowledge about it: Darth Vader is Luke's Dad, Han Solo shot first, the prequels sucked and so on. But if you still don't know, here's TL;DW's quick 3 minute summary.
---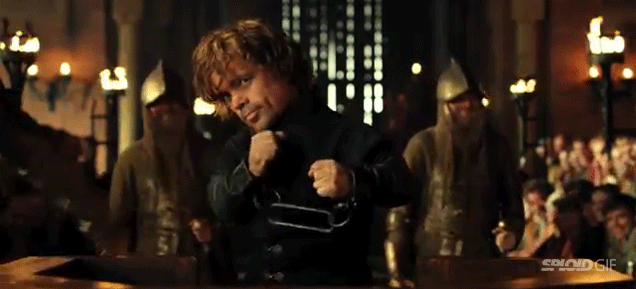 If you think there's too much violence and sex and awful human behaviour in Game of Thrones, you'll enjoy this light hearted remix where all the sounds of the show are replaced with old school video game noises. If you like Game of Thrones already, you'll like the video because it's more Game of Thrones.
---
When I started to watch this video I thought "oh, that's funny, a failed missile launch." Obviously, it didn't fail at all. That's exactly how the nuclear-capable anti-submarine missile RPK-2 Viyuga is launched: Just throw it in the water and it will come alive to deliver its warhead up to 28 miles away.
---