Loading page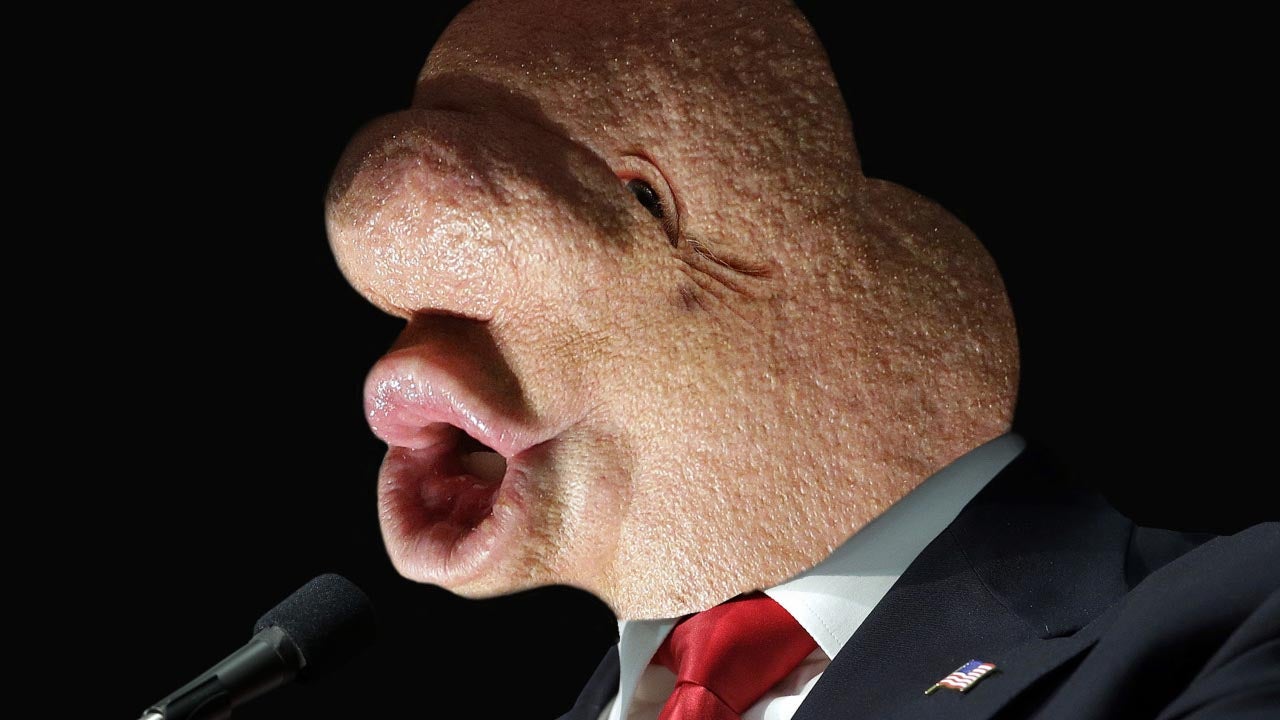 As an American, I gotta know: Is this how the rest of the world sees Trump? Or perhaps what his true face looks like when he peels back his human mask? Is The Donald a close relative of Graham?
---
R-Rated food comedy/Seth Rogen wiener vehicle Sausage Party opened last week, and I saw it along with plenty of other people (though not as many as Suicide Squad.) It wasn't very good! What it had — in spades — was a lot of dirty jokes, racially-charged "humour" and graphic food sex.
---
Video: Does it ever feel like all you see in Pokemon GO is that stupid Pidgey bird or that dumb Ekans snake one or that ugly Zubat? There's a simple reason for this: They obviously get carpet bombed all over the Earth to clutter your map and drain your smartphone battery. Or at least, that's what Nixolas imagines. His hilarious and wonderful CG work on how Pokemon GO spawns the most common Pokemon is so damn good.
---
Video: If there's one thing Pokemon GO is missing (besides functioning servers, trading, battling, a tutorial, serious nerfs to Vaporeon's stats, a clear indication of the rules surrounding gym battles and easier ways to acquire Stardust) it's a bespoke Pokeball-throwing experience that's indistinguishable from hate-lobbing a phone into the pavement. Well, scratch that one off the to-do list.
---
Loading page