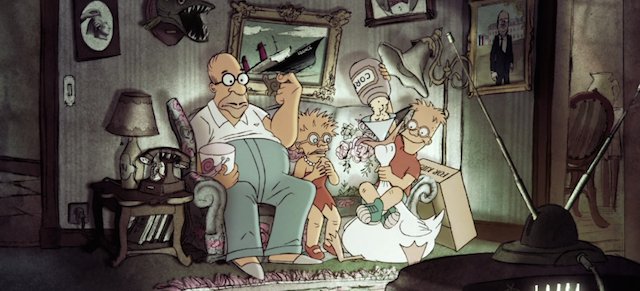 ---
Tattoos don't have the same stigma as they once did but we're still a bit away from having body art painted on the sleeves of politicians or on the necks of princesses. I wish they were though. These photoshopped images of famous people covered in tattoos are so great that I wish it was real life. How hilarious would it be to see Spock covered in ink? Or to have the regal Jackie O tatted up? It would be awesome.
---
---
Everybody loves Die Hard. It's the best Christmas movie, and the foundation that so many other awesome thrillers are built on. Plus it has lots of guns and explosions. This 60-second animation of the entire movie by 1A4STUDIO is just as great as the original, but in a completely different and hilarious way.
---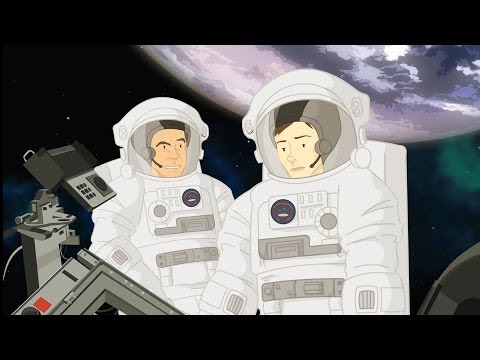 Miss the space roller coaster ride that was Gravity? Then you missed out on Sandra Bullock's stressful spinning, George Clooney's charisma soaked storytelling and a beautiful movie that seemed to be done in one endless take. It was a fun ride. But not nearly as fun as this animation of Gravity boiled down to 60 hilarious seconds. Enjoy.
---
Why does the UK get all the good ads? As our friends at Gizmodo UK report, The Lego Movie bought out an entire commercial block last night, showing popular ads from companies that would have gone there — except in Lego. Absolutely brilliant.
---
When you stop to think about it, it's pretty crazy what technology lets us do everyday. We all have tiny super computers in our pockets. We send people to do crazy science in space like it ain't no thang. So why can't we just make MacBook power adaptors a little bit smaller. It's a question worth asking. Again and again and again and again.
---
We assume that all of the media we consume, and all of the social networks we obsess over, are only made possible by modern technology. But as this video demonstrates, even Instagram could have existed back in the 1980s — with only minor changes to how the service works today.
---
You're an internet veteran, you know what's real and what's not. Anything with Western Union automatically raises your eyebrow. An email promising more length and/or hot girls gets vaporised without a thought. You're too seasoned for these tricks. But what if all that email spam was actually true? How different would your life look? Would you become a money making, big twig swinging, Nigerian prince relatin' party animal? Oh yes.
---
Today might be the birthday of some computer, but it's also the first birthday of everyone's favourite six-second stupid, funny, stupid-funny video sharing service, Vine. To celebrate, we found the most ridiculously popular Vine compilation ever to supplement Vine's own official roundup: this 45 million view behemoth. You just can't not watch the whole thing.
---