Have you ever wondered what the sculptures and paintings in museums and galleries have to stare at all day? Me neither, but a hilarious Tumblr called What They See did, taking photos from the point of view of famous works of art. The results are surprisingly funny and somehow melancholic at the same time.
---
Video: This looks incredibly fun. Filmed by the good times having Devin Super Tramp, it shows people hitting a piñata while ziplining. It's a good excuse to have a whack at things while zipping on by but also looks like a fun video game happening in real life.
---
Video: Here's CineFix's latest creation: the 2014 blockbuster Guardians of the Galaxy in 8-bit. Although this video game version doesn't have the charm of Chris Pratt or versatility of Vin Diesel's dialogue, it does have the nostalgia of old video games which matches up nicely with the throwback fun in the movie.
---
I like this cute short film from animation studio Simpals called 'Dji. Death fails' because it shows how the Grim Reaper can be bad at his job too. Death, he's just like us! The Grim Reaper thinks he has easy pickings when a driver careens off the road, but ends with death escaping, well, death.
---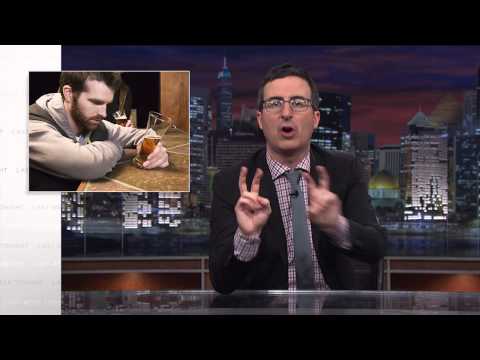 Surprise! There's a new surprise segment of Last Week Tonight with John Oliver on YouTube. Three minutes of slamming New Year's Eve — the holiday when all the amateur party-goers invade the world to be extremely annoying — and how to get out of it.
---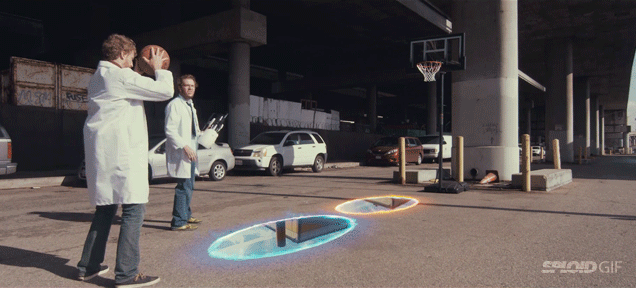 ---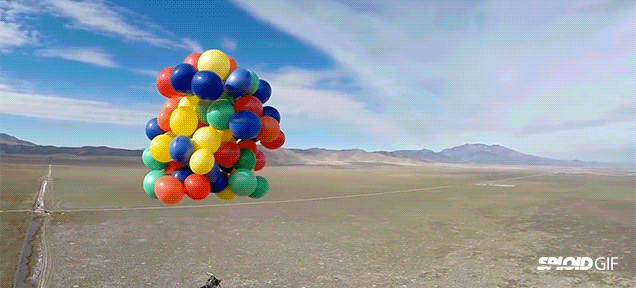 Every person who has seen the movie Up — and also enjoys dreaming about fanciful things every now and again — has thought about flying away in balloons like Carl Fredricksen. Professional daredevil and crazy person Erik Roner just did it. He bought tanks of helium to pump up giant balloons to make him fly.
---