OpenROV is an open hardware kit that allows you to build a fully-functioning remotely-operated vehicle that can dive into the water and shoot video. And now some helpful marine biologists have hacked the amazing little robot to bring them beer. Just watch and enjoy.
---
Video: Owen Wilson basically plays the same guy in every single movie he's in. If you've seen his shtick, you know all of his go-to moves. Here is a video compilation of one of his favourites, saying "wow" at things. He either goes with breathless stunned "wow" or with an inflection that turns it into an upside down cat meow.
---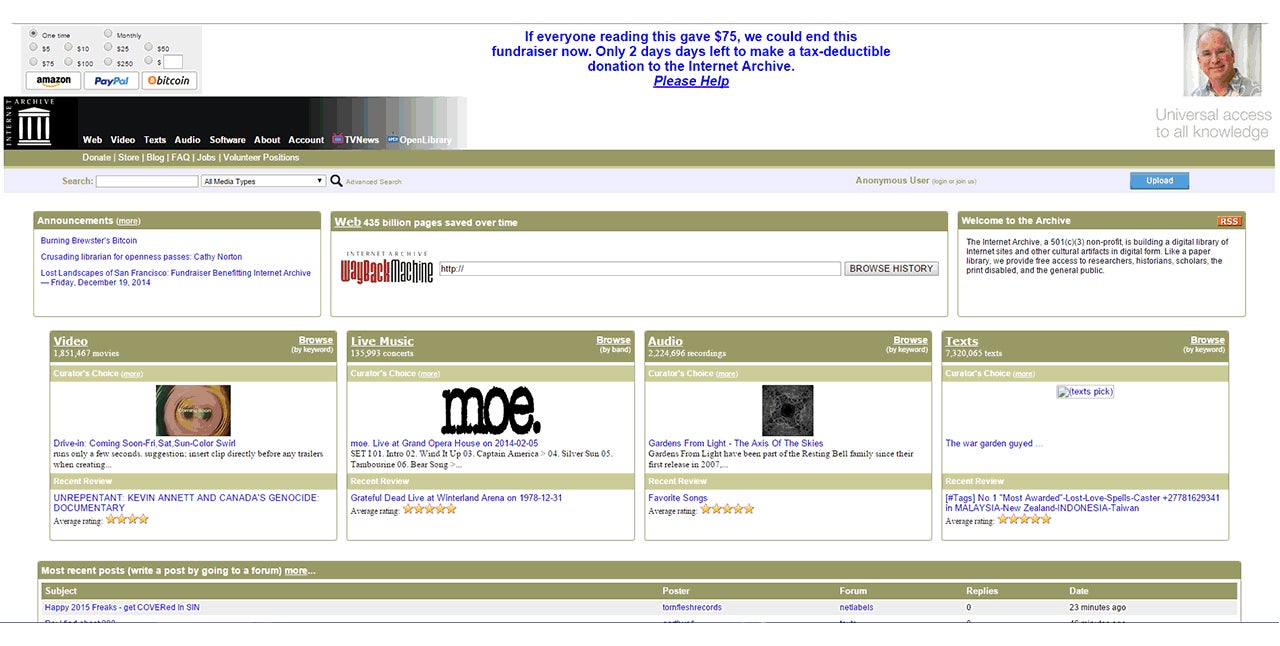 If you've logged onto the Internet Archive recently, you might've noticed that humanity's ultimate information dump has a pretty new face. And about time too.
---
Video: I'll never watch Titanic again, because I don't have a time machine that could send me back to the '90s as a teenage girl. But! I would love to play this silly 8-bit video game of Titanic. It sums up all the happenings in the movie pretty well and is perfectly silly: you play cards, you draw Rose naked, you escape a sinking ship and then you die.
---
The Fast & Furious movies today are fun, blood pumping action movies with a few car scenes spliced in. But the original movie that kicked it all off, The Fast and The Furious, was pretty much all about cars. This 8-bit racing game version sums the movie up pretty well. I would have loved to play this game as a kid.
---
Video: Furious 7 is releasing in cinemas this week, which means all of mankind is about to have its eyeballs blasted (and brains removed for two hours) with the most insane special and practical effects that don't involve space or superheroes or space-based superheroes. Here's a quick cut of some behind the scenes footage of Furious 7. The action sequences look fantastic.
---
Cars in movies, car chase scenes in action flicks and action flicks about cars and car chase scenes are almost always fun to watch. That's why cars like the DeLorean and movies like The Fast and the Furious live on forever in our memories. CineFix made an ode to all your favourite car scenes in this latest movie mashup.
---
Video: When I saw this video of Swedish skier Erik Sunnerheim zooming over the ice while carving with a chainsaw two thoughts popped into my mind: At first, I thought it was super-fun and wanted to try it right away, but then all the things that could go wrong started to pile up in my brain taking the shape of a giant nope.
---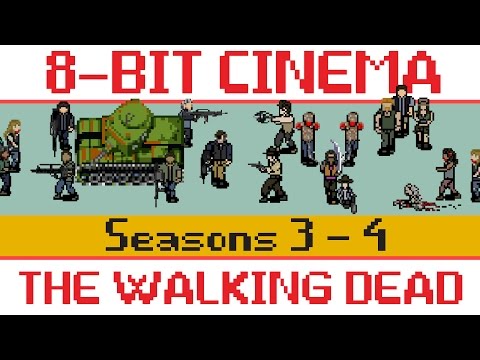 Video: CineFix is back with more 8-bit zombie deaths of The Walking Dead, this time focusing on season 3 and 4 (aka when the show left the farm and actually turned semi-decent for a little bit), and they sum up the story quite nicely. Zombies die, people die, a prison is taken over and Rick's gang fights a tank and a crazy person and somehow wins.
---
Video: It must be terribly dizzying to be on the never ending cycle of a human hamster wheel but boy does this guy make it look fun. In fact, it looks like he's moving inside his very own roller coaster. Or at the very least, it looks like he has combined every fun thing on a playground in one fun ride.
---