Cars in movies, car chase scenes in action flicks and action flicks about cars and car chase scenes are almost always fun to watch. That's why cars like the DeLorean and movies like The Fast and the Furious live on forever in our memories. CineFix made an ode to all your favourite car scenes in this latest movie mashup.
---
Video: When I saw this video of Swedish skier Erik Sunnerheim zooming over the ice while carving with a chainsaw two thoughts popped into my mind: At first, I thought it was super-fun and wanted to try it right away, but then all the things that could go wrong started to pile up in my brain taking the shape of a giant nope.
---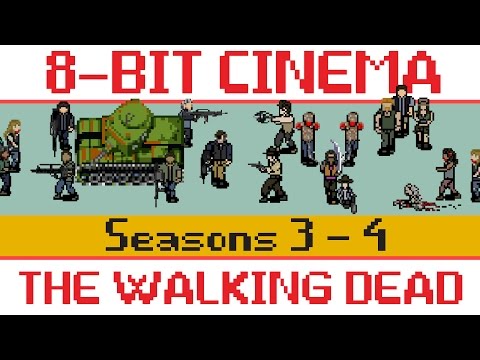 Video: CineFix is back with more 8-bit zombie deaths of The Walking Dead, this time focusing on season 3 and 4 (aka when the show left the farm and actually turned semi-decent for a little bit), and they sum up the story quite nicely. Zombies die, people die, a prison is taken over and Rick's gang fights a tank and a crazy person and somehow wins.
---
Video: It must be terribly dizzying to be on the never ending cycle of a human hamster wheel but boy does this guy make it look fun. In fact, it looks like he's moving inside his very own roller coaster. Or at the very least, it looks like he has combined every fun thing on a playground in one fun ride.
---
Video: I'm pretty sure every Cheetos eater on Earth who has ever played a video game has wished that they could play themselves as a character inside a video game. This excellently edited and riotously fun video from Keren Banget makes that dream come true, he "put" his real human self inside a fighting game to fight video game characters.
---
Have you ever wondered what the sculptures and paintings in museums and galleries have to stare at all day? Me neither, but a hilarious Tumblr called What They See did, taking photos from the point of view of famous works of art. The results are surprisingly funny and somehow melancholic at the same time.
---
Video: This looks incredibly fun. Filmed by the good times having Devin Super Tramp, it shows people hitting a piñata while ziplining. It's a good excuse to have a whack at things while zipping on by but also looks like a fun video game happening in real life.
---