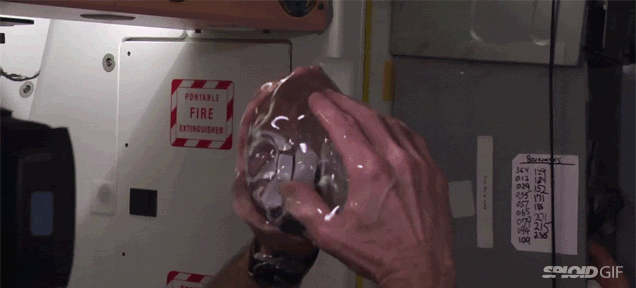 I'm happy when I see astronauts happy. There's something about seeing people in space enjoy all there is about space that's just infectious. Even the little things, like playing around with a giant water bubble blob. I mean, I would do the same thing they're doing. Let it swallow my hands while a GoPro is inside.
---
I always enjoy these stupid simple and zany animation summaries of movies by 1A4STUDIO that take film classics and squeeze all the important scenes in goofy squealing glee. Here's the newest: Indiana Jones and the Last Crusade. It's like one awesome chase scene.
---
Hong Kong is one of those crazy future cities in the world where buildings kiss the sky and people are stacked on top of people and streets hide alleys which hide labyrinths which hide awesome. It's great. It's also great for climbing to the top of a skyscraper to hijack a billboard. These guys proved that.
---