I always enjoy these stupid simple and zany animation summaries of movies by 1A4STUDIO that take film classics and squeeze all the important scenes in goofy squealing glee. Here's the newest: Indiana Jones and the Last Crusade. It's like one awesome chase scene.
---
Hong Kong is one of those crazy future cities in the world where buildings kiss the sky and people are stacked on top of people and streets hide alleys which hide labyrinths which hide awesome. It's great. It's also great for climbing to the top of a skyscraper to hijack a billboard. These guys proved that.
---
I'm a sucker for the musicless music videos by Mario Wienerroither. His foley work is flawless — and the results always hilariously absurd. This is even more obvious in his version of Gene Kelly's singing the most iconic scene of Singin' In the Rain.
---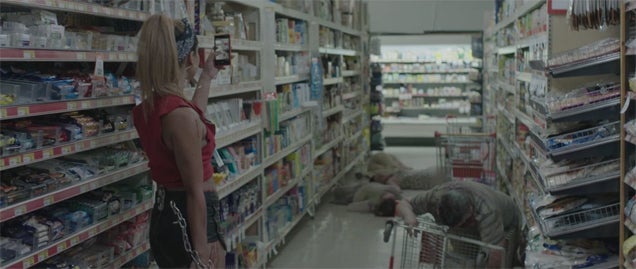 ---
This is Gary Dryfoos demonstrating one of the 2014 Ig Noble prizes: Use bacon "to stop uncontrollable, life-threatening nosebleeds". Seriously, it's a real research paper and it has already saved lives. Watch the ceremony to see the most ridiculous — but sometimes crucial and enlightening — scientific research of 2014.
---
If you think about it, ball pits are gross cesspools that hide violent bits of static charges and virulent diseases that smell like melting plastic. They are not fun. But that's because adults are not fun. For kids, there are few places better. This 5000 balloon pit is like a ball pit for kids, but for skateboarders.
---