Presto, the movie streaming service from Foxtel, is a bargain at $10 per month. It's restricted purely to movies, though, and it seems like Foxtel wants more — a new Presto Entertainment service, focusing on on-demand TV shows and series, will launch early next year.
---
200,000 Australians can't be wrong: Netflix is something that probably should come to Australia in an official capacity. Which is a good thing, because based on all the information we have so far, we're very close to an official launch of Netflix, in the land Down Under.
---
With the news that Foxtel is keeping its exclusive stranglehold on amazing shows like Game Of Thrones for at least another year, you might find yourself considering getting a subscription for the next 12 months. Thankfully, Foxtel just lowered its prices and opened a new channel that lets you binge watch a tonne of old content from HBO.
---
Remember how "fun" it was to get access to Game Of Thrones last season? How it only aired on Foxtel once per week and you had to subscribe to either an expensive package to view it once or a streaming service that didn't let you keep the episodes once you unsubscribed? Get ready for another year of it: Foxtel just reaffirmed its "exclusive" partnership with HBO for 2015.
---
Halloween is coming up next Friday, and it's as good a reason as any to settle in and frighten yourself with some horror flicks. Presto's seasonally-themed scary movie collection of nine titles doesn't actually have Scary Movie in it, but that's fine.
---
Telstra's bundling of Foxtel with its own internet and home phone line services has traditionally been an attractive proposition — pay for two services on the one bill and get a discount. But with the recent massive price cut for Foxtel plans dropping the entry level price to just $25 per month, Telstra's $49 minimum starts to look a lot less enticing. Instead of cutting prices, Telstra is adding more content to those existing plans.
---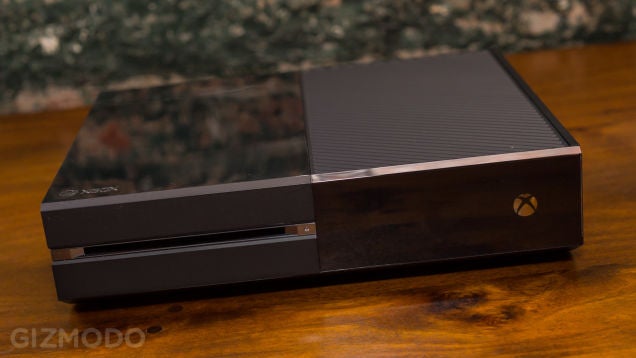 ---
Feeling peckish? Nothing good on TV? Oh my God all your prayers have been answered at once — for the next two weeks you'll get a free month's access to Presto, Foxtel's movie streaming service, when you buy a $24.95 KFC Family Burger Box.
---
Foxtel hates that you pirate stuff. According to the pay TV provider, it's costing jobs and hurting the company's bottom line. In its submission to the Government's copyright consultation process, Foxtel offers a pretty clear idea of how it would like to see you suffer for pirating content illegally.
---