Loading page
Let's say you have $10,000 to spend on a new (new for you, not new-new) car. But you want something fun — a car that, while it isn't necessarily built just for all-out circuit racing or the drags, is a little more enjoyable to drive than your average A-to-B city econobox. With that criteria in mind, we've rounded up the 10 most enjoyable cars that you can find in decent condition in Australia for around about $10,000.
---
It's ride-sharing, without the driver. Ford announced its plans today to have a fleet of fully autonomous cars in commercial operation in 2021. And its serious about it.
Ford is enhancing its autonomous vehicle development by investing in four start-ups, doubling its Silicon Valley team and more than doubling its Palo Alto campus.
---
---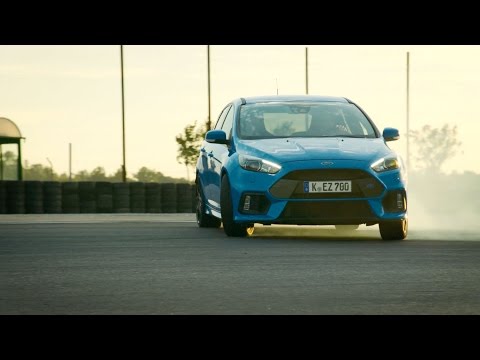 Australia's fun police are reeling over the Ford Motor Company's latest hot hatch which comes standard with a 'Drift Mode'.
---
All around the world, we use our cars every day — to pick up the kids from school, to visit the supermarket to buy groceries, and to commute to work. Cars are incredibly convenient, but navigating through traffic and parking presents an unwanted challenge. Here's how Ford, one of the world's longest-running car brands, is using technology to solve problems and revolutionise the future of driving.
---
We've been driving cars on roads for over a century now, since the Ford Model T opened up travel to the middle class. But as we move well into the 21st century, we've mastered the art of our cars communicating with their drivers. Now, it's more about the cars on our roads talking to each other, and using the internet, big data and software tools to overhaul the efficiency of driving through cities.
---
The pace of development in the automotive world is fast. New cars are out every few months, and even in affordable vehicles we're seeing new and innovative technologies appearing on a regular basis. Just about the only thing evolving faster is the smartphones that we carry around in our pockets. Soon enough, the communication between your car and your phone will become more unified than ever.
---
The cars on our roads are getting smarter than ever, and they're evolving quickly. The next car that you buy could be connected to the internet every second that you travel, using that data to make your journey safer and more efficient, and making your life — even when you're not driving — more streamlined and stress-free. Here's what you can imagine from the future of the automobile.
---
---
I grew up out bush, where if you drove a four-wheel drive it was because you went four-wheel driving. You, know, where you actually need one. Given my background, I'll admit to having judged those drivers; extra large latte in hand, barely visible behind the bulk of their giant steering wheel squeezing through peak hour traffic, Timmy and five friends in the back beneath a mountain of sports equipment.
---
Loading page