Loading page
If — like us — you've been a bit turned off the big, glossy Sony stereos sitting in the centre of the dashboard of some Fords, your salvation is here. Ford has teamed up with esteemed Danish audio design house Bang & Olufsen — specifically the younger, freshier, funkier B&O Play — in a move that promises better sound in every single future Ford car.
---
There aren't that many cars that you can buy brand new that feel fun. There are even fewer that feel fun for every single second that you're driving them. Even fewer again aren't purpose-built sports cars and can be bought by normal people with normal car-buying budgets. The Ford Focus RS, based on that humble Focus hatch, is the hottest hot hatch that you can spend your money on, and it's a masterpiece.
---
A few years ago, in a market full of generally mediocre in-car entertainment systems, Ford's Sync2 did a few things differently. It was entirely touch-driven if you wanted it to be, but it also handled voice commands reasonably well. To its credit, it's not terrible even now, but it's definitely long in the tooth. It's good to see, then, that Ford's successor — Sync3 — is already appearing in some new cars that you can buy today.
---
Let's say you have $10,000 to spend on a new (new for you, not new-new) car. But you want something fun — a car that, while it isn't necessarily built just for all-out circuit racing or the drags, is a little more enjoyable to drive than your average A-to-B city econobox. With that criteria in mind, we've rounded up the 10 most enjoyable cars that you can find in decent condition in Australia for around about $10,000.
---
It's ride-sharing, without the driver. Ford announced its plans today to have a fleet of fully autonomous cars in commercial operation in 2021. And its serious about it.
Ford is enhancing its autonomous vehicle development by investing in four start-ups, doubling its Silicon Valley team and more than doubling its Palo Alto campus.
---
---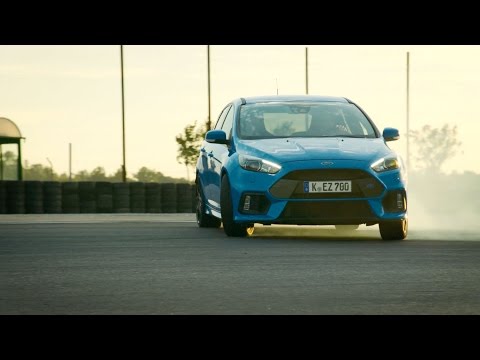 Australia's fun police are reeling over the Ford Motor Company's latest hot hatch which comes standard with a 'Drift Mode'.
---
All around the world, we use our cars every day — to pick up the kids from school, to visit the supermarket to buy groceries, and to commute to work. Cars are incredibly convenient, but navigating through traffic and parking presents an unwanted challenge. Here's how Ford, one of the world's longest-running car brands, is using technology to solve problems and revolutionise the future of driving.
---
We've been driving cars on roads for over a century now, since the Ford Model T opened up travel to the middle class. But as we move well into the 21st century, we've mastered the art of our cars communicating with their drivers. Now, it's more about the cars on our roads talking to each other, and using the internet, big data and software tools to overhaul the efficiency of driving through cities.
---
The pace of development in the automotive world is fast. New cars are out every few months, and even in affordable vehicles we're seeing new and innovative technologies appearing on a regular basis. Just about the only thing evolving faster is the smartphones that we carry around in our pockets. Soon enough, the communication between your car and your phone will become more unified than ever.
---
Loading page