IFTTT is a simple yet powerful way to put your digital stuff to work making your life easier, automatically. Now, thanks to a collaboration with Automatic, drivers of some 2011 or newer Ford vehicles can summon IFTTT with the push of a steering-wheel button.
---
American car design reached its experimental, optimistic zenith in the post-WWII era. Yet for every car built, hundreds of sketches and concepts were destroyed, the designers who penned them working in corporate anonymity. This new documentary works to bring these ageing designers and their beautiful concept work back into the spotlight.
---
Here's something that might surprise you: if a car company announces a concept car or even a production model tomorrow, it's a fair bet that the vehicle has been in production for at least two calendar years before it rolls out onto the floor of some international motor show. And yet, car companies manage to produce incredibly forward-thinking, futuristic designs that continue to knock our socks off. One such beauty is the gorgeous Everest Concept: Ford's idea of how the future of four-wheel drives and SUVs bearing the blue oval should look. Birthing a concept is no easy task. Here's Ford scaled its Everest.
---
Three of the smartest people I've ever met just went from ecstatic genius-mode into sombre, contemplative silence. It's not because someone just dropped one of the most advanced motion-capture gadgets Ford has ever created, but because of a question I asked about the art on the wall. "Well, that's a special story," a boffin explains to me.
---
---
---
---
Over the last three decades, Microsoft has been working. Quietly. Not just on software, hardware and the ongoing mission of a computer in every home, but on a city inside a city. That city now has a new mayor in the form of CEO Satya Nadella, and as a result, the city is going through a revival as more buildings go up and more staff come on to work for One Microsoft, and it's quite a site to behold. Here's how the other half lives.
---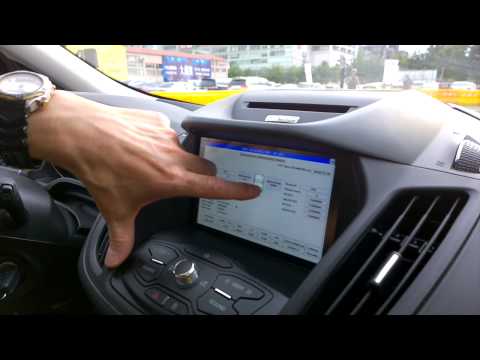 It starts with a blind spot: a corner you can't see around. You're rushing towards your holiday destination, kids on-board and your luggage in tow. What you don't know, however, is that there's someone exactly like you with kids in the car about to blast across your path at the blind T-junction ahead of you. All of a sudden, your proximity alarm goes off, and you slam on the brakes before you slam into the front of another vehicle. You couldn't see around that corner, but your car could. This is Vehicle-To-Vehicle technology, and it's going to save your life one day.
---