Did you know that corn kernels turn to liquid before becoming popcorn? When you heat a kernel, the sealed-in moisture liquifies its starch, the pressure builds, the kernel explodes and the liquid expands as it solidifies in a fraction of a second, resulting in the cell structure you can see above at 250x.
---
Londoners! The luckiest amongst you will be treated to a bizarre new public event next week, hosted by culinary wunderkinder Bompas & Parr. On Friday, 14 March, before a live, paying audience, "food writer, pop-up chef and Sunday Times columnist Gizzi Erskine" will "swallow a medical grade pill-cam which will broadcast its footage live to video screens".
---
It's a while since IBM's Watson was put to work inventing recipes, but now the fruits of its labours are being cooked up and served out of IBM's new food truck. And the results are… interesting.
---
Confirmed: Dark chocolate is good for your heart. Really good. What's better, scientists have discovered that people who eat 70 grams of chocolate every day increase their vascular health dramatically by "restoring flexibility to arteries and preventing white cells from sticking to the walls of blood vessels".
---
Lollipops, popcorn, hell, even lip balm — there is very little that isn't made better with a shake of Sriracha. In this video, though, the American Chemical Society explains the science behind why the sauce is just so damn good.
---
Different cultures, different food. Different folks, different strokes. Different armies, same soul-evaporating packaged foods for army rations. OK, that's not exactly fair. Some countries obviously have it better than others (I'm looking at you France) but at the end of the day, most armies around the world are eating out of pouches and cans and what looks like condom wrappings.
---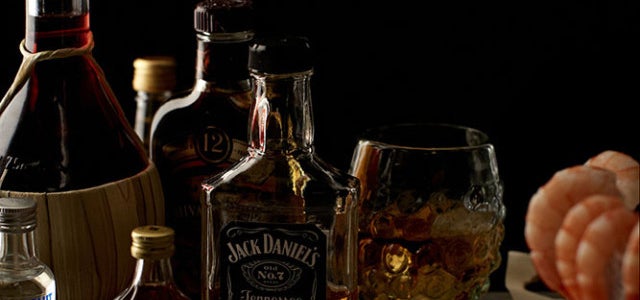 Brooklyn-based photographer Henry Hargreaves is a master of still life photography. His Band Rider series — made in collaboration with Caitlin Levin – is one of my favourites. Using a Flemish painting style, these photos portrait the food and drink that many famous artists demand in their shows, from Beyoncé Knowles and Frank Sinatra to Britney Spears and Busta Rhymes. — J.
---