There are some that believe that even cracking a smile in the kitchen is an insult to the culinary arts. For the rest of us, the internet's a treasure trove of fun, but often useless, gadgets for the kitchen. This DJ Grater manages to be both whimsical and useful, letting you grate cheese like you were spinning on the wheels of steel, and even perfectly portion pasta.
---
Bad news, dudes. After unwelcome spring frost in decimated nearly a quarter of Turkey's hazelnut crop, there is real fear that we're now facing a Nutella shortage. That's because the production of Nutella consumes 25 per cent of the world's hazelnut crop. And naturally, less crop means less Nutella.
---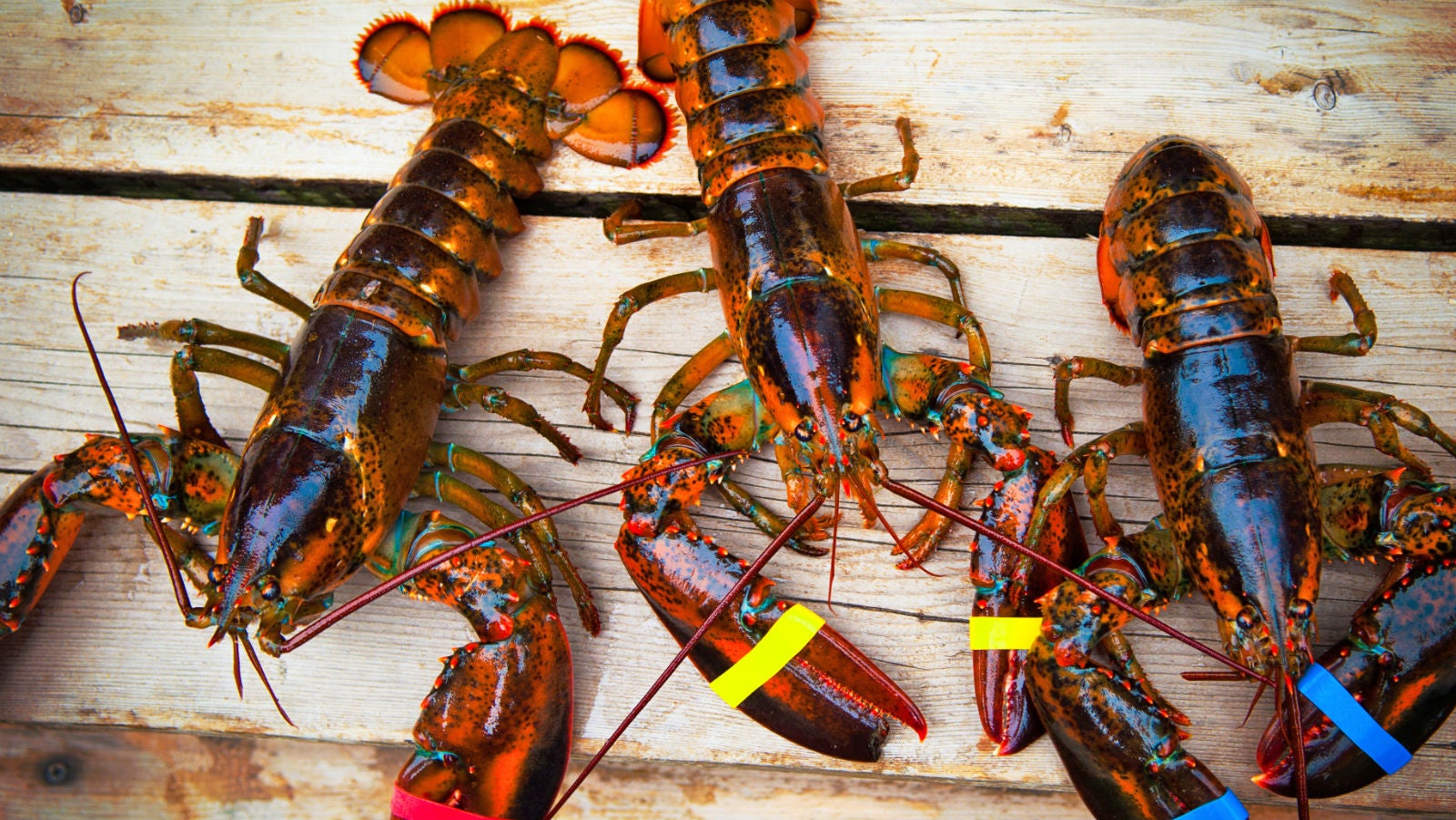 That big plate of surf and turf now costs an arm and a leg, thanks to lobster's recent resurgence in popularity. But, as David Foster Wallace's famous essay, Consider The Lobster illustrated, throughout Colonial-era America, the crustacean was considered among the least desirable foods one could put in their face — a garbage meat fit only for the indigent, indentured, and incarcerated.
---
I'm not sure if this is considered just cooking or if it can be classified as high art or even a musical performance but whatever it is, it's an absolute joy to watch. What you're seeing is soba master Tatsuru Rai, owner and chef of Sobatei Rakuichi in Niseko, Hokkaido, making his soba noodles in complete silence.
---
It turns out the term 'pudding' has different meanings all over the world. In North America it's usually a creamy dessert treat, in the UK it's a soggy bread mess, and in Japan it's a pre-scrambled boiled egg that's drizzled with caramel sauce. And now the Japanese version is a lot easier to make with this whimsical looking spinning contraption from Takara Tomy.
---
The Basque Country in northern Spain is the culinary centre of the world. Not only for its many gastronomical temples — like Lasarte, Arzak, Zuberoa, or Azurmendi — but for the infinite amount of places where they prepare amazing plates — and pintxos. The Inglorious Basque-ard Burger is Pornburger's homage to the latter.
---
At one time duct tape only came in a single colour: silver. It made the material seem like some kind of NASA-engineered, space-age, super tool, but eventually mankind demanded more. Colours and patterns were introduced, but that still wasn't enough to satiate humanity's desire for choice. So Duck Brand is now introducing scented duct tape as well, making your hackney repairs smell downright delicious.
---
In parts of Europe, where cheese is taken seriously as a source of national pride, entire labs are devoted to spotting knockoff Emmental and Gruyere. Switzerland has what may be the most impressive strategy yet: secret cocktails of bacteria, sent only to licensed cheesemakers, that work as living biological tracers.
---