Back in the olden days, most food packaging was thick and opaque — all the better to keep out elements like light and moisture, which could potentially spoil our Funyuns. Now we're gravitating towards packaging that lets us actually see the food we're buying. And it makes sense why this trend is gaining momentum now.
---
Believe it or not, pancake art has become a trendy way to spice up breakfast, with talented chefs showing off their golden brown creations online. But none can match the intricacy of Nathan Shields' batter-spewing spirograph machine known as the Pangraph. It's a work of engineering art unto itself, but the pancakes it produces are truly impressive.
---
Video: I watched the movie Chef the other day and the amount of food porn neared Jiro-level. The way Jon Favreau ate in that movie made everything look delicious. Here's a supercut of scenes in movies that are just like that, you'll see so much happiness in the way the actors eat that you can't help but be hungry.
---
You know that disappointing feeling when you bite into a banana and there's nothing on the inside? Normally they can't compete with the likes of a caramel-packed tube of Rolos, but the DestapaBanana levels the playing field. It lets you inject bananas — still in their peel — with all kinds of fillings so you can (pretend to) eat healthy and enjoy your snack.
---
I've been craving a good burger lately and looking at these fantastic burger pictures from Fat & Furious is not helping me at all. Some of them look absolutely delicious, others look crazy and surreal, and all of them are photoshopped and heavily styled. It doesn't matter: I would like a bite of every single one of them.
---
We've gotten a peek at some of the other structures being built for the food-themed Milan Expo 2015, from a smog-gobbling facade for Italy to a veggie-growing restaurant for France. Now here's the American pavilion, which is inspired by three signature food-related structures for the US: A barn, a boardwalk and — of course! — food trucks.
---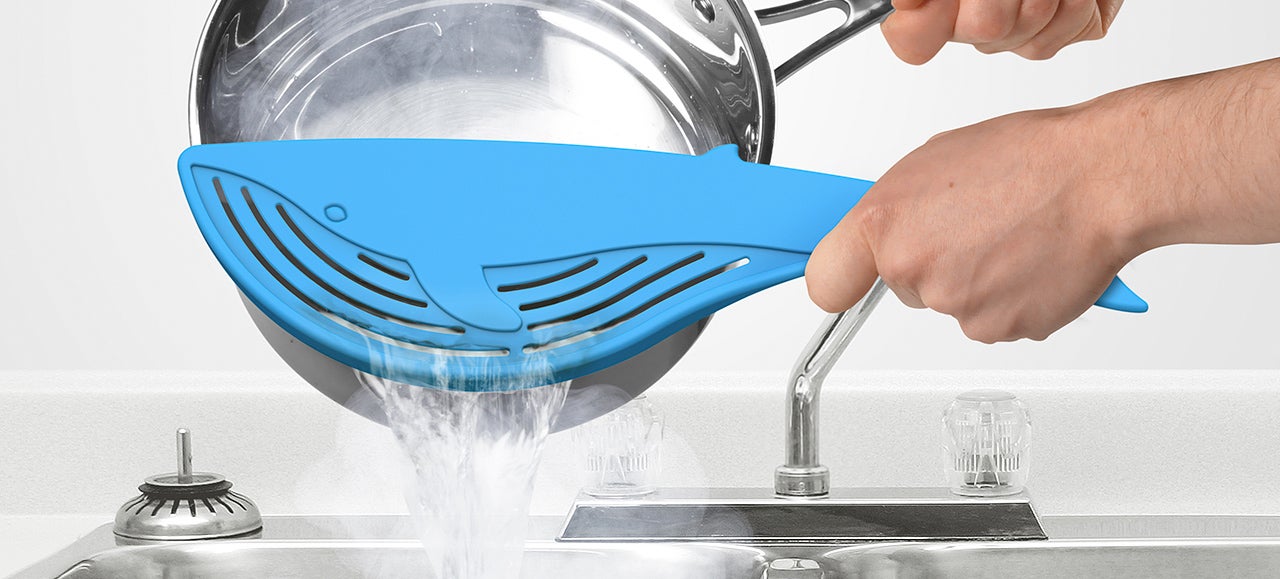 If adorable is the only criteria you look for in kitchen accessories, your hunt for a new pot strainer just ended. Taking inspiration from how a Blue Whale strains the ocean for krill using the baleen in its mouth, Fred & Friends' $US10 Big Blue pot strainer quickly drains a pot leaving only pasta, veggies, or whatever you've boiled behind.
---