Loading page
---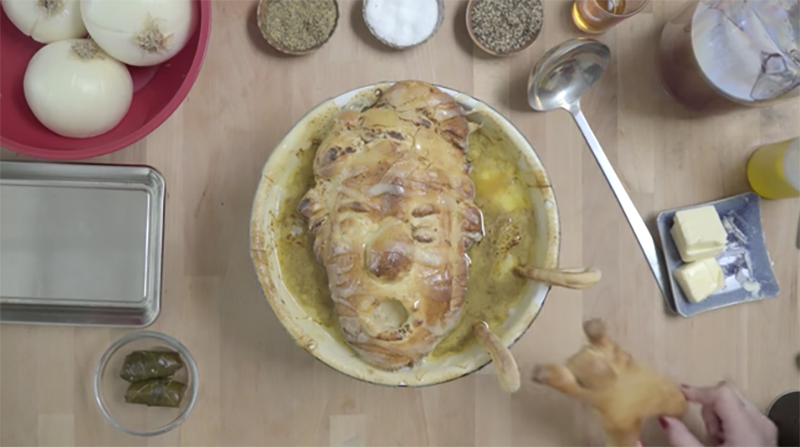 Remember Barb from Stranger Things, the fan-favourite Velma-meets-Molly Ringwald wet blanket who isn't coming back? Remember when Winona Ryder and David Harbour found her lifeless, goo-covered body in the Upside Down? Now… remember how it made you hungry?
---
Video: These traditional Chinese Suomian noodles have been made in Nanshan Village for over 300 years, and supposedly there are only 300 people left in the world who know how to make them. That's because the process of making these noodles is a little bit more unique than making your typical noodles — it can sometimes look more like doing laundry or weaving tapestry than making food.
---
I don't really think pizza needs any more toppings beyond some sauce (preferably marinara) and some cheese (preferably mozzarella) but if you're one of those weirdos who enjoys silly things on their pizza like cauliflower, grapes, potatoes, and shrimp, you're gonna love this video where ten wacky pizzas get baked right in front of you. Actually, even if you don't like complicated pizzas, you'll still enjoy watching the video because it feels like you're tripping out as they morph into each other.
---
Video: J. Kenji Lopez-Alt, even within the realm of professional chefs, is an absolute madman. Even his midnight snacks are more involved than most people's date-night dinners. Behold his latest creation: Ribby McRibface.
---
Loading page