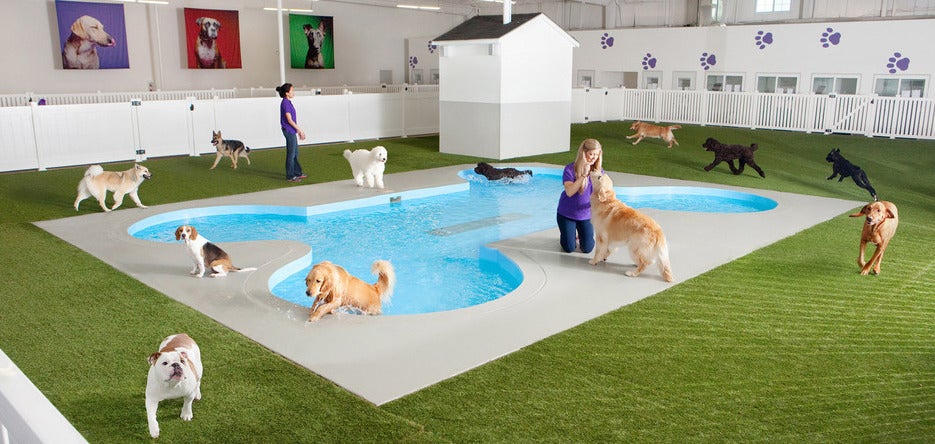 Air travellers have long complained that they're treated like cattle; and now cattle will actually be treated better than most economy passengers. An entire airport terminal is being built for animals, including a dog spa with "pawdicures" and a bone-shaped doggie wading pool. Yes, it's all very real, and it will be open next year.
---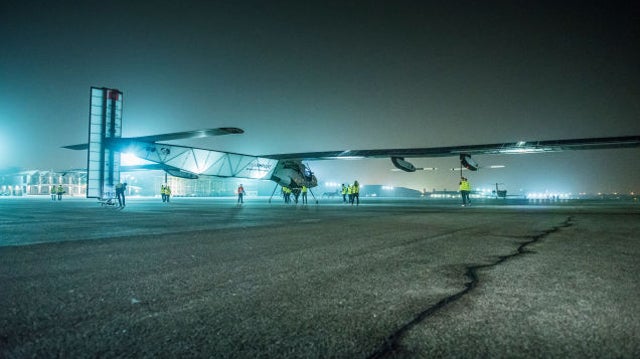 The Solar Impulse solar-powered plane touched down today in Hawaii, at the end of a record-setting flight across the Pacific. Attention and praise are quite rightly going to be heaped on pilot André Borschberg, who will have been peeing into a funnel for 120 hours straight. But behind the scenes, Solar Impulse is also the work of a giant logistical operation that would put a space mission to shame.
---
Video: It's never not pure insanity to fly in a wing suit. It's never not pure insanity to fly in a wing suit straight through a tiny sliver of a hole on a mountain. These devils of dare are made up of such extremes that they're not even human. Watch as extreme pyscho Uli Emanuele rip through a mountain after hiking it. Crazy doesn't even begin to describe it.
---
Video: Roberta Mancino — wingsuit flyer, base jumper, sky diver and model — pulled off a sparkling stunt: she jumped out of a helicopter in an illuminated wing suit over Panama City at night. The backdrop of the city lights mixed with her glowing suit makes for some arresting visuals. Flying on a wing suit is already crazy during the day, it must be even nuttier in the dark.
---
Video: Here's a video of hummingbirds flying in slow motion. It's really cool to see how different the speed of its wings move versus the stillness of its body. It's like the video is in fast forward when you're staring at the wings but completely stopped when you just see the body. I'll never not be impressed by hummingbirds, they fly like how I imagine little robots to fly.
---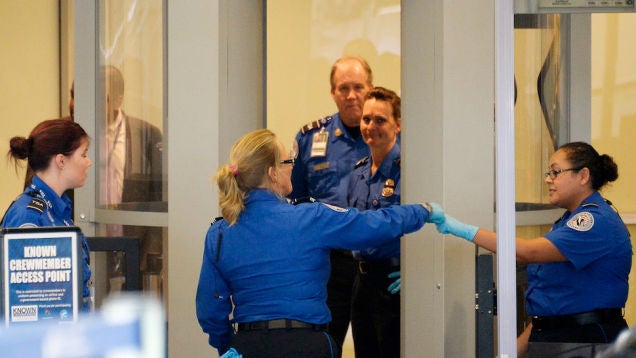 Does taking off your shoes, emptying your pockets and putting your laptop in a little plastic bin make you feel safe? Maybe it shouldn't. According to the US Department of Homeland Security, the TSA is doing a lousy job. Like, "failed to detect mock weapons 95 per cent of the time" lousy.
---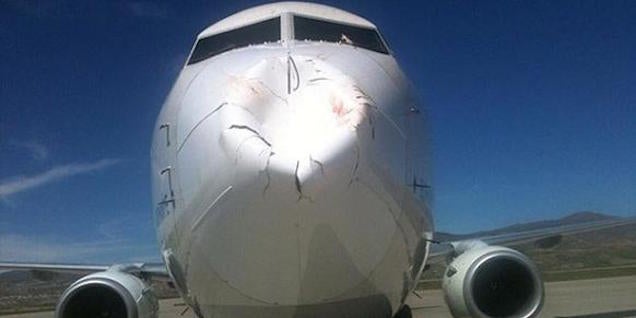 You should have seen the other guy, said the plane. The plane, a Boeing 738 operated by Turkish Airlines, was landing at Nevşehir-Capadoccia airport when it got its nose punched in by a flock of birds. The birds, judging from the marks and cracks and colour of said punched in plane nose, presumably suffered a worse fate.
---
When you get on a plane, the last thing you want to think about is what you'll have to do to survive an emergency crash landing in the water. But knowing exactly how to safely evacuate a plane could one day save your life, so researches created a terrifying Oculus Rift emergency landing simulation that looks far more effective than a safety pamphlet ever could be.
---
It's a really good question: Why can't airline seats be as comfortable, durable and adjustable as the ones in cars? In a partnership with All Nippon Airways, Toyota has come up with a new seat design it claims can make a "wide range of body sizes" comfortable. In economy, no less.
---
Two incremental but important changes — wider seats and redesigned bins — have been announced for Boeing's new 737 MAX, which will take to the skies in 2017. This isn't just about passenger comfort either. The changes are also intended to make flying a lot more affordable.
---