Loading page
Even if you get the privilege of a rather clunky entertainment system built into the seat in front of you, having to sit inside a aerial tin can for a stretch of several hours is always a struggle. Thankfully, your most dependable gadget can help the time to (quite literally) fly by, even without Wi-Fi.
---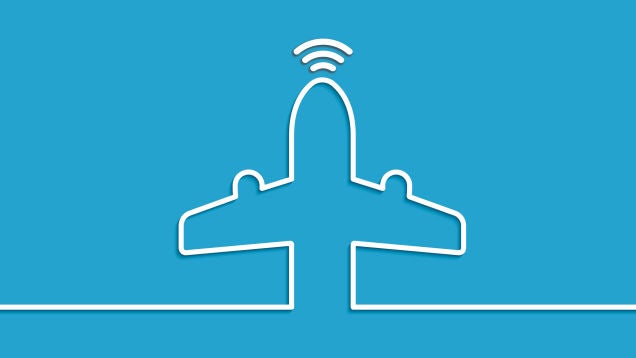 Slow internet is the worst possible kind of internet, as anyone who's sold kidneys to use in-flight Wi-Fi can probably attest. GoGo, the biggest player in the airborne Wi-Fi game, has been promising faster speeds since 2013; thanks to a FAA decision, the company is now one step closer to coming through.
---
Video: This is just so cool. I love how the dotted red shells split and then the wings slowly swing out and then begin to flap and the ladybug takes flight like some sophisticated alien space ship that's ready to swarm together. It's also really cool to see this angle of a ladybug taking flight because it's so different than the overview look we typically get.
---
Photographer Phoo Chan captured this perfect sequence of a Northern Harrier tossing prey to one of its baby chick hawks in midair. It's an amazing display of coordination, like a little game of pitch and catch between a dad and his kid. You can see the adult hawk drop the prey and then watch the offspring catch it, as if to critique his form. Remember, soft talons!
---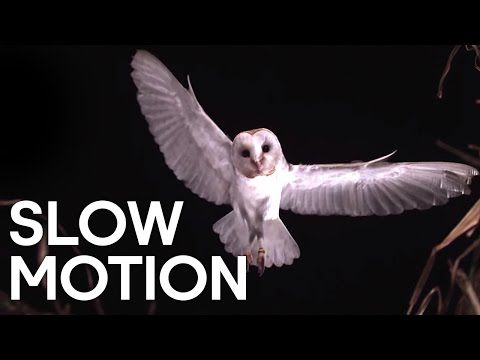 Birds being able to fly is Mother Nature's ploy to make us all jealous. There are few cooler abilities in the real world. What else even comes close? Being able to hold your breath really long? Change colours? Grow back a chopped claw? Flying tops them all. Here's a collection of birds flying in slow motion just to make you even more jealous.
---
Gone are the days when flying was like taking a luxury cruise. Passengers are now herded onto planes and into seats that barely leave enough room to breath. There are ways to make flying slightly more enjoyable, though, like a tablet mount called the Airhook that also holds a drink so you can leave your tray table folded away.
---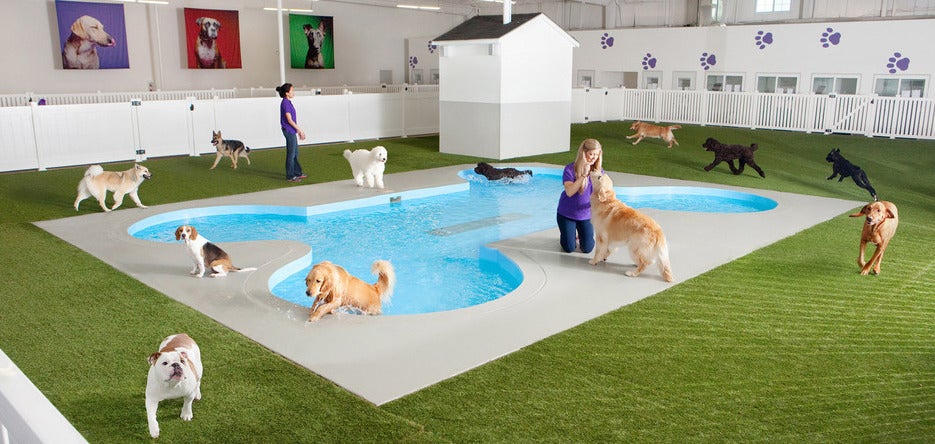 Air travellers have long complained that they're treated like cattle; and now cattle will actually be treated better than most economy passengers. An entire airport terminal is being built for animals, including a dog spa with "pawdicures" and a bone-shaped doggie wading pool. Yes, it's all very real, and it will be open next year.
---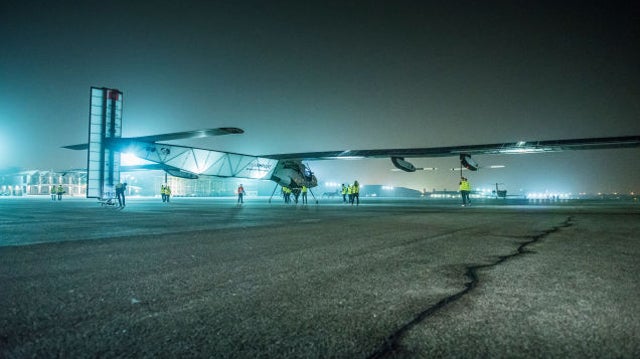 The Solar Impulse solar-powered plane touched down today in Hawaii, at the end of a record-setting flight across the Pacific. Attention and praise are quite rightly going to be heaped on pilot André Borschberg, who will have been peeing into a funnel for 120 hours straight. But behind the scenes, Solar Impulse is also the work of a giant logistical operation that would put a space mission to shame.
---
Video: It's never not pure insanity to fly in a wing suit. It's never not pure insanity to fly in a wing suit straight through a tiny sliver of a hole on a mountain. These devils of dare are made up of such extremes that they're not even human. Watch as extreme pyscho Uli Emanuele rip through a mountain after hiking it. Crazy doesn't even begin to describe it.
---
Video: Roberta Mancino — wingsuit flyer, base jumper, sky diver and model — pulled off a sparkling stunt: she jumped out of a helicopter in an illuminated wing suit over Panama City at night. The backdrop of the city lights mixed with her glowing suit makes for some arresting visuals. Flying on a wing suit is already crazy during the day, it must be even nuttier in the dark.
---
Loading page