Loading page
---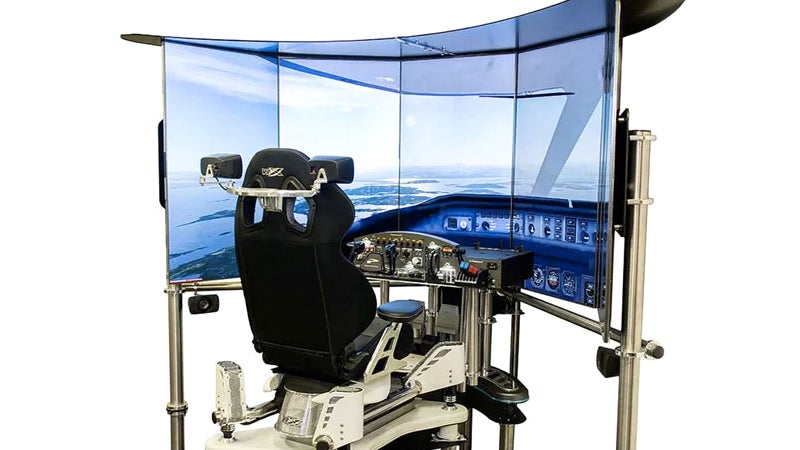 With four vertically-mounted 55-inch LCD displays completely filling your field-of-view, it's immediately obvious that this flight simulator from VRX isn't going to come cheap. But with a price tag of $US75,000 you might actually be better off just putting all that money towards getting your actual pilot's licence.
---
---
By some estimates, Santa has to travel 3,000 times faster than the speed of sound to deliver billions of gifts in one night. So it's not surprising that even he needs to log some time in a sleigh simulator.
---
It's almost Christmas, so Melbourne's Deakin University invited Santa in for some last-minute flight training on their Universal Motion Simulator (UMS). If this video doesn't make you smile a tiny bit, then you might just be a Grinch.
---
Your typical fake cockpit simulator has limited manoeuvrability, but this high-speed robot arm can move in multiple axis at the same time, accurately recreating the feeling of flying including the extreme g-forces that come with it.
---
"Welcome aboard, Captain," my co-pilot Julian said to me this morning as I stepped into the cockpit of a Boeing 737-800, the world's most popular commercial aircraft. Despite a complete lack of training and experience, I strapped myself in, adjusted my harness and confidently got ready to take control. At least I knew I couldn't crash…
---
Loading page