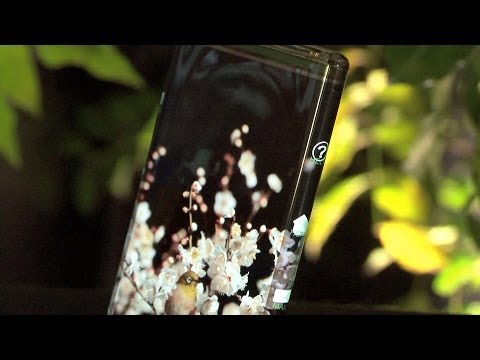 As if we needed any further convincing of the wonderful potential of flexible displays, a Japanese company called SEL has developed a high-resolution screen that can be rolled to a tight 4mm radius, allowing it to wrap around the edge of a smartphone while still working.
---
---
Hmm, rumour has it that Samsung are set to release some kind of foldable touchscreen device (perhaps related to the bendy screens above?) at some point next year that will tout a 5.3″ Super AMOLED HD Dual display, and of course, will be Android powered. Sounds rather interesting, and well, pretty nifty to be honest.
---
HP has a long history of spending money on research and development, but as with most companies the curtain is rarely drawn back on what's imminent from such research. In Shanghai, HP gave Gizmodo a sneak peek at its flexible display and circuit plans.
---
For some reason I'm sceptical that the one thing keeping newspaper readers from switching to E-Ink readers is the form factor, but that doesn't make this semi-transparent E-Ink newspaper display concept any less cool in its own right.
---
When I got up this morning, I threw my Kindle in my bag's padded corduroy laptop sleeve like I always do. A few hours later, I pulled it out and it looked like this. If only its display was flexible.
---