We first wrote about Misfit Wearables' first activity tracker, the Misfit Shine, back in 2012. Not only did it look absolutely gorgeous, but it never needed charging, and it was waterproof. It had some flaws, but for 100 bucks, it wasn't bad. Well Misfit's second wearable, the Flash, is here, and it just undercut its own product by $US50
---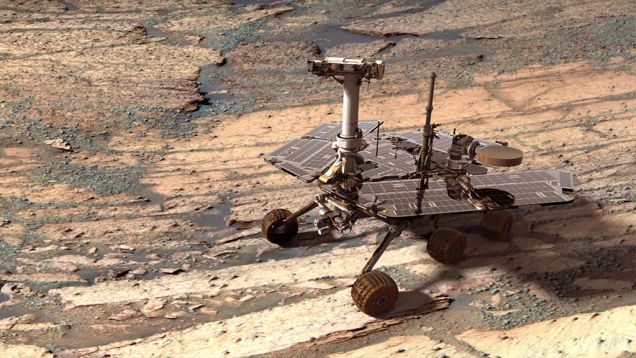 NASA's Opportunity rover is still trundling across the surface of Mars, more than 11 years after its 90-day mission began. But its software is getting bogged down, so NASA's doing a full system backup, memory wipe and reboot. It's just like your routine computer clean-up, just from the next planet over.
---
Video: There's something excellent about superhero origin shows on TV. They aren't like films: the creators, actors and directors can all take their time with their characters and the exposition to create something that doesn't have to fly through the humble beginnings in order to get to something explodey. Flash is the TV show based on the superhero of the same name, and the CW in the US put out this five minute teaser for it. Check it out!
---
The iPhone 5s may have a fancy new dual-LED flash, but it ultimately doesn't make that much difference. Low-light pictures continue to be the bane of the phone photographer's existence, and every blurry, noisy and/or blown-out shot from a dimly lit bar is a painful reminder. This new case from Brick and Pixel called the Lightstrap might just change that.
---
It can be hard to take a good picture of something moving relatively fast, but it's really hard to take a good picture of a jet moving at 600-ish kilometres per hour through the sky. Yuri Acurs, stock photographer extraordinaire, tried to tackle that challenge with excess — in the form of 30,000W of flash.
---
Tokyo Flash is the go-to watch brand for people who don't care what time it is. Here's its latest creation, which hides the time in the negative space of a maze.
---
---