One user of the newly available Raspberry Pi 2 computer has discovered a pretty weird flaw with the new hardware: If you shoot the cheapy computer with a camera flash, it shuts right the hell down.
---
Lenovo owns Motorola now, and that means the Chinese electronics company could have a real impact on smartphone culture in the United States. So what's the next big thing from China? How about the selfie flash?
---
If you shoot with an external flash, learning to control the light can be dreadful. Sometimes the best thing to do is buy a modifier for diffusing the light. Talk about a boring accessory to buy! A new Kickstarter makes flash modifiers fun and practical with the flexy, 3D printed MagSphere and MagBounce.
---
Financial scammers are infecting ads on Google's ad network, and people who visit Examiner.com are at risk. These infected ads look legit, but they use Flash-based redirection to install malware and steal financial information. And you don't even have to click on them to get infected with Zbot, the banking trojan that takes financial data.
---
We first wrote about Misfit Wearables' first activity tracker, the Misfit Shine, back in 2012. Not only did it look absolutely gorgeous, but it never needed charging, and it was waterproof. It had some flaws, but for 100 bucks, it wasn't bad. Well Misfit's second wearable, the Flash, is here, and it just undercut its own product by $US50
---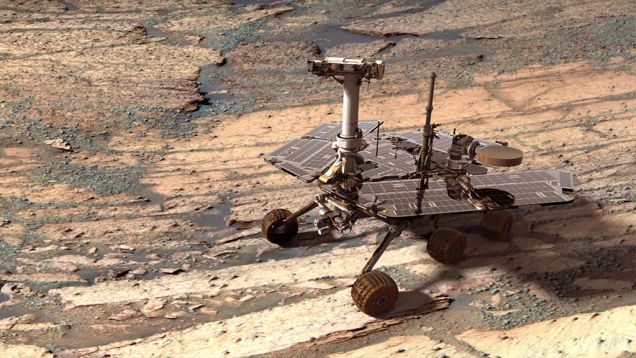 NASA's Opportunity rover is still trundling across the surface of Mars, more than 11 years after its 90-day mission began. But its software is getting bogged down, so NASA's doing a full system backup, memory wipe and reboot. It's just like your routine computer clean-up, just from the next planet over.
---
Video: There's something excellent about superhero origin shows on TV. They aren't like films: the creators, actors and directors can all take their time with their characters and the exposition to create something that doesn't have to fly through the humble beginnings in order to get to something explodey. Flash is the TV show based on the superhero of the same name, and the CW in the US put out this five minute teaser for it. Check it out!
---