Just about the worst thing is being stuck on an airplane without easy access to your favourite downloaded videos due to a flat battery on your laptop. Sandisk's latest dual USB drive lets you load it up with TV shows, movies or other media to watch indiscriminately on your laptop or tablet or smartphone, and it does so faster than ever.
---
It's often the case that when a gadget is over-packed with functionality, usability is sacrificed and it ironically ends up being less useful overall. But the On The Go, which promises to replace your flash drives, portable chargers, and sync cables with a single multi-connector contraption, looks like it's managed to strike the perfect balance between form, functionality and ease-of-use.
---
Remember those rumours about a 12-inch MacBook that ditched a MagSafe connector and traditional USB ports for a single USB Type-C port? If true, SanDisk's new Dual USB Drive will be the first flash drive that's able to connect to that redesigned hardware without an ugly adaptor.
---
I hate Valentine's Day. Don't get me wrong — I enjoy romance, and being in love, and all that crap. I just despise all the bullshit ads about buying flowers and candy and state-sanctioned representations of erotic attachment. That's why I got a warm glow inside when my sweetie gave me this awesome flash drive on the weekend and said, "Happy Valentine's Day."
---
Even if you've dropped a few extra dollars on a 'durable' flash drive that can safely be tossed about, it might not actually be as tough as you think it is. At least not compared to this non-descript drive from Green House that's a master of survival. It's rated to work at temperatures as cold as -34 degrees Celcius, or as hot as 85 degrees celcius, so no matter where on earth work takes you, your data is safe.
---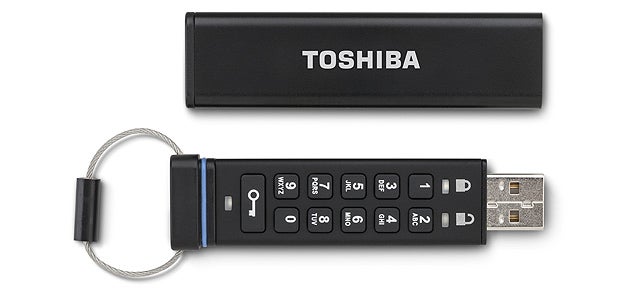 Tiny capacious flash drives not only make it easy to carry gigs and gigs of data wherever you go, they also makes it easy to lose gigs and gigs of data. So if you've had more flash drives go MIA than you prefer to remember, Toshiba will now let you password-protect those lost files with a built-in PIN pad so you don't have to worry about your data falling into the wrong hands.
---
If you're OK with doubling the thickness of your svelte Android smartphone with a chunky case, you've probably realised that the myriad of OTG microUSB flash drives out there won't actually attach to the bottom of your device. So SanDisk is throwing a bone to those of you paranoid about breaking your phone with a new USB 3.0 flash drive featuring a cartoonishly long microUSB port that can reach past the thickest case.
---
It turns out there are still some ways to improve a USB flash drive that don't involve just cramming more storage inside. The iStick Pro, coming sometime in March of this year, features a Lightning connector on one end for attaching to iOS devices, and a wonderful transforming USB/microUSB connector on the other making it also compatible with laptops and Android devices.
---