If you're OK with doubling the thickness of your svelte Android smartphone with a chunky case, you've probably realised that the myriad of OTG microUSB flash drives out there won't actually attach to the bottom of your device. So SanDisk is throwing a bone to those of you paranoid about breaking your phone with a new USB 3.0 flash drive featuring a cartoonishly long microUSB port that can reach past the thickest case.
---
It turns out there are still some ways to improve a USB flash drive that don't involve just cramming more storage inside. The iStick Pro, coming sometime in March of this year, features a Lightning connector on one end for attaching to iOS devices, and a wonderful transforming USB/microUSB connector on the other making it also compatible with laptops and Android devices.
---
If you're regretting your decision to save a few hundred bucks on your iPhone or iPad by opting for the smaller 16GB model, there are ways to boost your smartphone's storage capacity. But because swapping in a larger microSD card just isn't an option in the Apple world, you'll have to settle for an external storage solution. And while there are lots of Lightning-friendly flash drives already on the market, the iBridge from Leef features a clever curvy design that wraps around behind your device in an attempt to be less intrusive.
---
You might wonder why anyone would actually spend money on a USB flash drive when companies hand them out for free at trade shows. The answer is speed — a free flash drive copies files slower than a tired snail. You can always spend hundreds on a fast USB 3.0 flash drive to speed up file copies, but even the most expensive option can't compare to the speeds you'll get from VisionTek's new compact SSD drives.
---
There aren't too many reasons you'd buy a high-end USB 3.0 flash drive. Maybe you are a design or graphics professional, transferring hundreds of files on a regular basis where time is money. It could be that you need a combination of incredibly fast flash memory and capacious storage in one drive. Perhaps you just have too much money to spend on fancy PC peripherals. The Lexar JumpDrive P10, available in capacities up to a ridiculous 128GB, is even faster than the Sandisk Extreme Pro.
---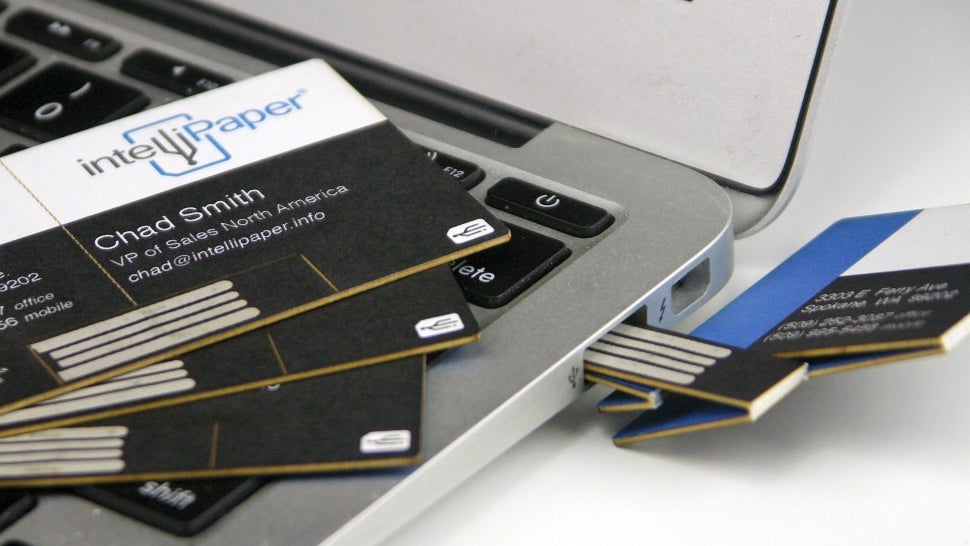 Despite countless ways for us to share information online, business cards are somehow still a popular way to pass on contact info. So instead of trying to replace them, the creators of the swivelCard simply found a way to make business cards better with a built-in USB port that lets you share everything from your resume, to a photo gallery, to a video — and not just your name, email address, and mobile phone number.
---
USB flash drives are incredibly convenient. Moving files from one PC to another has never been so easy. But what if you want to get your media onto a tablet or smartphone? The Sandisk Wireless Media Drive is a hockey puck-sized, battery powered Wi-Fi hotspot that touts 32 or 64GB of onboard storage, letting you access your media on a mobile device without fiddly cables.
---
Even with wireless networks and cloud storage services like Dropbox, there's still a place in this day and age for manually sharing files on a flash drive. And to ensure you've always got one on hand for an emergency file transfer, the silicone Verb watch features four gigs of storage built into a simple but stylish timepiece.
---
How often do you remove a USB flash drive from your computer, place it somewhere on your desk, and then have it instantly disappear? Too often. It's one of those bizarre mysteries of — life like socks going missing in the dryer — that LaCie may have just eradicated with its bulbous new Culbuto flash drive.
---
Is this tiny flash drive from Kingston with a standard USB jack on end and a smartphone-friendly microUSB jack on the other the first of its kind? Absolutely not. Is it the smallest we've seen to date? Most definitely. When connected to your smartphone — boosting your mobile device's storage by up to 64GB — it's small enough to forget about.
---