Loading page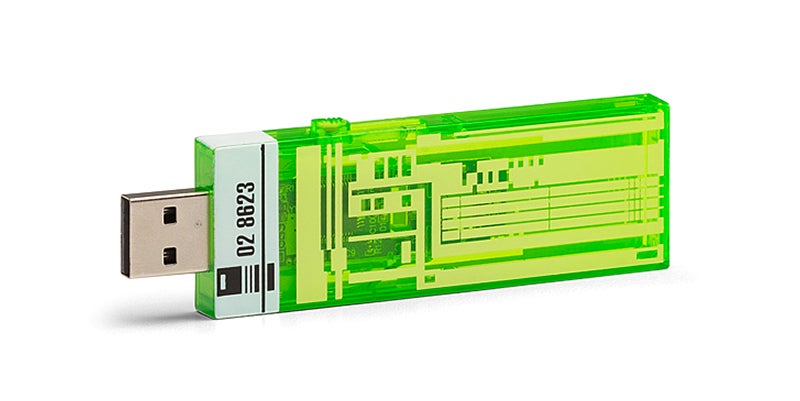 You'd have assumed that by the time the 24th century rolled around, Wi-Fi would be available across the galaxy. But Picard's Enterprise apparently still relied on isolinear chips — Star Trek's version of flash drives — to share data. ThinkGeek's version probably isn't quite as advanced, but you don't have to tell your imagination that.
---
It doesn't matter how much storage Apple stuffs into the latest iPhone, your ever-growing music, photo, video and app collections will max it out in no time. Instead of constantly having to delete files so you have room to keep adding new media, SanDisk's new iXpand Memory Case will simply boost your iPhone's storage capacity.
---
Unless you have a new smartphone, a new tablet or a new laptop, this next gadget is not for you. If you do, though, then it might just make your life a lot easier. It's also a glimpse into the future, in a world where all our USB ports are reversible and even the dodgiest random flash drives that you find down the back of your couch transfer your data quickly.
---
There was a lot of potential when someone at Disney decided to turn Rey's Speeder into a USB flash drive. That is, until the company decided to cheap out and put a paltry 4GB of storage in it. It won't even be able to hold the HD digital copy of The Force Awakens you're so desperate to download.
---
The last thing you ever want to do is connect a random flash drive you've found to your computer's USB port. But a security researcher who goes by the nickname 'Dark Purple' has created an even more dangerous flash stick that can physically destroy your computer — not just infect its drives.
---
We know from past experience that getting a deal on a cheap USB 3.0 flash drive doesn't always work out. Just because it supports 3.0 doesn't mean it'll be faster than USB 2.0. Sandisk's Ultra Fit series however is the exception, especially when you can pick a 32GB model up for $15.
---
Just about the worst thing is being stuck on an airplane without easy access to your favourite downloaded videos due to a flat battery on your laptop. Sandisk's latest dual USB drive lets you load it up with TV shows, movies or other media to watch indiscriminately on your laptop or tablet or smartphone, and it does so faster than ever.
---
It's often the case that when a gadget is over-packed with functionality, usability is sacrificed and it ironically ends up being less useful overall. But the On The Go, which promises to replace your flash drives, portable chargers, and sync cables with a single multi-connector contraption, looks like it's managed to strike the perfect balance between form, functionality and ease-of-use.
---
Remember those rumours about a 12-inch MacBook that ditched a MagSafe connector and traditional USB ports for a single USB Type-C port? If true, SanDisk's new Dual USB Drive will be the first flash drive that's able to connect to that redesigned hardware without an ugly adaptor.
---
Loading page