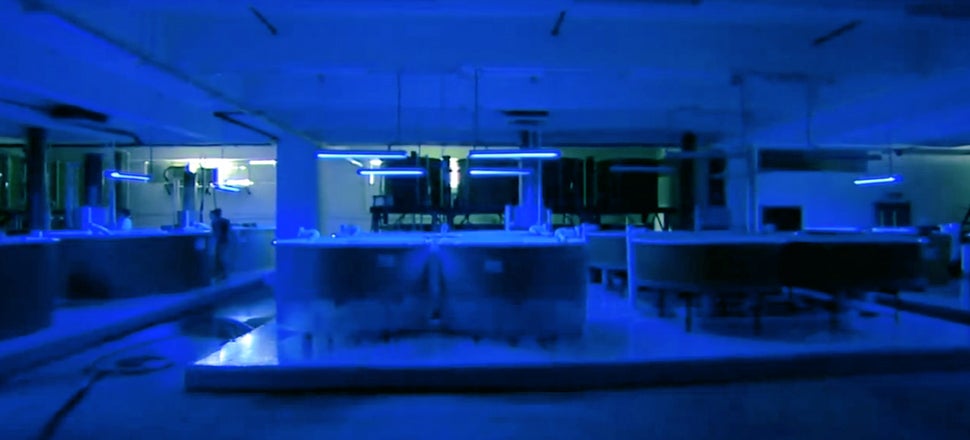 ---
Sushi is at its most delicious when it's simple. Obviously years of training is required to become a master sushi chef and details matter immensely but you can boil down the essence of sushi to rice and fish. Yum, however you slice it. But could you make sushi even simpler? One sushi chef did. He used a single grain of rice to create flavour packed nibbles.
---
It used to be we feared robots of the hard, angular persuasion, the best example being the Terminator. I suppose if one turned up on your doorstep, shotgun and/or beating heart in hand, you'd empty your into your jocks, but now our mechanical future foes can adopt a more sinister, useful form — the soft and extremely mobile kind.
---
But it also looks sort of beautiful. In a if this school of fish surrounds you, your skin will melt, your flesh will be eaten raw and your bones will be cleaned dry kind of way. Real tornadoes are probably still scarier but fish tornadoes look like the sentient arm of some sick underworld cartoon monster.
---
You have never seen a menhaden, but you have eaten one. Although no one sits down to a plate of these silvery, bug-eyed, foot-long fish at a seafood restaurant, menhaden travel through the human food chain mostly undetected in the bodies of other species, hidden in salmon, pork, onions and many other foods.
---