Video: The camouflage on this fish is so impressive that you can barely see it. I mean, it's essentially invisible. Anytime it stops, I lose track of it because it blends in so perfectly with the ground. Even when it's moving, it looks more like a pile of dirt than an animal. Amazing.
---
This clip from Yann Arthus-Bertrand's 2012 film Planet Ocean shows a parrotfish pulling one of the oldest tricks in the book to get away from sharks: it hides right next to coral while staying impossibly still as the sharks just swim right by it, over it and next to it while completely missing it. It's the silly scene that happens in movies happening in nature.
---
I'm not exactly sure I know what a teleportation tunnel actually is, but I'd imagine it would look a lot like this. This being swimming with a million silverside fish in the ocean. It's beautiful, like travelling through organic warp speed or being a part of a swarm from a sci-fi movie that's about to swallow you or something.
---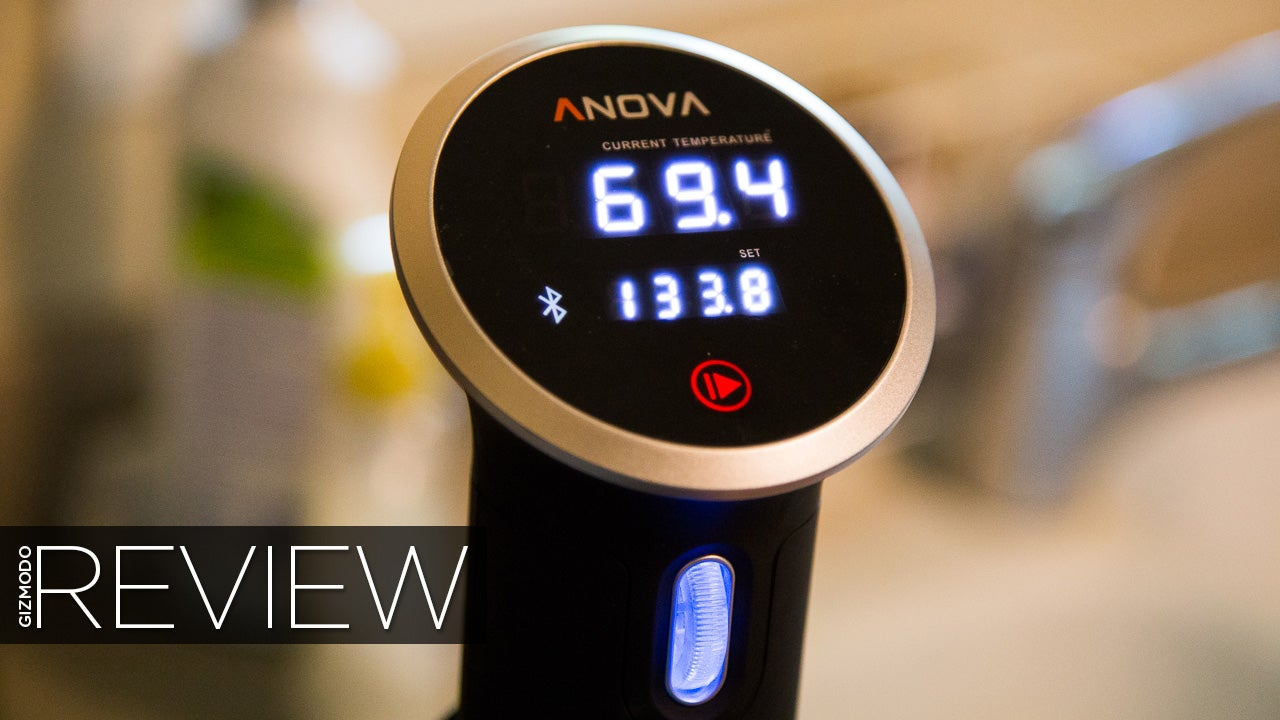 I have a problem. It's a kitchen gadget addiction. Ever since I was a kid, I've always wanted to try the latest and greatest cooking appliances — or at least all the As Seen On TVand Sky Mall shit. Well, that addiction just paid off: The Anova Precision Cooker has been bringing me stupid amounts of joy for the past few weeks. Sous vide, anyone? This $229 gadget makes it so, so easy.
---
An aquarium full of fish is basically just a nature-powered screensaver that you need to feed once a day. Wouldn't it be more exciting if there was more interaction than just tapping on the glass? With Hexbug's new Angelfish Aquabot, you can finally take control of your robotic underwater pet, and make it do more than just behind a rock all day long.
---
Last year, we learned about Bangkok's New World Mall, among the most dystopian places on the planet. It's a shopping centre in the middle of one of the world's more tumultuous cities that was abandoned nearly 20 years ago. After a roof collapse, the mall flooded, and a population of fish thrived in newly formed ponds. Now, those fish are finally being set free.
---
Cruise ships are not the most environmentally friendly holiday destinations on the planet. In fact, according to the latest Cruise Ship Report Card by Friends of the Earth, they might be about the worst. These floating resorts dump billions of litres of sewage into the open ocean every year. In a sense, every cruise is a poop cruise.
---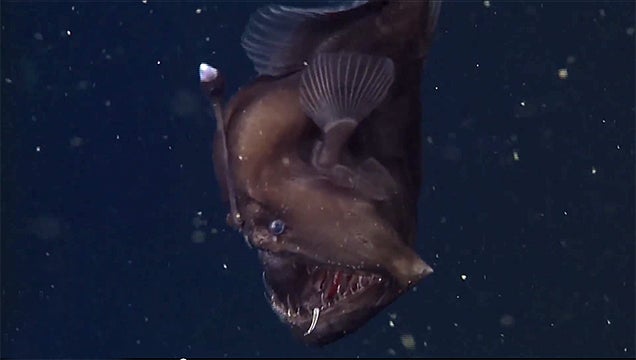 This sea creature may look like some scary 3D animation of an underwater monster, but it's not. It's completely real. What you're looking at is a deep sea anglerfish known as the Black Seadevil. This sea monster's existence shows that sometimes reality is crazier and more twisted than our scariest nightmares.
---
Because my only experiences with live lobsters are when they're on display in tanks at restaurants or used for poses in photographs, I never knew how insanely quick they can be. And because I didn't know they had cat-like reflexes, I never knew how hilarious it is to watch people fail at catching them. Now I know.
---