With millions of tons of carbon dioxide billowing into the atmosphere from our power plants, one possible solution to the pollution is carbon capture — sequestering the greenhouse gas before it ever leaves the plant. But then what do you do with all that carbon? Norway has an interesting new plan: farm salmon.
---
Video: This slow-motion video shows how fish actually eat. When they want to catch prey, they throw their jaws forward and create a space where water rushes into their mouths, instead of moving their whole bodies forward as I — and the guys at Smarter Everyday — thought.
---
This big black blob that recently appeared off the San Diego coast looks like the fallout from an oil spill, or an undersea plague coming to haunt humans and probably steal their souls. In reality, it's a massive school of anchovies — harmless enough that people are actually snorkelling through the dark mass of fish.
---
We humans love booze as liquid courage, but we're not the only ones who feel extra capable after a few swigs. New research shows that a tipsy zebra fish will swim faster than the sober fish in its school — like a big show-off. And just like humans, the sober fish will speed up rather than be outdone by a drunkard. Humans: basically, we're just big fish.
---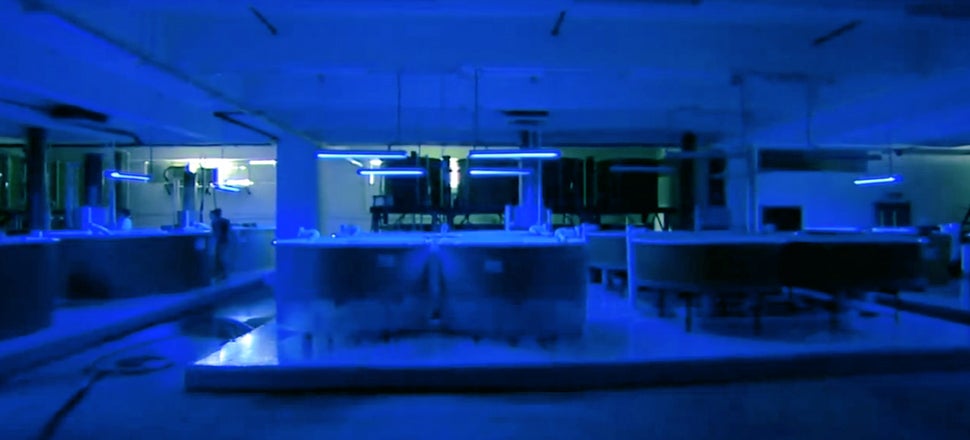 ---