An aquarium full of fish is basically just a nature-powered screensaver that you need to feed once a day. Wouldn't it be more exciting if there was more interaction than just tapping on the glass? With Hexbug's new Angelfish Aquabot, you can finally take control of your robotic underwater pet, and make it do more than just behind a rock all day long.
---
Last year, we learned about Bangkok's New World Mall, among the most dystopian places on the planet. It's a shopping centre in the middle of one of the world's more tumultuous cities that was abandoned nearly 20 years ago. After a roof collapse, the mall flooded, and a population of fish thrived in newly formed ponds. Now, those fish are finally being set free.
---
Cruise ships are not the most environmentally friendly holiday destinations on the planet. In fact, according to the latest Cruise Ship Report Card by Friends of the Earth, they might be about the worst. These floating resorts dump billions of litres of sewage into the open ocean every year. In a sense, every cruise is a poop cruise.
---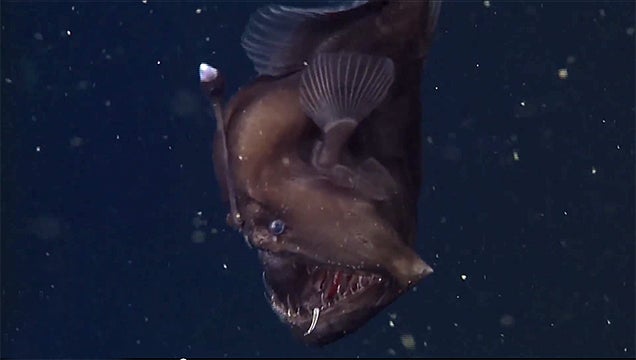 This sea creature may look like some scary 3D animation of an underwater monster, but it's not. It's completely real. What you're looking at is a deep sea anglerfish known as the Black Seadevil. This sea monster's existence shows that sometimes reality is crazier and more twisted than our scariest nightmares.
---
Because my only experiences with live lobsters are when they're on display in tanks at restaurants or used for poses in photographs, I never knew how insanely quick they can be. And because I didn't know they had cat-like reflexes, I never knew how hilarious it is to watch people fail at catching them. Now I know.
---
---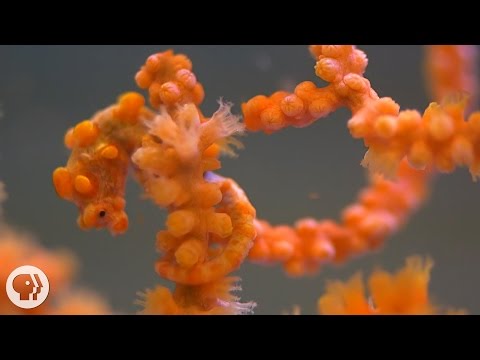 Video: Pygmy seahorses are super tiny creatures that have the awesome ability to camouflage. They attach themselves to colourful corals and blend in so seamlessly that I have a hard time picking them out. What's cool is that even if the pygmy seahorses are descendants of orange seahorses, they can adapt and become purple if that's the only coral nearby.
---
Continuing his fantastic series of macro shots of the eyes of animals, here is Suren Manvelyan's Animal Eyes 3. The close up shots of the fish and reptiles and other animals in this series look positively alien when seen up close. I thought they were artist's rendering of deep space planets from a sci-fi movie.
---
As mesmerising as an aquarium full of fish can be, it's hard to not feel bad about imprisoning them in a glass cell. And maybe that's partly what inspired Adam Ben-Dor, the creator of that awesome animated Pixar-like desk lamp, to build the Abovemarine; a glass bowl on omni-directional wheels that lets its sole swimming occupant steer it around.
---