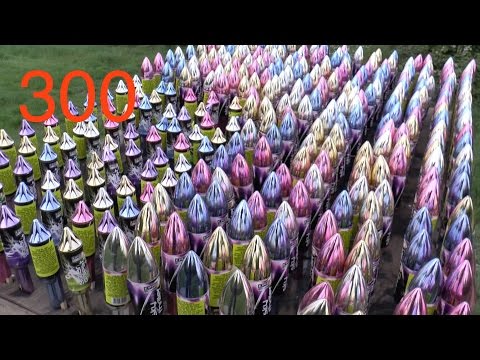 ---
Apparently, our New Year's Eve ain't got nothing on Chinese New Year in Beijing. This video was recorded on an aeroplane that was landing in Beijing at midnight of Chinese New Year and it shows all the fireworks going off at once across the city. It looks like every corner is firing off explosions at the same time.
---
Video: Dashuhua is a 500-year-old Chinese tradition practised in Nuanquan town, in Hebei province, during the Lantern festival. It consists of throwing molten iron scraps to the cold bricks of the city gate to produce a spectacular shower of sparks that burst into the air creating a similar effect to a fireworks display.
---
Video: Some guys essentially weaponised a drone by strapping Roman Candles onto the flying machine and making it fly around and shoot fireworks at people (themselves). The video, made by PIEROGRAM, is totally crude, but it's also a preview of how the world will end. Death by laser shooting drones and human stupidity.
---
Video: Lil Amok — a professional dancer based in Berlin, Germany — strapped fireworks to his ankles, lit them up and performed this insane breakdance show.
---
Video: That is one hell of a boom, which makes sense since it's an explosion of a factory of things that go boom. The explosion occurred in Colombia and injured two people. The initial blast knocked the cameraman over and the ensuing fireworks kept shooting out for a solid minute after that. It's pretty nuts.
---