---
I found the entrance to hell and it's this 120m long tunnel of fire. When Enrico Schoeman and André de Kock hop on their motorcycle and burn through the tunnel, it looks like they're on the surface of the sun. The tunnel reaches temperatures of 480C and you can't even see where you're going when you're inside.
---
Video: There are a lot of cool things you can see in slow motion, but few might be as satisfying as watching a hand on fire slapping a guy in the face. The face gets smushed in all kinds of ways with spit flying everywhere while the flames dance around all over the guy's face and stays there a frighteningly few seconds too long.
---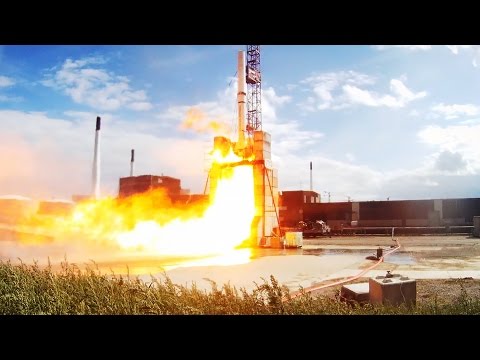 --- Michael König's Sun is a spectacular timelapse compilation of our star from the Solar Dynamics Observatory from 2011 to 2015. It includes fantastic clips of solar activity, coronal rain, plasma eruptions, planet flybys, eclipses and more in jaw dropping clarity that you feel like it's alive, in an omnipotent God-like burning orb sort of way.
---
If you've never wrapped aluminium foil around a match to turn it into a miniature rocket you're missing out on a really great childhood experience. The one thing most of us didn't have as kids was access to a high-speed video camera, but thankfully the Slow Mo Guys do, and they filmed this tiny launch at 2500 FPS.
---
Everyone has a little bit of pyromania in them, it just depends on when it wants to come out. After watching this Brusspup video of 10 tricks to do with fire, I know exactly when I'm going to start playing with fire again: the next big power outage. I'm totally going to make fire tornadoes, rising water, candle seesaws and burning steel wool.
---
Briefly: Yesterday's giant fire in Williamsburg, Brooklyn, left a paper records warehouse in tatters. While the building is still smouldering away, the New York Fire Department has been showering it with water from all sides. The cold winter air combined with a cascade of fire hose water makes for an icy freeze that is certainly a sight to behold.
---