Video: Movies are already not real (and often ask you to suspend your disbelief) so when you see a character start dreaming in movies, well, you know things are about to get weird. Here's a supercut of those weird scenes from Dreamscience that features iconic dream sequences from movies like American Beauty, Inception, Eternal Sunshine and more.
---
The decline of Kodak as a powerhouse of photography is a story oft told. But what does it actually look like in the facilities that once churned out endless rolls of film for the masses? This New York Times video shows what has become of Eastman Kodak's business, and it might be a bit of a surprise.
---
The generous intelligence giver that is Tony Zhou of Every Frame a Painting is back again with another detailed look at the nuance of filmmaking. This time he focuses on master director Akira Kurosawa's use of movement in his films (Seven Samurai, Ran, etc.) and how it can tell a story within a story.
---
Film editor Jacob T. Swinney put together this interesting edit showing 55 movies side-by-side, putting each film's first scene right next to the final scene. Sometimes you get a story that comes completely full circle, sometimes you get a finished story with coherent imaging and other times you get something else.
---
Although Black Swan was directed by Darren Aronofsky and Birdman was helmed by Alejandro González Iñárritu, it's pretty easy to see similarities between the two Oscar-nominated (Birdman won the Oscar for Best Picture too) films. Miguel Branco noticed the similarities and created this video showing it off side by side.
---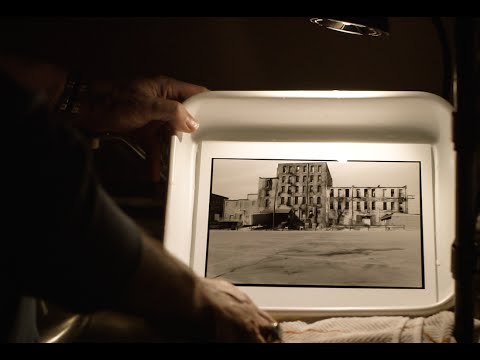 Editing a photo is as easy as clicking a mouse with the modern magic of Photoshop. But another type of magic dominated when the only option was a darkroom and enlarger. Some of us remember these days well, but for the young'uns out there, this Lynda.com demo shows just how photo editing went down in the film days.
---
When I think of the colours red and yellow together, I think of Big Macs and french fries and chicken nuggets. Yep, I think of McDonald's. But maybe I should think of Wes Anderson movies now. As you can see in this lovely supercut by Rishi Kaneria that shows Anderson's use of colour, red and yellow a lot in his films.
---