Loading page
If there's one thing that's keeping traditional analogue film still alive, it's lomography's relentless pursuit to keep the medium alive with unique cameras that always seem to bring a new approach to film photography. This time around it's introducing the Konstruktor: a $35 build-it-yourself plastic camera that gives photographers a crash course on how they're soul-stealing device really works.
---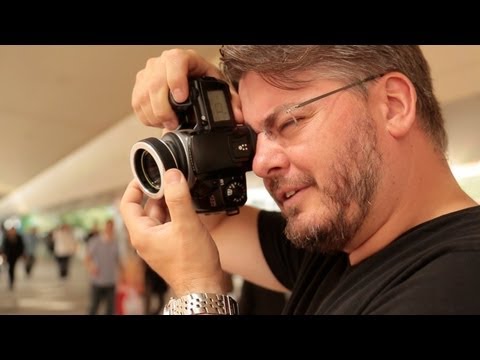 ---
As part of a final project for a photography class, two students at Kingston University in the UK swallowed 35mm film and let their internal organs do the heavy lifting for them. After "collecting" the slides in a dark room, they fixed the silver and scanned the film with an electron microscope. The result is quite lovely.
---
To celebrate the 200th birthday of the invention of the camera, photographer Dennis Manarchy built one of his own. It looks just like a classic film camera with a wooden frame, leatherette, and brass hardware but, oddly, I don't remember cameras normally being 35-feet long.
---
Polaroid might've ditched the instant film business but it doesn't mean they can't make digital equivalents. The Polaroid Z340 looks like a great digital compromise: classic body, digicam innards like 14 megapixels, flip-up LCD, etc. and ink-free prints.
---
Unfortunately, Samsung's lost camera prototypes that appeared on their website back in May were developed for "internal purposes" only, but one of their product managers has confirmed that the boxy model was a digital medium format camera.
---
Loading page