I never get sick of photos of the USAF Thunderbirds doing their thing because they make real life look way cooler than any sort of movie or video game or fake effects. This picture of four Thunderbirds doing the "Diamond Bottom Up Pass manoeuvre" is taken at such an angle that they don't even look like planes.
---
Pumping fuel never looked so good. Here's an awesome photo from Lockheed Martin showing four F-35s sipping fuel from a KC-130j tanker plane. It captures the entire view, from below and to the side to up front and up close. Seeing fighter jets refuel in the air will probably never get old to me, especially when it looks like this.
---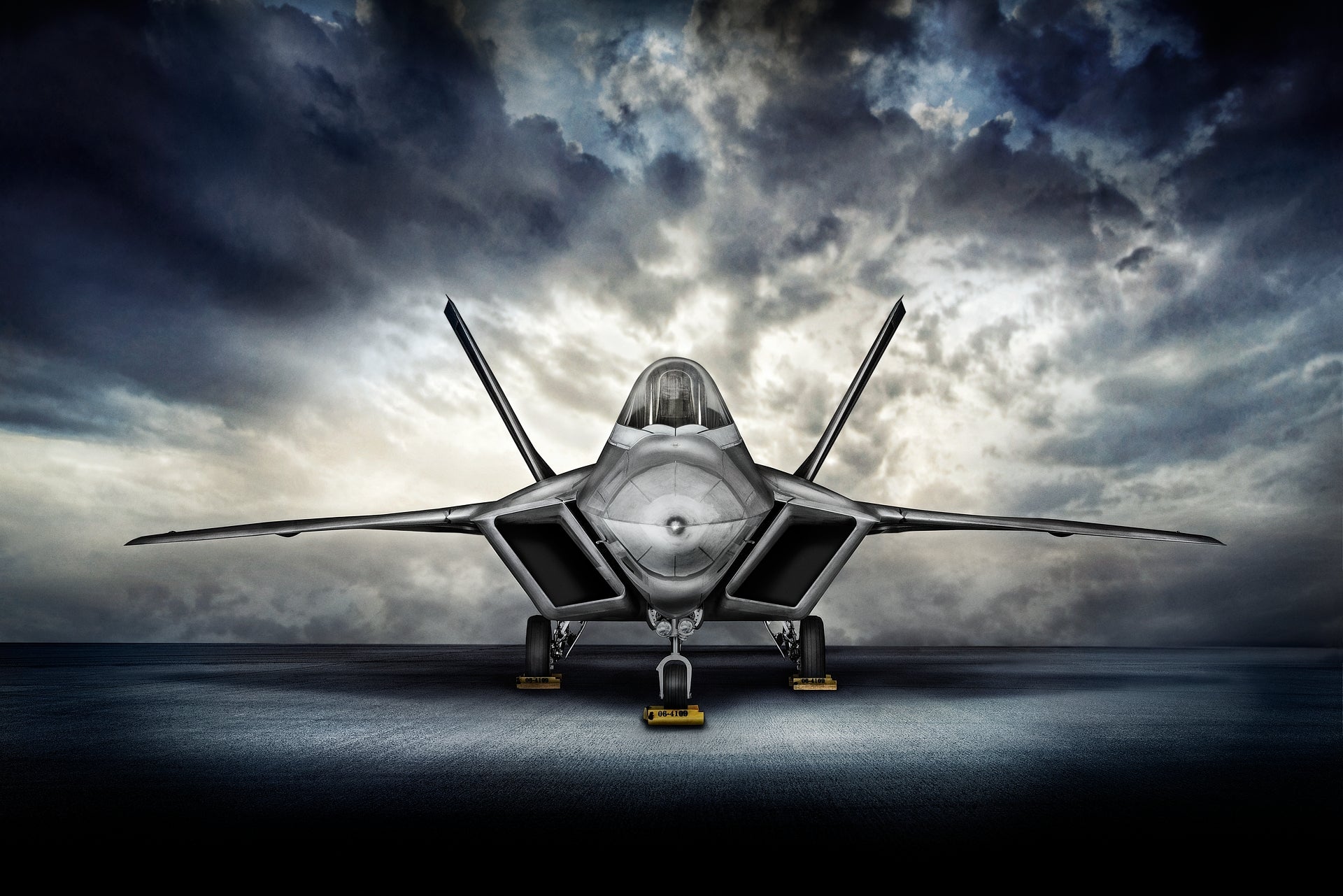 ---
The F-35 Lightning II is a comically expensive fighter jet with a host of problems but one thing you can't deny: it can sure look badass. Like badass in the being able to see a glimpse of the future today badass. Like badass as in this flying killer machine totally looks like it's from a sci-fi movie badass. Like badass, badass.
---
Video: The background: China's president Xi Jinping was visiting Pakistan, so Pakistan sent eight JF-17 Thunder fighter jets to escort China's presidential plane when it entered Pakistani air space in a nice diplomatic gesture. The cool: I just like seeing small little fighter jets trailing a big jet in a flying-V pattern.
---
Video: I can pretty much watch these fighter jets rip through the runway at night forever. I mean, what is more awesome than seeing city lights blur and afterburners shoot out fiery power? This footage comes from The Aviationist and includes all kind of fighter jets burning rubber at the Nellis Air Force Base near Las Vegas, Nevada.
---
What a perfect picture. The timing is perfect, the angle is perfect, the sky is perfect, the F-16 Fighting Falcons are perfect. I mean, the photo is so perfect that it almost doesn't feel real. Like they have been CGI'd to look like that. Or that they're toy models strung in the air. But, nope, they're real. And they're spectacular.
---
All these fighter jets and war planes and attack helicopters are on display at Russia's Central Air Force Museum, just outside of Moscow. They're advanced killing machines, and yet this drone footage makes them look so peaceful, resting and hibernating in the Russian winter snow. It's as if we've stumbled upon a paradise for planes.
---
Fighter jets and aircraft carriers and fighter jets taking off of aircraft carriers are some of our favourite things in the world for so many reasons. One of them is just how perfect each launch has to be. Just look at how the wheels of the jet reach the end of the aircraft carrier as the fighter jet achieves lift off.
---
Video: Damn, that thing really is stealth. This video shows how the B-2 stealth bomber refuels and rotates its fuel receptacle so that it can maintain its stealth. You see the receptacle in clear view when it's ready for fuel but after it's all filled up, it's gone and the whole plane is back to being undetected.
---