Last year, Australia dramatically boosted its order of the still-in-development, problem-prone F-35 stealth fighter. Now a new report says the jet's 25mm cannon won't be operational until 2019 at the earliest. Even more laughable is that it probably doesn't even need the gun to begin with.
---
If you're an aviation enthusiast, there's a lot of fun stuff to be found in Boeing's online store. But none are as unique — and some would say even historic — as this authentic de-commissioned ejector seat from an McDonnell F-4 Phantom II fighter jet, one of the US military's workhorses of the Vietnam War.
---
The primary technology that a military aircraft uses to lock and track an enemy aircraft is its onboard radar. Aircraft radars typically have two modes: search and track. In search mode, the radar sweeps a radio beam across the sky in a zig-zag pattern. When the radio beam is reflected by a target aircraft, an indication is shown on the radar display. In search mode, no single aircraft is being tracked, but the pilot can usually tell generally what a particular radar return is doing because with each successive sweep, the radar return moves slightly.
---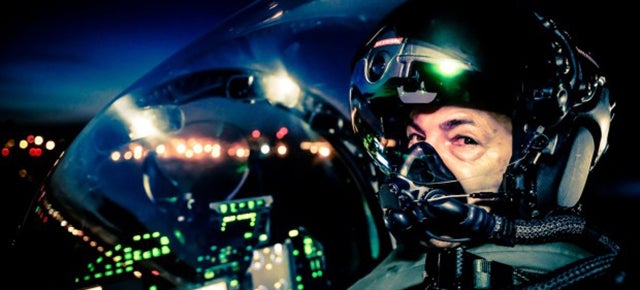 ---
For all the boring photography jobs out there — weddings, corporate, etc — Sergeant Larry Reid Jr did pretty well to avoid them all and land one of the most thrilling jobs imaginable. He is the photographer for the Air Force Thunderbirds. His job is to fly with the team and document their amazing flights.
--- ---