You may think you know a pair of pants when you buy 'em, but denim's true character isn't revealed until your trou are well-loved, worn-in, and sudsed up a few times. Rather than just fade out like most pairs on the market — booooring — Betabrand's new Gay Jeans (yup) have a technicolour surprise hiding underneath the regular indigo.
---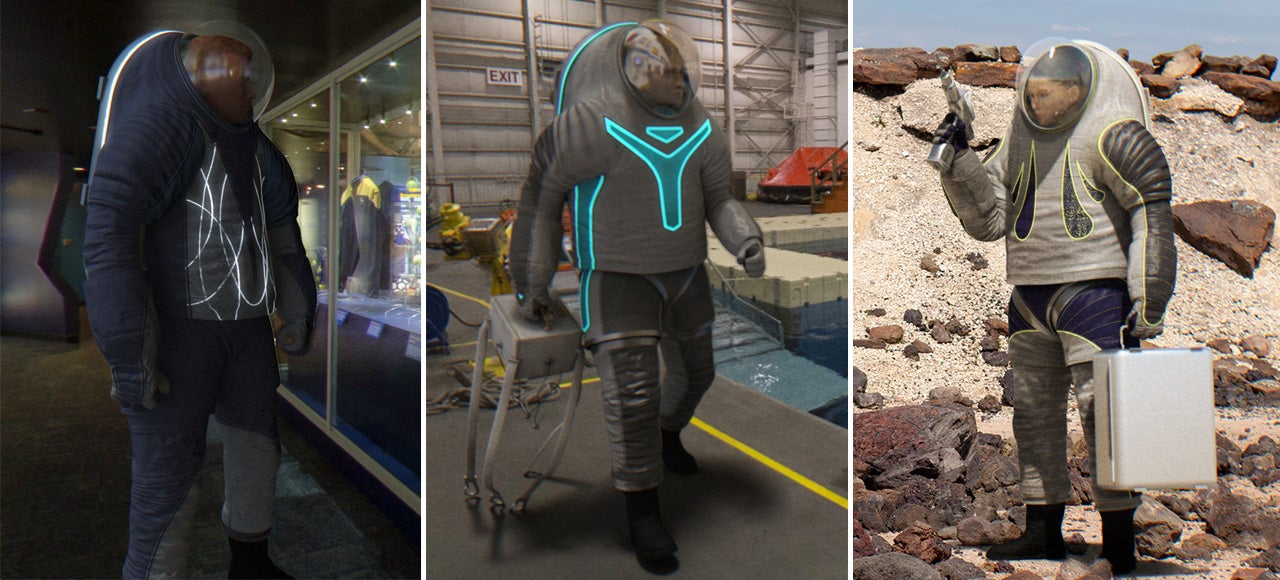 The Z-2 suit is the newest prototype in the Z-series, NASA's next-generation spacesuit platform. After creating the Z-1 prototype, the U.S. space agency wants you to get involved to the development process, because they have three quite different design concepts — and, some times, professionals need a little help.
---
Hadley Freeman over at The Guardian has declared that Back to the Future is this season's big fashion trend. Which makes complete sense, right? It's almost the year 2015 — the very year that Marty visits in the BTTF sequel — so bring on those Nike powerlaces and hoverboard-friendly sneakers! Or not.
---
The news that measles might be spreading through San Francisco's BART network not only triggered a warning from the transit authority itself, it is also a particularly alarming reminder that public transportation can be, well, disgusting. Winter's runny noses, summer's sweat, spring's sneezing allergies — it doesn't really matter the season. When you ride the bus or train, often the last thing you want to do is touch the straps or hang on. Could a new line of clothing help protect you from the germs?
---
In the years after World War II, most of Europe was devastated, both physically and financially. From this drab reality, one country began producing bright, technicolour textiles, including a print which bolstered its economy, created national pride, and ended up becoming one of the most beloved and recognisable patterns in the world.
---