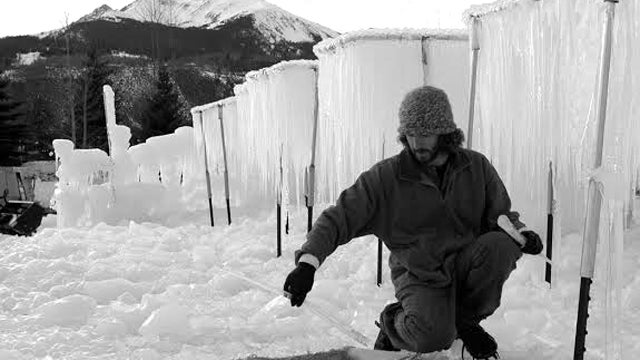 ---
Canadian orchards face an enviable problem: they're over-productive, resulting in heaps of apples, pears and cherries left to rot each season because it's simply too expensive to transport, store and process them. But that's where this mobile cider mill comes in.
---
In a factory that once made floppy disks, herbs are growing. Inside an old semiconductor factory, there's lettuce taking root. Oddly enough, electronics factories make great farms. And Toshiba, Sony and Panasonic are swapping industrial infrastructure for a business that's as old as civilisation itself.
---
Bad news, dudes. After unwelcome spring frost in decimated nearly a quarter of Turkey's hazelnut crop, there is real fear that we're now facing a Nutella shortage. That's because the production of Nutella consumes 25 per cent of the world's hazelnut crop. And naturally, less crop means less Nutella.
---
Before there was the cow, there was the auroch, a sinewy beast that roamed Eurasia by the millions. And over thousands of years, humans bred the creature into the millions of milk-and-steak-machines we have today. The last auroch, however, died in the 17th century. A group of scientists now want to bring back the auroch by selectively breeding modern cows — domestication, but in reverse.
---
Combines are a modern farming miracle, separating grain from chaff in a matter of seconds. But that chaff — often full of seeds from herbicide-resistant weeds — gets blown right back onto the field. Enter the clever Harrington Seed Destructor, which grinds the pesky and unwanted seeds into oblivion.
---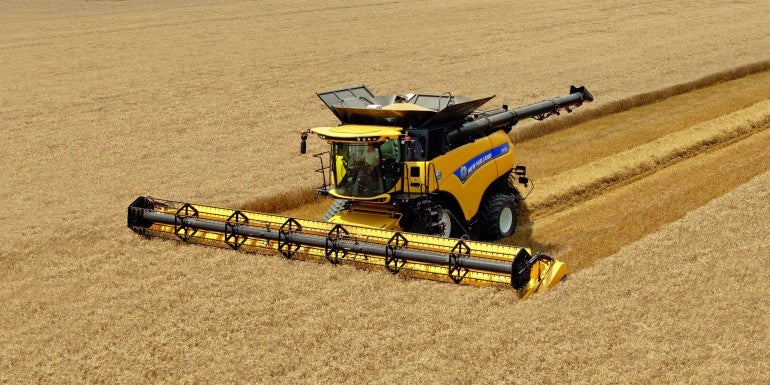 For untold centuries, humanity manually harvested and threshed our grains to separate the literal wheat from the chaff. The advent of combine harvesters — those that both harvest and thresh the grains in a single, automated process — however has vastly increased our ability to cultivate crops. And the new CR10.90 from New Holland does it better than anyone.
---
We've gotten a peek at some of the other structures being built for the food-themed Milan Expo 2015, from a smog-gobbling facade for Italy to a veggie-growing restaurant for France. Now here's the American pavilion, which is inspired by three signature food-related structures for the US: A barn, a boardwalk and — of course! — food trucks.
---
The bluefin tuna is a magnificent creature. A silvery torpedo, it grows as big as 453kg, swims as fast as cars, and survives the cold waters of the ocean, weirdly enough, as warm-blooded fish. Oh, it also happens to be pretty tasty as sushi. Thanks to our growing sushi appetites, the bluefin tuna seems likely to be obliterated off the face of the Earth unless we do something drastic — like stop eating it or, what the hell, use science to start spawning them in tanks on land.
---
It's getting increasingly difficult to feed humanity's seven billion-plus mouths, especially as climate change begins to wreak havoc on the world's staple crop supplies. While efforts are being made to find hardier alternatives, a research team from the University of Sydney has developed a tool to better manage the crops we've already got.
---