Weeds growing up through the cracks in airport tarmacs aren't just unsightly, they can create traction hazards for landing aircraft. But rather than rely on a squad of human herbicide applicators, one French airport is leaving the job to a single computerised spraying system. They call it "The Weedseeker".
---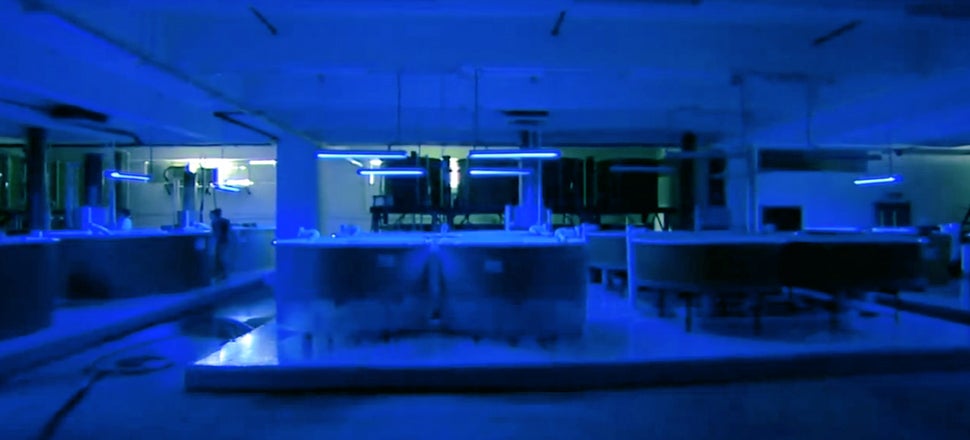 ---
A lime shortage is threatening the U.S. food and beverage industry, with some bars and restaurants jacking up drink prices, charging extra for a slice — or refusing to serve the citrus at all. But there's another reason to rethink that margarita: The pricey limes you're buying from Mexico might be supporting drug violence.
---
Last week, we wrote about a project in London that sounds straight up apocalyptic: A massive underground farm inside a 60-year-old bunker, originally built to protect Londoners from Nazi bombs. Now, we have video — and it's every bit as spooky as you'd think.
---
To grow mushrooms is to let things rot, so something's a lot of things are rotten in the US state of Pennsylvania. The Atlantic's deep dive into the dark side of truffles last week got us wondering about their more prosaic cousins: the portobellos and white buttons you find shrink-wrapped at the supermarket.
---
And, yes, we do mean "literally." But, before getting into the physics of it, let's take a minute to imagine what a maple syrup farm today looks like. Tall maples, snowy woods — pretty much an idyllic New England scene. A recent scientific discovery, however, means that forests of mature trees could be replaced by fields of dense saplings, much like the row crops of Big Ag. No longer would maple syrup be a product of the wild. No longer would it have to abide by the rhythms of nature.
---
Among the things I found mortifying about my parents when I was a teenager was their habit of leaving buckets of pee in the bathroom. Instead of flushing all that phosphorous- and nitrogen-rich urine down the toilet, they saved it for our backyard vegetable garden. Pee as fertiliser has since — contrary to everything my teenage self wanted to believe — become a hip idea among some eco-minded backyard farmers.
---