---
Greg White has shot some of the most remote and unusual places in the world. The UK photographer has published photo essays on Chernobyl, Svalbard, and even CERN. But for his latest project, he discovered an alien world within the ordinary confines of his home country: The labs where satellites are built.
---
A report from New York-based China Labor Watch has raised concerns over a new wave of worker abuse among Apple suppliers. While Cook and co attempt to shift some of their manufacturing load from Foxconn — which has drawn its own share of criticism for worker abuse — it seems it can't leave behind poor working conditions, reports the Wall Street Journal.
---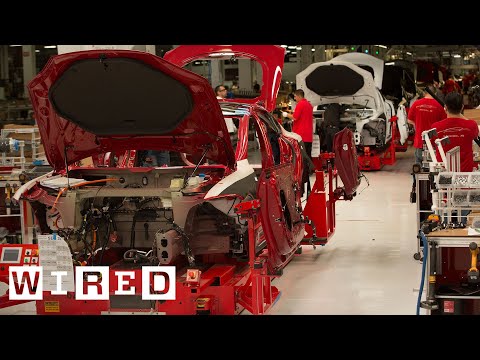 It can't be easy to build a car, but the factory where Teslas are born makes it looks like a piece of cake. The folks over at Wired took a look behind the scenes to watch rolls of aluminium transform into fully functional electric cars, and it's a sight to behold.
---
Sci-fi movies and TV shows have given us a glimpse of the future where robots will eventually set their sights on eradicating humans. It's just one possible outcome though. As this robot developed by Lands Work demonstrates, our inevitable artificial companions might actually be far gentler than we fear.
---
MakerBot is building an empire selling printers that make things — but have you ever wondered where the printers themselves are made? On June 7, the company opened a huge new factory to accommodate the booming demand for Replicators, and we got a first-hand look inside.
---
Workers' compensation is a fairly new thing, dating only back to the Labour Movement in the early 1900s. Before that, injuries on the job were usually treated with either indifference or cheap payoff — after all, the average factory worker was making mere cents a day, so half a year's pay was chump change for large companies.
---