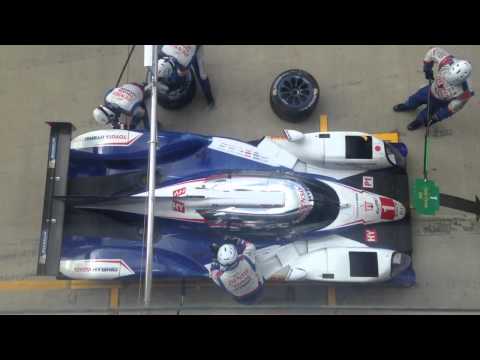 F1 Racing is like driving jets on the ground. NASCAR is like racing monster cars in sheet metal around an oval. Indy Car are powerful beasts themselves. Each type of racing has their own unique demands and needs. Here is a video that shows the difference between pit stops in F1 Racing, NASCAR, Indy Car, Formula E and WEC.
---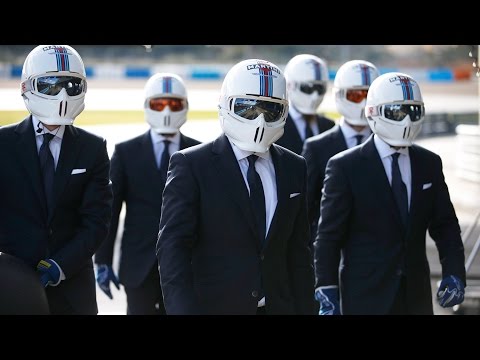 Video: Completely silly and self serving but also completely dripping in cool. Hackett Martini Racing teamed up with men's suit maker Hackett to outfit their pit crew in stylish suits as they go about their pit stop in glorious slow motion. Remember, these stops only last a few seconds but when you look like stormtrooper in suits, that kind of cool stretches a little bit longer.
---
The Formula 1 safety car might become a thing of the past, with the recent testing of a new speed governing system in drivers' cockpits at today's Grand Prix at the Circuit Of The Americas in Austin, Texas. The system, which forces drivers to cut more than a third of their speed to meet pre-determined lap times, can be switched on in the case of an on-track incident.
---
Video: For a second, you think hey maybe the motorcycle has a chance in this Top Gear bit since it screams to a lead but then the land-based jet machine insanity known as an F1 race car steps it up and the other two are fighting not to get lapped by the closest thing we have to a teleportation device on Earth.
---
Sometimes it's easy to forget that racing F1 cars is pretty much insanity. The ridiculous speeds, the punishing G-forces and not to mention the beasts of a machine they call cars. But when you look at a F1 car under thermal vision, you'll never forget how scary it is: they're driving fire-breathing monsters.
---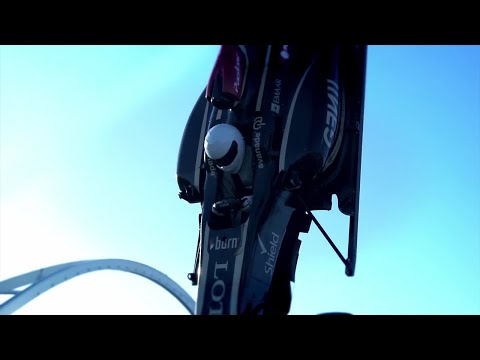 Here's video from Top Gear showing the Stig making a 300 foot bungee jump while strapped inside a F1 car. It's exhilarating and completely nuts but must have been so ridiculously fun to do. Sometimes, just bungee jumping or just driving an F1 car isn't enough. You gotta do both at the same time.
---
Having lived in St Kilda for a couple of years, I'm not exactly the biggest fan of the Grand Prix — the crappier the engines sound, the better in my books. If you do adore cars going around quickly in circles, however, you'll be pleased to hear that the Victorian Government has secured the race until 2020.
---
After six hours of deliberations before an appeals court, poor Red Bull team racer Daniel Ricciardo is still disqualified from the Melbourne Grand Prix after the court upheld the FIA's decision following a breach of the fuel flow rules for the new F1 season.
---
A lot of people are not happy with the sound of the new engines in this year's Formula One. As a result of extensive rule changes, the 2014 F1 cars are much quieter than last year's models, with none of that ear-splitting high-pitched scream that made 2013 and earlier cars so appealing. And now, a competitor is putting them to shame.
---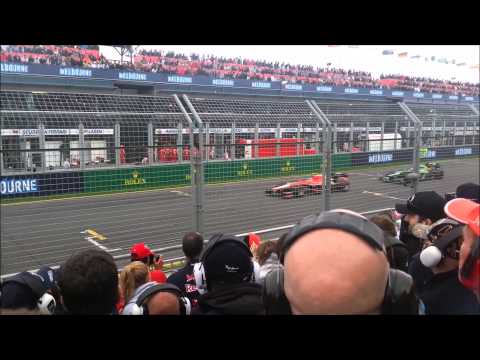 I know that not having the same F1 noise as we did last year is a bit upsetting, but did it have to come to this? Organisers of the Australian Grand Prix are reportedly threatening the Formula One management with legal action after the crap noise coming out of the new 6-cylinder engines disappointed spectators who turned up to Melbourne to hear it.
---