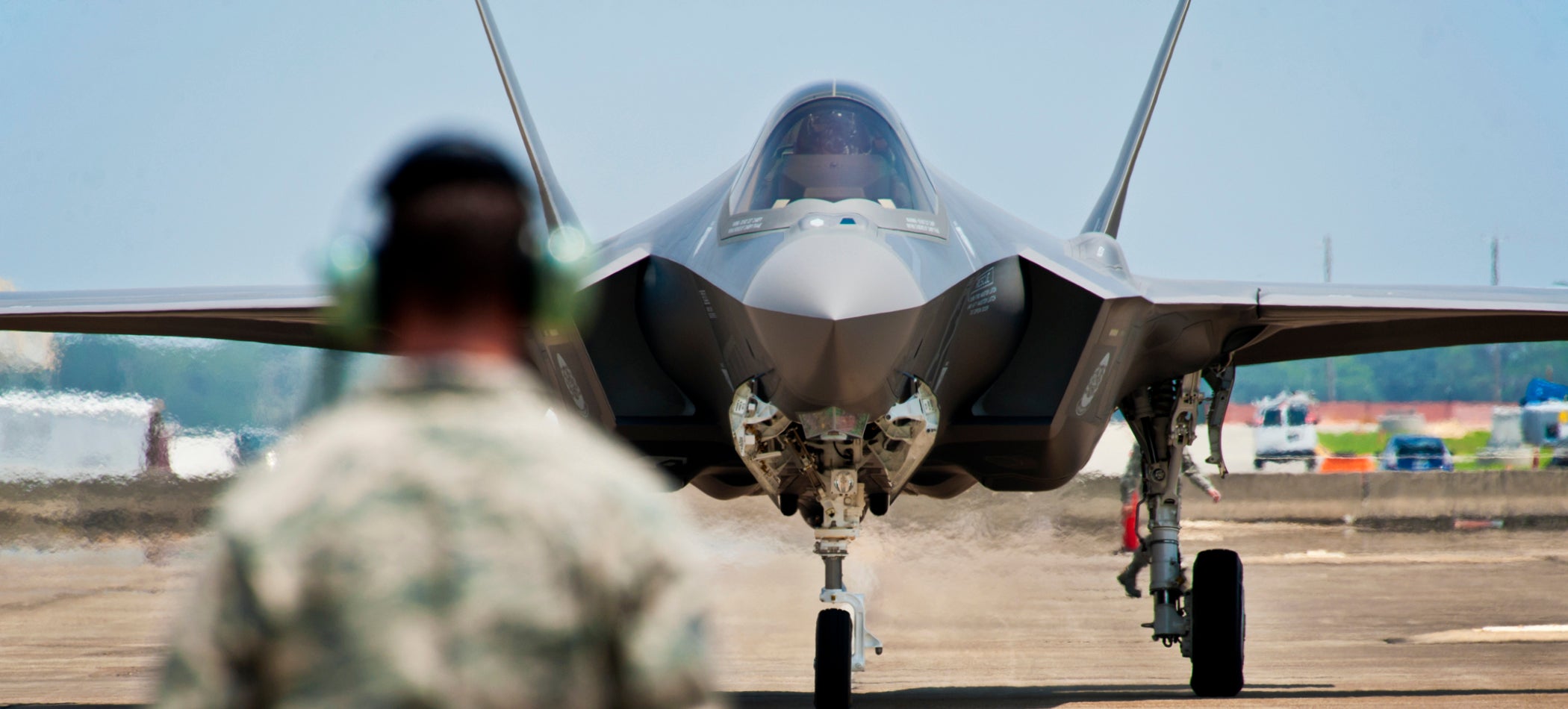 Military officials from both the US and UK have been forced to ground each and every F-35 in their fleets so that their engines can be inspected — following another fire last week. By our count, this will be the eighth time the entire fleet has had to be been grounded — although it's hard to keep accurate tallies given it happens practically all the time.
---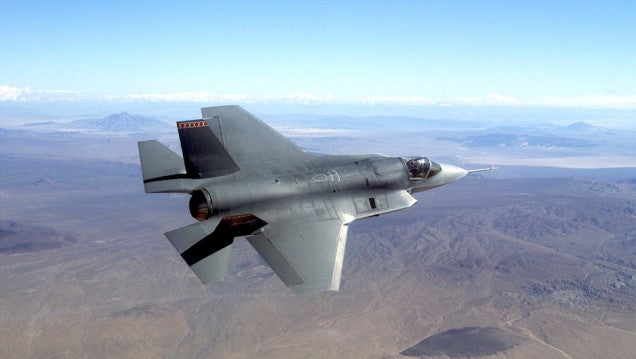 ---
According to several reports, Prime Minister Tony Abbott will today formally announce that Australia will buy 58 more F-35 Joint Strike fighters — bringing the planned F-35 fleet to 72 aircraft in total. The first Lockheed Martin F-35 Lightning II is slated for delivery in 2018 ahead of RAAF operation in 2020. But as technically advanced as the stealthy 5th-gen F-35 is, the program has also had its fair share of ups and downs. Let's take a brief look…
---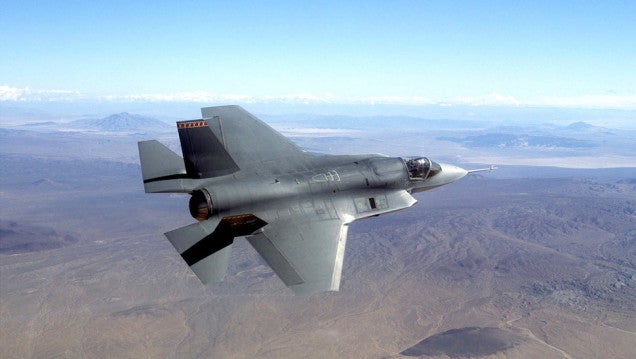 A United States Government report reveals that the F-35 will be delayed yet again. This time, the problem is stalled software development. It's just the latest in a long line of delays and problems. Australia's F-35 order, for at least 14 jets, is looking more and more like throwing money into the wind.
---
Even if they are primarily just cheap knockoffs, China's rapidly growing fleet of next-gen aircraft are poised to seriously challenge American air superiority in the coming years. To prevent that, argues Chief of US Air Force Air Command Command Gen. Michael Hostage, the US will need plenty of fifth-generation fighters of its own — no matter the cost.
---
Unlike commercial airliners, modern military aircraft are subjected to ever-changing flying conditions — from high-thrust takeoffs to flying at altitude to combat manoeuvres. So why are they outfitted with engines that perform optimally in only one of those flight envelopes? For the next iteration of the F-35 Lightning II, Pratt and Whitney is developing an engine that performs at its best no matter what's required of it.
---
It's not news that the Pentagon's fated F-35 program is riddled with dilemmas. For more than a decade, it's bumped into roadblock after roadblock. When the planes aren't grounded, they're forbidden to fly in bad weather, combat missions or at night. Vanity Fair just published a lengthy look at just how bad a mess it is.
---