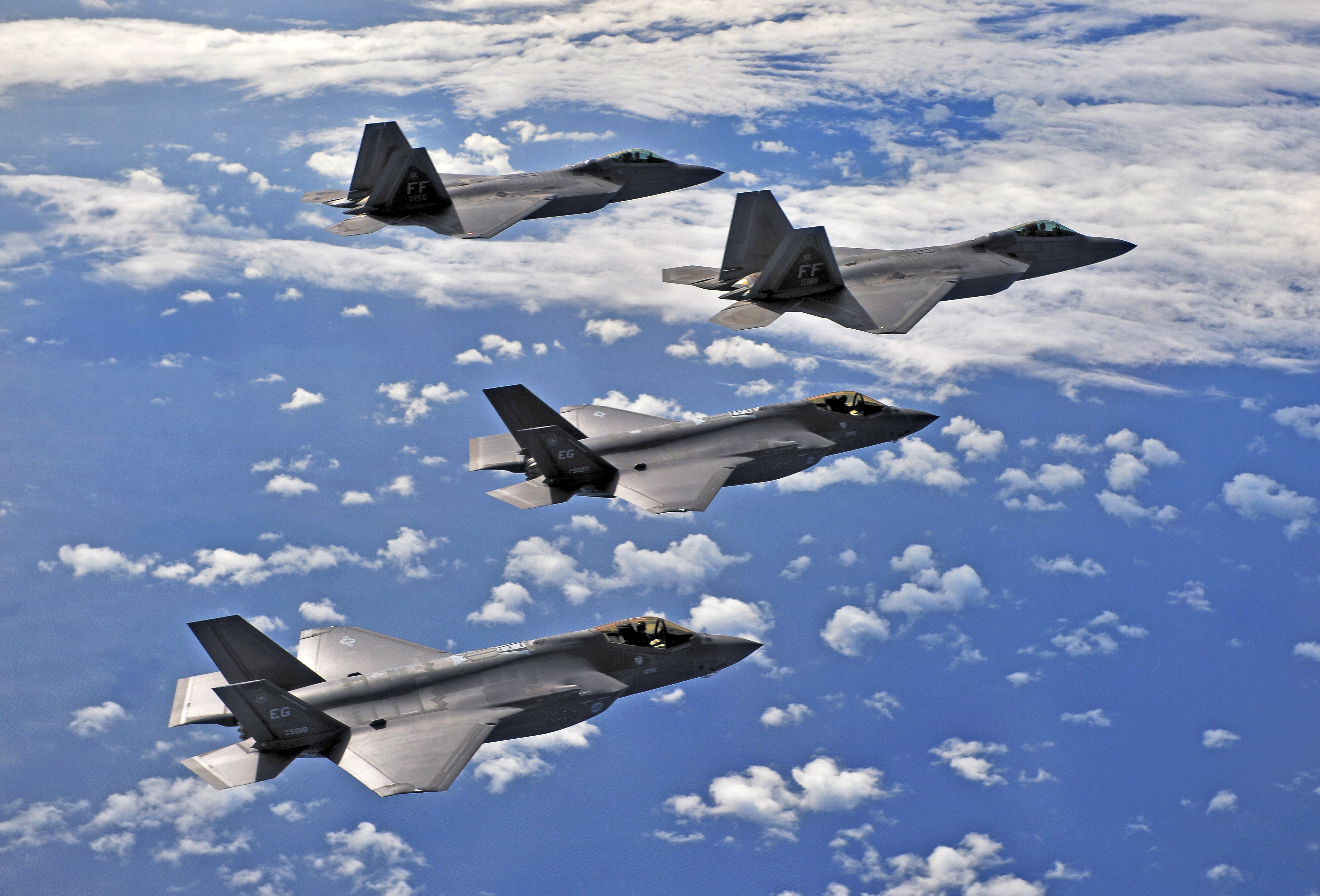 Behold the F-22 Raptor (top two) and F-35 Lightning II (bottom two) flying together for the first time in history. Arguably the two most technologically advanced military jets in the world, the Lt. Col. Matt Renbarger — commander of the 58th Fighter Squadron — says they mix together like peanut butter and jelly.
---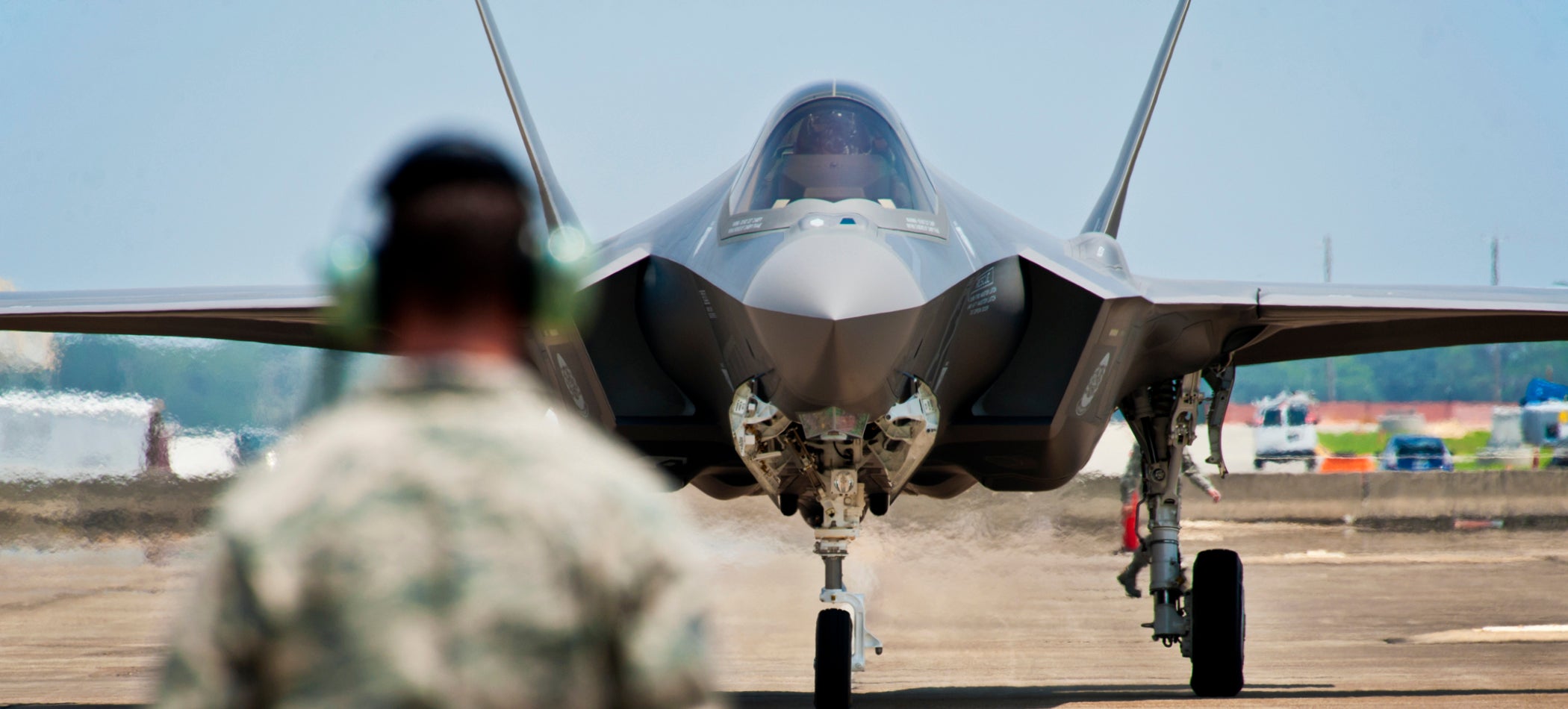 Military officials from both the US and UK have been forced to ground each and every F-35 in their fleets so that their engines can be inspected — following another fire last week. By our count, this will be the eighth time the entire fleet has had to be been grounded — although it's hard to keep accurate tallies given it happens practically all the time.
---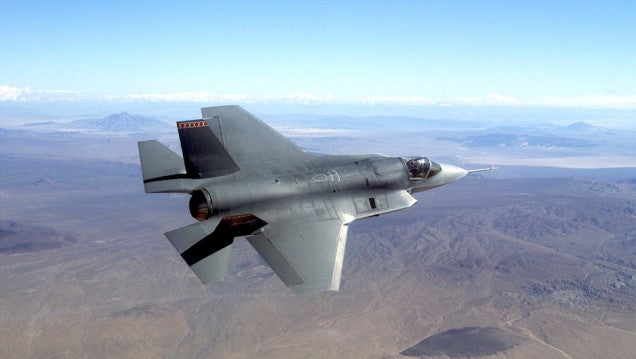 ---
According to several reports, Prime Minister Tony Abbott will today formally announce that Australia will buy 58 more F-35 Joint Strike fighters — bringing the planned F-35 fleet to 72 aircraft in total. The first Lockheed Martin F-35 Lightning II is slated for delivery in 2018 ahead of RAAF operation in 2020. But as technically advanced as the stealthy 5th-gen F-35 is, the program has also had its fair share of ups and downs. Let's take a brief look…
---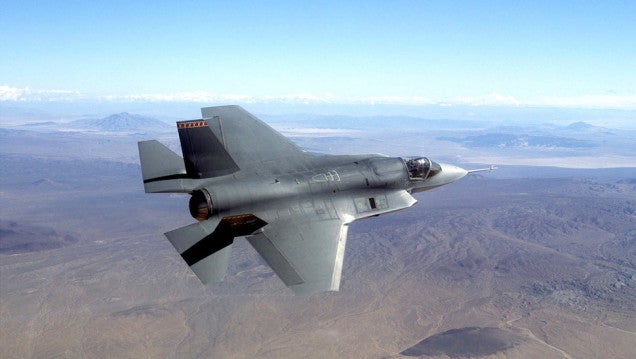 A United States Government report reveals that the F-35 will be delayed yet again. This time, the problem is stalled software development. It's just the latest in a long line of delays and problems. Australia's F-35 order, for at least 14 jets, is looking more and more like throwing money into the wind.
---