Continuing his fantastic series of macro shots of the eyes of animals, here is Suren Manvelyan's Animal Eyes 3. The close up shots of the fish and reptiles and other animals in this series look positively alien when seen up close. I thought they were artist's rendering of deep space planets from a sci-fi movie.
---
Our sun is spherical, so why is it that other stars look… star-shaped in the night sky? Actually, it's all down to the quirks of light and your (imperfect) eyes.
---

---
Light is an incredibly powerful force. Sure, it helps us see and gives us fast internet, but medical researchers keep stumbling upon new positive side effects. A team of Belgian scientists, for instance, just discovered how a 10-minute blast of orange light increases brain activity related to cognition and alertness.
---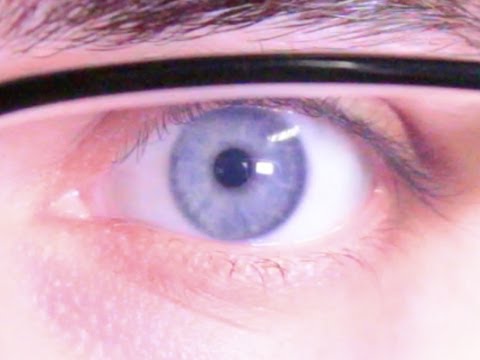 The new iPhone camera is eight megapixels. Meanwhile, Canon is reportedly testing a new DSLR with 75 megapixels. But how many megapixels is the human eye? That is, how many megapixels would an image the size of your field of vision need to be to look normal?
---
Your eyes can paint colours onto blank objects. I swear! Just stare at the red dot in the optical illusion above for 10 seconds and you'll see the black and white cityscape be transformed into a brand new colourful world. Each building will have its own nuanced colour. Magic!
---