---
Is there a better way to ring in November than watching a controlled explosion? Sure there is, if said explosion was captured by a Phantom Flex high-speed camera at 2500 fps. The Slow Mo Guys are back and after playing around with a couple of grenades (please don't try that at home) they set their sites — or viewfinder — on their largest explosion yet.
---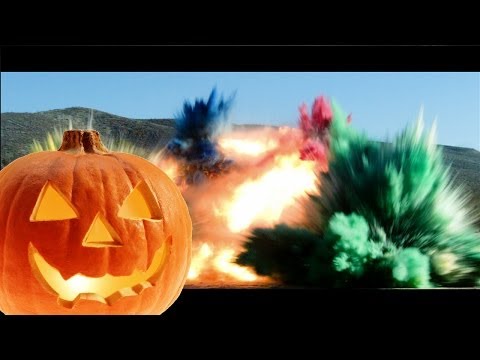 What do you call the Halloween equivalent of being a Christmas Grinch? Because whatever it is, that's what I am now. Gone are the happy days of trick or treating and dressing up in clever costumes and getting the brain blitzed to an unrecognisable shade of matter and carving intricate pumpkins and so on, instead all I want to do is blow up pumpkins like our friends at Rated RR.
---
There are few better sentences than one that includes the words "giant", "bubbles", "exploding" and "slow motion". Well, there's one thing better: a video that fits that sentence.
---
Because: reasons. We've seen your typical, sterile, tiny-screwdriver-filled teardown of Nvidia's Shield that showed there's actually a lot crammed in there. But Nvidia decided to do a teardown of its own that's just a little…rougher.
---
Now I wish I had the genius and brass ones to think of this at a party.
---