Loading page
Would you just look at him? Sprung to life out of a Pixar movie, the ghostly little fella pictured above was discovered last month by Deep Discoverer, the deep-diving robot that travels with NOAA's Okeanos Explorer. Spotted 4290m beneath the surface, it's the deepest observation of a so-called incirrate octopus ever, and it might be a new species.
---
On January 24th, 1986, Voyager 2 swept past our system's seventh planet, Uranus, on its way out of the solar system. It was the first and last time we visited the gas giant, and we found it's one of the stranger locations in our solar system.
---
Two robotic submersibles, or ROVs, have just plunged into the warm waters off the coast of Hawaii and are plunging 2100 meters to the sea floor to explore. And it's happening right now, live. You can watch the squid swim by and visit this remote region that's never been explored by humans.
---
The launch of the $US100 million Breakthrough Initiative project to Search for Extraterrestrial Intelligence (SETI) has been supported by many leading scientists including Stephen Hawking and astronomer royal Martin Rees. But there is no evidence — and few convincing theories — to suggest that intelligent, communicative aliens actually exist. So are listening projects really the best way to search for extraterrestrial life?
---
There's nothing like gazing upon the Rockies or looking out into a sunkissed desert to remind you that nature is beautiful — or that you're a puny speck of carbon aimlessly drifting through the universe. Now, there's a Kickstarted drone specially-designed to help capture those landscapes.
---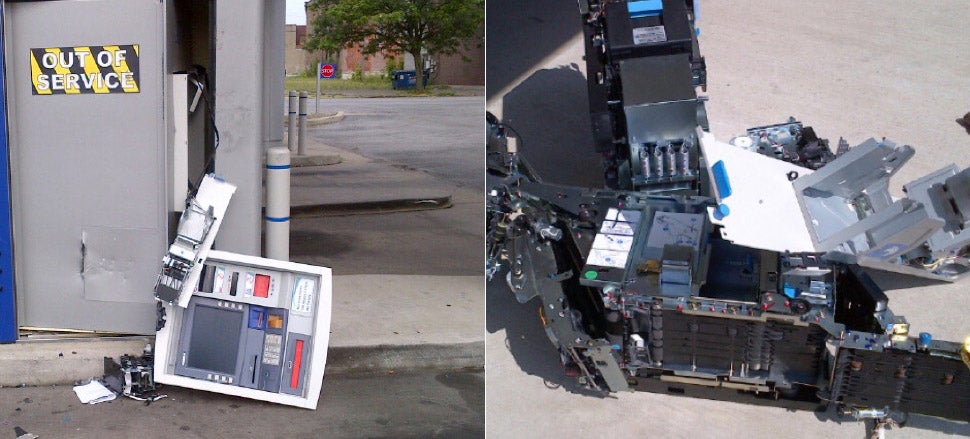 ATM skimmers become ever-more advanced, but old habits die hard for some criminals. This is what happens when crooks take the idea of ATM hacking a little too literally.
---
A team of researchers from the Georgia Institute of Technology has built a new needle-like robot that can descend through ice-fields to explore the sea floor beneath — and this footage from Antarctica is the first footage it's returned.
---
Loading page