Polar explorers Ben Saunders and Tarka L'Herpiniere of the Scott Expedition have successfully reached the South Pole — on foot. When Gizmodo last saw Saunders, it was in New York City walking us through the expedition's high-tech gear and looking ahead to where he and L'Herpiniere might be before the New Year. Just in time, they've reached the southernmost point on our planet.
---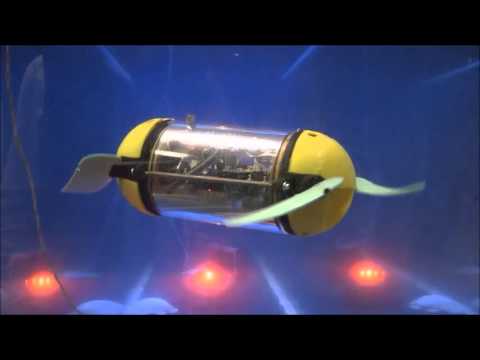 Thanks to millions and millions of years of evolution, sea turtles work. They work well. They can swim stealthily around the ocean, sliding between chunks of coral if necessary. That in mind, it's no wonder the sea creatures are the inspiration for the latest underwater robots.
---
If you've ever wanted to visit the extreme environments used as offworld training landscapes for future astronauts — where bleak, windswept and often highly remote locations act as surrogates for the surfaces of other planets — a new guidebook will help you find them. Assembled for the European Space Agency by scientists at the Open University, The Catalogue of Planetary Analogues is now available for download.
---
Endurance athlete, polar explorer and motivational speaker Ben Saunders is on his way to Antarctica. Recreating Robert Scott's heroic but ultimately doomed "Terra Nova" expedition from 1910-1912, Saunders has launched his own Scott Expedition to reach the South Pole on foot — and, more importantly, to walk back to the coast alive. If successful, this will make him and his co-traveller, Tarka L'Herpiniere, the first human beings ever to have done so.
---
Space may be the final frontier of exploration, but there's plenty of Earth left unmapped too — from the giant canyon recently discovered beneath Greenland to American waters that have been left largely unexplored. But that's quickly changing, thanks in part to Bob Ballard's latest project.
---
---
---
James Cameron has long been a filmmaker who embraced the latest technologies, but his newest toy, the Deepsea Challenger, is a submarine that's capable of diving to the deepest part of the ocean, also known as the Challenger Deep.
---
I think it's a genuine pity that the space race isn't so much a race any more as it is a kind of shambling gait mostly around the planet. Whatever happened to that urge to boldly go into the furthest reaches of space? It turns out, I've got an ally in that way of thinking: Optimus Prime himself.
---
If you've ever wondered what it's like to climb to the top of the Brooklyn Bridge at night, explore the sewers of Las Vegas, infiltrate a privately owned 80-story building in Chicago, or sprint through New York's subway, this video gives you a pretty comprehensive taster.
---