Video: To promote the upcoming Blu-ray release of Star Trek: The Next Generation season 7, Uproxx have got their hands on the gag reel. All I can say is, it's not long enough. Highlights include Captain Jean-Luc Picard showing his foul-mouthed side, Johnathan Frakes chasing people down the hallway, and oh just go watch it already. It's worth the minute of your life.
---
Saving shows that networks stupidly cancelled has been kind of a thing for the new wave of content creators, like Yahoo famously taking the reins of Community. In a slightly different twist, Netflix has snapped up a mid-season replacement from NBC, starring Ellie Kemper and created by Tina Fey.
---
---
Video: After spending my entire week wrestling with the Kafka double-whammy of healthcare and taxes, I feel like I'm about to drown in paperwork. But no matter how bad the from-filling gets, The Pentagon Wars is living (and hilarious) proof that things can always get worse.
---
Every game show the world over has its fair share of entertaining contestants and hosts. These days, anything considered too risqué is edited out, but the odd amusing moment still manages to make it in from time to time. This was more the case in years gone by and Australia was by no means immune, as this video shows.
---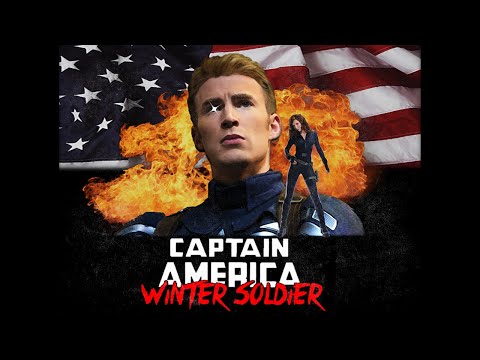 Video: Occasionally, fan-made trailer mashups will come along that make you want to watch the full (but sadly non-existent) movie. This flawless VHS trailer for Captain America: The Winter Soldier captures everything you might dimly remember an '80s trailer to be, and will also make you realise that maybe full HD isn't everything.
---
Casimir Pulaski is a big deal in the Midwest. In Chicago, the Polish-nobleman-turned-Revolutionary-War-hero's birthday is still widely celebrated; he has parks, streets, and schools named after him, and Obama made him an honorary citizen in 2009. His name has also been commemorated in song on more than one occasion — most recently by the Chicago-born Andrew Bird.
---
Tech deals so good they're scary: 15% off Canon cameras, up to 20% off Samsung TVs and 15% off Asus Notebooks over $500! That brings the Asus Transformer Book T100 hybrid laptop/tablet down to just $479! Dicksmith.com.au also exclusively has the new Pebble Steel smartwatch up for grabs at just $229. Here's what you need to know.
---