Here's an essential clue to discover the identity of the Yellow King: "My mamma said: dog face to the banana patch." The rest is all in this video.
---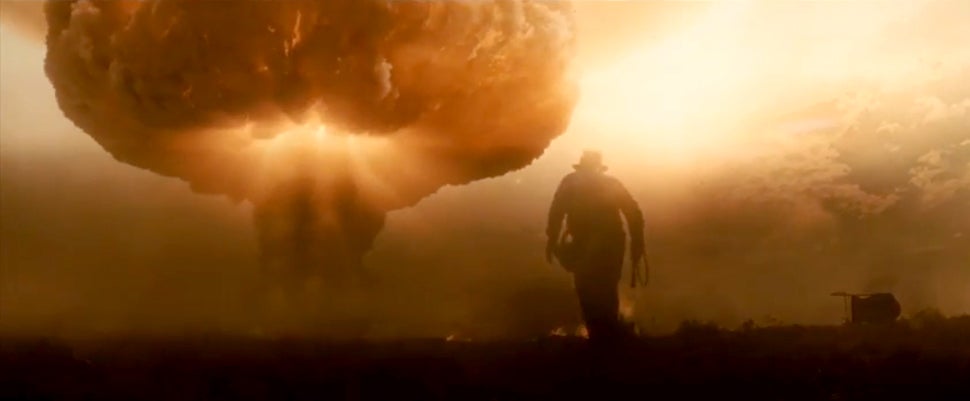 I think we can all agree that Indiana Jones and The Kingdom Of The Crystal Skull is the very worst of the Indy movies, but I don't recall it being as bad as this Everything wrong with… episode shows.
---
Black Angel is a 1979 short film that was put together for the sole purpose of preceding The Empire Strikes Back in cinemas, back when it was still a thing cinemas did. Its relationship with penultimate movie in the Star Wars franchise (chronologically, at least) is nearly zilch, except for the fact that it used an editing technique that found its way into Lucas' somewhat more famous work.
---
It wasn't exactly Battlestar Galactica, but Farscape did scratch a certain sci-fi itch — a goofy one to be sure, but an itch nonetheless. It's been a while since we last saw the likes of John Crichton and Aeryn Sun grace our screens and some would debate their time has come and gone, but it looks like they could be set to return, with news that a movie script is in the works.
---
David Lynch's interpretation of Frank Herbert's Dune was far from the greatest science fiction movie ever developed. An opportunity missed, really. What makes it even sadder is that director Alejandro Jodorowsky headed an earlier attempt to transplant the novel's words to the silver screen and boy, you won't believe what (and who) was going to be in that unproduced epic.
---
---
To be fair, if you put together every second of any movie in one image, that image would almost always look like the skin and scales of dinosaurs but I swear my mind is making me believe it even more for Jurassic Park. It also kind of looks like a Magic Eye picture and I half expect T-Rex to pop out and chase after me.
---
This moving commercial about Bell's whisky does more in two minutes than most movies do in two hours. Give it a try. I went in expecting nothing — I mean, it's a commercial! — and walked away gently holding my heart. It's definitely better than any commercial that aired during the Super Bowl and probably more heartwarming than some Oscar movies.
---
If one were to compile a massive list of all the firsts in cinematic history — a Guinness Book of movie milestones, if you will — I'm not sure the title of "First use of recorded farts" would find itself floating among the top-billed achievements. But it'd probably be there, somewhere, and next to it would be Mel Brooks' comedy Blazing Saddles.
---
---