Good Kill is the latest high tech parable from director Andrew Niccol, best known for sci-fi flicks GATTACA and In Time. Set in 2010, it deals with "actual events" in the lives of drone pilots flying assassination missions over Afghanistan. The movie is uneven, but it will give you a look at drone warfare that's unlike anything you've seen.
---
Video: Spoiler alert, I guess? Lorenzo Antico made this montage of the dramatic final scenes of 33 different movies. You should recognise a lot of them, as his selection seems to veer toward recent films like Birdman and Her, along with classics like Rocky and others. I almost feel like I watched the entire movie when I see the last shot of it.
---
This is the work of a Grand Maester. Joeltronics made this very useful graph that shows which episode of Game of Thrones the TV show corresponds to which chapter and which book in the A Song of Ice and Fire books (aka the Game of Thrones books). That way you know what's been shown when and what's been omitted in the story. Warning, potential spoilers!
---
It's hard to believe we're getting a new Mad Max film after three decades — one made by creator George Miller no less. The franchise is one of the most enduring accomplishments of Australian film, yet despite its popularity, how much do we really know about how it was made? Well, after this video you'll almost be an expert.
---
We can all agree Red Dwarf became a different beast once writer Rob Grant left after Series VI, but I don't believe anyone begrudged the show's extremely belated returns in 2009 and 2012 on UKTV's Dave, written solo by the franchise's other head, Doug Naylor. And next year and the year after, we'll be getting even more of the boys from the Dwarf, with the channel commissioning two new seasons.
---
Movies of TV shows sound like a good idea, but they don't always pan out. If handled improperly, they can easily feel like two episodes strung together, rather than a cohesive, blockbusting whole. Sony and the BBC are keen to give the latter's flagship franchise, Doctor Who, the silver screen treatment, however, the creative forces behind the show are not so eager.
---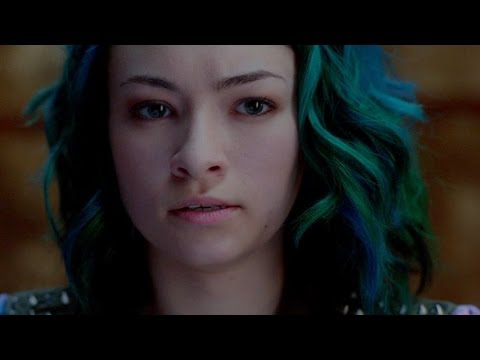 It'll be a long time before we get another Stargate TV show — if ever — but that hasn't stopped a few of the people behind the long-lived series from trying their hand at another sci-fi franchise. Paul Mullie and Joseph Mallozzi, former writers/producers, are gearing up for the debut of "Dark Matter", a new show that'll air on Syfy mid-June.
---