Movies of TV shows sound like a good idea, but they don't always pan out. If handled improperly, they can easily feel like two episodes strung together, rather than a cohesive, blockbusting whole. Sony and the BBC are keen to give the latter's flagship franchise, Doctor Who, the silver screen treatment, however, the creative forces behind the show are not so eager.
---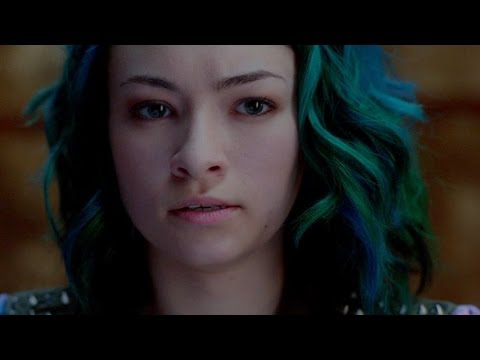 It'll be a long time before we get another Stargate TV show — if ever — but that hasn't stopped a few of the people behind the long-lived series from trying their hand at another sci-fi franchise. Paul Mullie and Joseph Mallozzi, former writers/producers, are gearing up for the debut of "Dark Matter", a new show that'll air on Syfy mid-June.
---
Game of Thrones is one of the best shows on TV but sometimes the plot twists, sudden deaths and cruel storylines can make it hurt to watch. You never know when you're going to fall in love with a character and then see their head get chopped off or smashed in. This hilarious animation of Game of Thrones gets rid of all that sadness and replaces them with things we all want to happen instead.
---
Game of Thrones might be HBO's hottest property and it has author George R R Martin to thank (as well as an amazing crew and ensemble cast). It appears the cable network is keen to get more out of Martin beyond his fantasy works, with reports suggesting the writer is cooking up a science fiction series for it.
---
Orchestras and game music go together very, very, very well. Heck, it's always a thrill to hear our favourite tunes given a fresh aural twist. So what happens when you combine the Melbourne-based comedy trio Tripod, which has highly respectable musical and gaming chops, with the Melbourne Symphony Orchestra? Happiness is what.
---
Video: Though I understand its problems, I still enjoyed the visual ride that was Interstellar. Still, the best thing about the movie might have been the TARS and CASE moving monolith robot machines. Here's a behind the scenes clip that shows how the practical effects of TARS and CASE were made and how they were controlled and moved and given life by puppeteers.
---
We got our first glimpse of Terminator Genisys last year. It was certainly flashy, with the requisite special effects (and Arnie appearance), but wasn't that impressive on the dialogue and plot fronts. Today Paramount has released more footage and… well, my opinion has changed much.
---
We caught a brief glimpse of Ex Machina last year, the android-flavoured film set for a local release next month and now we have an equally-long, second opportunity of exposure in the form of a fresh trailer. If you're into strangely attractive robots, this one's for you.
---