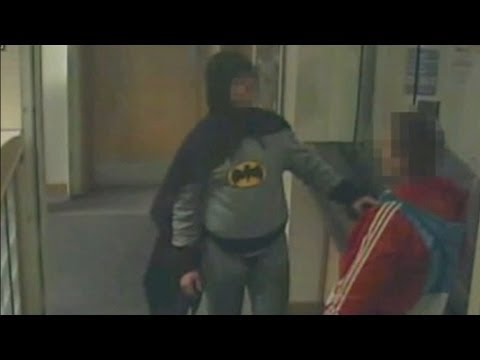 British Police have released a statement this week with words in it they probably never thought would be strung together in any official capacity. They have confirmed overnight that a vigilante dressed as Batman brought a man wanted for burglary into the police station before disappearing into the night. Best of all? It was all caught on tape.
---
Australia is lucky enough to have three 4G-enabled carriers live in market right now, but in the UK, 4G infrastructure is lacking. Our English-counterparts over at Giz UK have been brought on board by local carrier O2 to help test the London 4G network, so how does it compare to Australia's offerings?
---
Sure, high speed printers can spew out the WSJ's full daily circulation in five hours but where's the soul in that? Where's the craftsmanship? To see the magic of traditional book-making in action, check out Birth of a Book.
---
A cable company in the UK had a bit of a snafu with a super strict censoring system in its TV guide over the weekend. They were asterisking Alfred Hitchcock, Charles Dickens, the soccer team Arsenal, the movie Hancock and any other name or title that had a penis or butt related word in it.
---