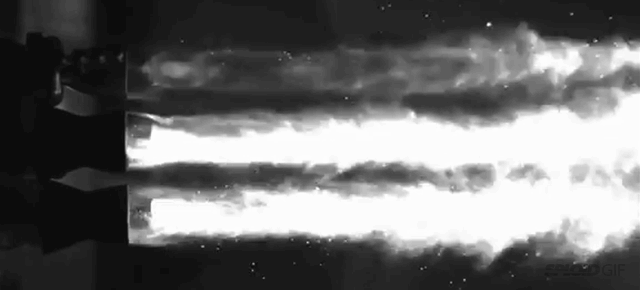 ---
We owe this unit of engine power measurement to Scottish engineer James Watt. In the early 1780s, after making a vastly superior steam engine to the then classic Newcomen steam engine, Watt was looking for a way to market his invention, advertising the fact that his engine used about 75 per cent less fuel than a similarly powered Newcomen, among many other improvements.
---
Threaded fasteners haven't changed drastically since they were invented ages ago. But now, General Motors has put RFID tags in the bolts used on engine assembly lines, turning simple hardware into tracking devices that make sure everything gets assembled properly. That bolt's got a (2kb) brain!
---
Turbines are huge, intricate, beautiful machines. And if you drop something inside of them, they double as musical instruments. But as YouTuber AgentJayZ demonstrates, the delightful xylophone sound that makes is actually horrible.
---
---
Unlike commercial airliners, modern military aircraft are subjected to ever-changing flying conditions — from high-thrust takeoffs to flying at altitude to combat manoeuvres. So why are they outfitted with engines that perform optimally in only one of those flight envelopes? For the next iteration of the F-35 Lightning II, Pratt and Whitney is developing an engine that performs at its best no matter what's required of it.
---
The FIA's decided to get with the program of fuel efficiency and is forcing every F1 team to swap their beastly and incredibly-high-revving 2.4L V8s for smaller 1.6L V6s with turbos. On the face of it, that's better for our normal-car tech development, but what it means is they're going to end up sounding a bit crap. Like vacuum-cleaner whiny. Rubbish.
---
Boeing's 787 Dreamliner and Airbus' A380 are both competing to replace an ageing fleet of 747s that have served passengers for more than 40 years. But what's to be done with all those jumbo jets once they're been replaced? MotoArt has the answer, at least when it comes to the 747's gigantic engines: a stylish conference table that looks suitable for a meeting of the world's most evil supervillains.
---