Beautiful arches, like the art deco skeletal system of a lost urban era, can be found throughout New York City, from Grand Central Terminal to bars and restaurants. Created with tiles by the Spanish father-and-son duo, Rafael Guastavino and his junior namesake, these structures were also marvels of artistic engineering, combining intricate brickwork with functional arrays of vaults and pillars, all leading to a kind of Mediterranean dreamworld of colonnades "hidden in plain sight," as a new exhibition suggests, around the city.
---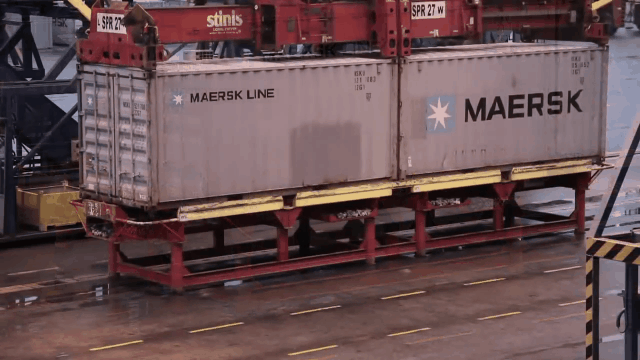 Have you ever heard of a twistlock? Unless you're a stevedore, probably not. Yet this little mechanism is what makes it possible to stack shipping containers onto cargo ships larger than city blocks — enabling a global trade network that brought most of your belongings to your doorstep. And we have a relatively little-known mechanical engineer to thank for it.
---
---
---
Middle America's decorative water towers — not those nasty things in New York — hold a special place in the annals of Americana history. They serve as both a public utility and as a community's spiritual centrepiece — like a Midwestern totem pole, highlighting and reflecting the local cultural identity.
---
Being shot into space puts spacecraft under extreme stress — but did you know that the sound of the rocket launch can damage a craft? Inside the Large European Acoustic Facility, engineers recreate the incredible noise of a launch to make sure satellites can survive it. According to the ESA, "no human could survive" the sound.
---