In recent years, taking a simpler approach to science and engineering has paid off handsomely in certain fields. It's part of the reason there are now rovers exploring Mars, and many feel it will be the easiest way to make robots more commonplace. After all, what could be a simpler way to build an automaton than with stickers and tape?
---
Cheap, reliable, and strong, the rubber band is one of the world's most ubiquitous products. It holds papers together, prevents long hair from falling in a face, acts as a reminder around a wrist, is a playful weapon in a pinch, and provides a way to easily castrating baby male livestock… While rubber itself has been around for centuries, rubber bands were only officially patented less than two centuries ago. Here now is a brief history of the humble, yet incredibly useful, rubber band.
---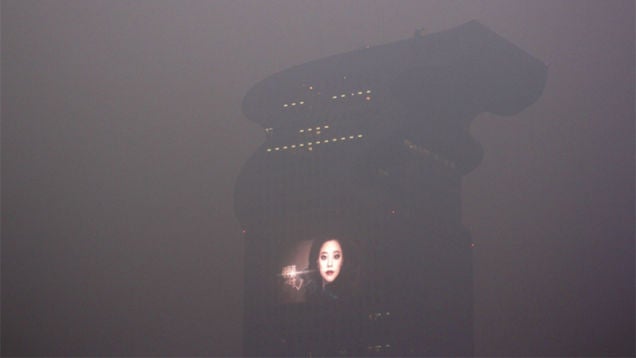 The worst smog of the year so far swept into Beijing this week, coating the city in a grainy, deep grey murk on par with what the city endured in 2013, pictured above (though you'll see it's popping up again today). China is trying, hard, to get its air quality problem under control, and is considering some seriously wacky ways to do it. Unfortunately, the only one that will work is also the most difficult.
---
Data centres are boring. They have to be; these are spaces of control, consistency, security. You wouldn't expect to find much creativity inside the plain facades of these highly-regulated structures — much less hacked-together experiments involving robotic Blu-ray storage systems and thousands of Mac Minis.
---
Touchscreens are everywhere these days, and even though you've probably heard people mumble about the relative benefits of capacitive screens compared to resistive ones, you might not actually know how they work. This video explains.
---
When it's hot out, buildings have a hard time staying cool: bombarded with ambient heat and generating yet more inside, their air conditioning systems have to work hard to keep temperatures down. Now, a new super-thin coating developed at Stanford could be applied to buildings to help them cool themselves more effectively.
---