Here we go again. Just a few days after a former FBI agent argued that the new iOS 8 encryption would cause somebody to die, a US Department of Justice boss upped the ante. At a meeting on October 1, Deputy Attorney General James Cole told a room full of Apple executives that iPhone encryption would cause a child to die. A child!
---
Recently, Verizon was caught tampering with its customer's web requests to inject a tracking super-cookie. Another network-tampering threat to user safety has come to light from other providers: email encryption downgrade attacks.
---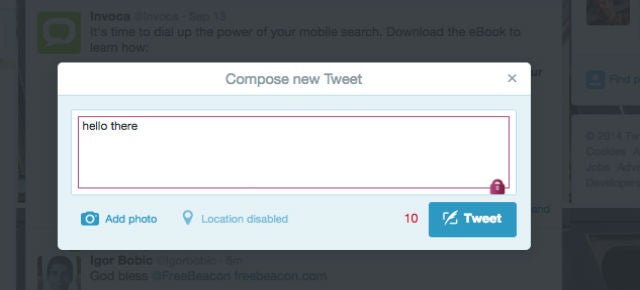 If you want to make sure you're sending a secure message, there's a whole slew of privacy-minded services that include encryption these days. But sometimes you just want to send something on Facebook without feeling like you're a prime candidate for digital eavesdropping. That's where ShadowCrypt comes in.
---
Since Apple first announced three weeks ago that it was expanding the scope of what types of data would be encrypted on devices running iOS 8, law enforcement has been ablaze with indignation. When Google followed suit and announced that Android L would also come with encryption on by default, it only added fuel to the fire.
---
Today in cops getting angry about the new encryption on smartphones features FBI Director James Comey, who is "very concerned" about the matter. He's so concerned that the FBI's had conversations with Apple and Google about how they're marketing the devices. And Comey wants the world to know that he's upset.
---
On Tuesday morning, The Washington Post published an opinion piece by Ronald T. Hosko, a former assistant director at the FBI, about how Apple's new encryption techniques would have led to the death of a victim in a case he oversaw. Turns out he was totally wrong. The newspaper just issued a correction.
---