Is there a difference between "Yep" and "Yep :)" when you chat online? Seems like an odd quibble to focus on during the biggest drug trial of the decade, but it's not trivial. The meaning of internet-speak cuts to the heart of the Silk Road trial.
---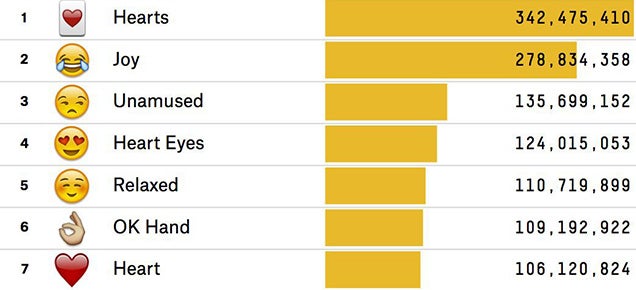 ---
What's made out of of solid oak, a foot in diameter and weighs about 6kg? One of Nick Offerman's handcrafted wooden emojis is what. Never has there been a more lasting way to tell someone that you're sticking your tongue out at them.
---
Look at the text message conversation between any two people in the 12 to late 20s age range and there's a pretty decent chance you'll get a deluge of brightly coloured cartoon icons that, just a few years ago, would have seemed entirely nonsensical. Now they can tell entire tales. Yes, Emojis have taken over, and rather than fight it, Emojify offers you just one more way to incorporate the language replacement into your life — gilding your very own photos in emoji gold.
---