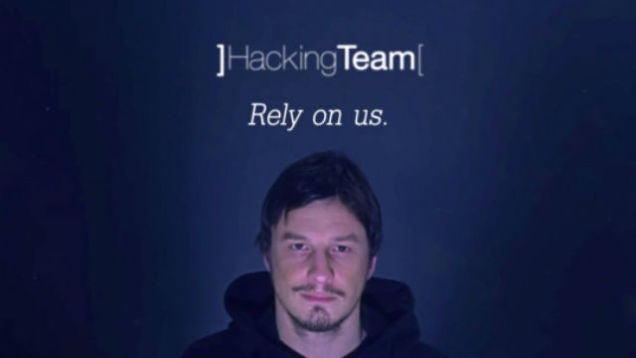 Want dirt on one of the dirtiest tech companies ever? WikiLeaks published a searchable database of over a million leaked emails from Hacking Team, the nefarious Italian spyware company that was massively hacked this week.
---
This evening, the State Department released another trove of Hillary Clinton's emails from her time as secretary of state. Among the gems being uncovered is this terse exchange, a wonderful insight into trying to use a fax machine in the modern age. Anyone who's tech-supported their parents over email can definitely relate.
---
Since the State Department's taking its time making public information public, The New York Times just released about a third of Hillary Clinton's private, Benghazi-related emails. Read up because it's transparency America's been denied — plus it's just fun to read politicians' private correspondence.
---
I have to write a lot of emails. A lot of emails. And each and every one is like a holiday to hell. If you're anything like me, you know exactly why that is, but this video from Domics sums it up so perfectly it makes me want to die and never write another email again.
---
Something really weird is happening to iCloud emails. It turns out, Apple is straight up deleting emails sent from iCloud email accounts that have the phrase "barely legal teen" in them. Like, if you sent out an email that included that phrase in the body of the message, it would never be sent to the person. Huh?
---