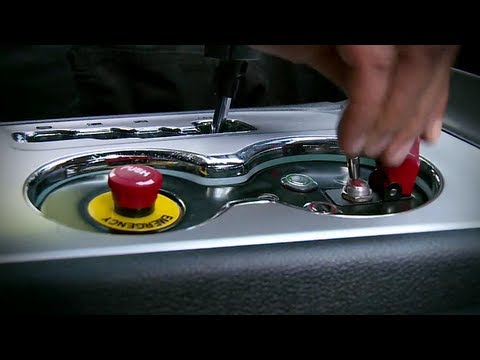 In an attempt to thwart and discourage the use of cars and other vehicles in suicide bombing attacks, NATO has been funding the development of a compact electromagnetic jammer that can safely cause an engine to cut out before a bomber reaches their target.
---
In the future we may no longer need knives in the kitchen, at least not food prep knives. That is the idea behind the "Innnovative Laser Device for Cutting of Foodstuff" — entered by a Russian design student into this year's James Dyson Award competition for problem-solving inventions.
---
---
Sometimes it's the unseen that's the most terrifying. In the case of RFID we think there's plenty to dread, but never actually looked at those scary, scary waves. Thankfully someone at the Oslo School of Architecture and Design did.
---
Bill Gates may love his Ford Focus, but he's got plans to improve on age-old combustion, applying—along with Nathan Myhrvold and others from the Intellectual Ventures gang—to patent a smart engine with electromagnetic pistons.
---