Loading page
Video: These days, magnetorheological dampers are nothing special; they're used in Mercedes and Porsche and other cars alongside more traditional air- and coil-based suspension systems, offering adjustable suspension damping and spring rates at the push of a button. But in the 1980s, electromagnetic suspension was weird, and new, and one of the world's best known audio companies had a crack at it.
---
This is going to be so cool. The US Navy commissioned an electromagnetic launcher for testing on the USS Gerald R. Ford aircraft carrier and the system will be much more efficient and smoother in launching planes in the future. It's the first time things have been shot off the ship without the old steam catapult system.
---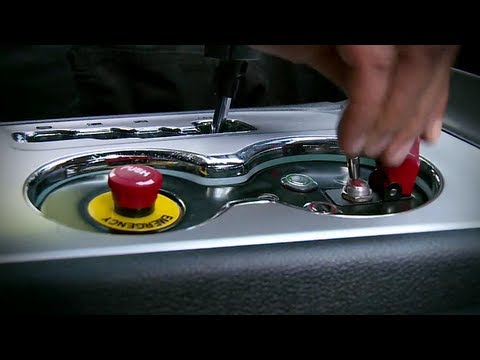 In an attempt to thwart and discourage the use of cars and other vehicles in suicide bombing attacks, NATO has been funding the development of a compact electromagnetic jammer that can safely cause an engine to cut out before a bomber reaches their target.
---
In the future we may no longer need knives in the kitchen, at least not food prep knives. That is the idea behind the "Innnovative Laser Device for Cutting of Foodstuff" — entered by a Russian design student into this year's James Dyson Award competition for problem-solving inventions.
---
---
Sometimes it's the unseen that's the most terrifying. In the case of RFID we think there's plenty to dread, but never actually looked at those scary, scary waves. Thankfully someone at the Oslo School of Architecture and Design did.
---
Bill Gates may love his Ford Focus, but he's got plans to improve on age-old combustion, applying—along with Nathan Myhrvold and others from the Intellectual Ventures gang—to patent a smart engine with electromagnetic pistons.
---
Loading page