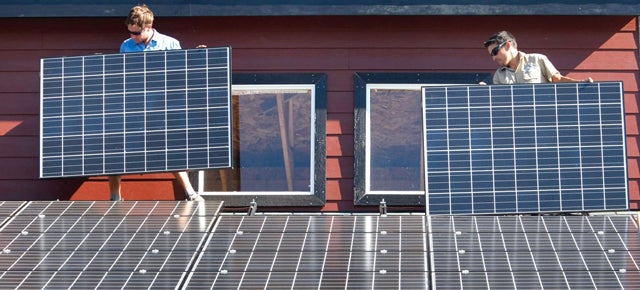 ---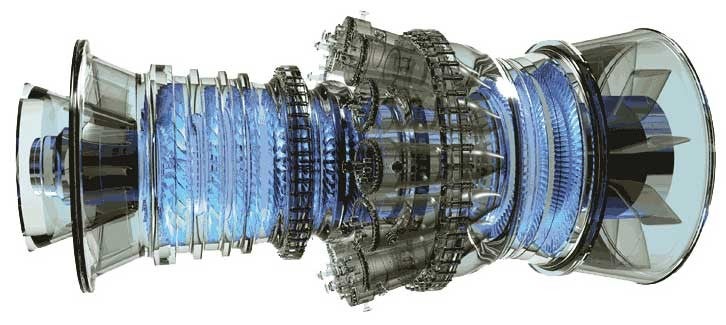 If you thought the GE90 aircraft engine was a masterpiece of modern engineering, just get a load of this beauty. General Electric's 9HA is the most advanced and efficient gas turbine available today and though it may not be able to lift a 787 off the ground, this potent electricity producer can easily power a mid-size metropolis.
---
As far as car accessories go, we have to admit this one looks pretty silly. But the Samsung scientists who made it could also be onto something. The flapping tongues inside are actually coated with gold, and when they rub up against a smooth plate, electricity is created through something called the triboelectric effect. It could be a whole new way to harness wind energy.
---
What if the sweat produced by your body could power your gadgets? And what if the connection between the two could be made by a temporary tattoo, the more you sweat, the more power the tattoo generates? That's exactly what researchers at UC San Diego have developed — and one day, it could power your wearables.
---
As twilight faded over Pasadena on September 9, 1894, an artificial sun flickered to life for the first time. High above town in the San Gabriel Mountains stood a wonder of the new electric age: a 60-inch General Electric searchlight, by many accounts the largest in the world. This massive projector first dazzled audiences at the 1893 Chicago World's Fair. Now it would perform its nightly spectacle in the mountains above Los Angeles.
---
A $500 million, four year smart electricity grid pilot project in Sydney and Newcastle CBDs has paid off, with the final analysis showing that smart grid monitoring and control could save Australian consumers a total of $28 billion over 20 years. A national smart grid would enable a gamut of services like real-time consumption monitoring that could help Australians lower their energy bills.
---