Loading page
Tesla just dropped more info on its upcoming Model 3 electric car — y'know, the one we can all afford. It, along with Tesla's current cars, are now being built with the hardware to make full self-driving autonomy possible.
---
As is fast becoming tradition for the Californian start-up electric car manufacturer, Tesla's latest incremental battery upgrade option for the Model S and Model X further improves the existing cars' range and acceleration — now to frankly ridiculous levels. The Tesla Model S P100D's new 100kWh battery pack, says Tesla, makes it the fastest accelerating production car… in the world. Well, the fastest car that you can buy right now, at least.
---
Moving to electrical cars will only be feasible if they can go the daily distance, and luckily they usually can. A team of researchers looked at people's driving habits in a variety of cities, crunched the numbers and found that nine out of ten driving days could be completely powered by an overnight charge of a currently available electric car.
---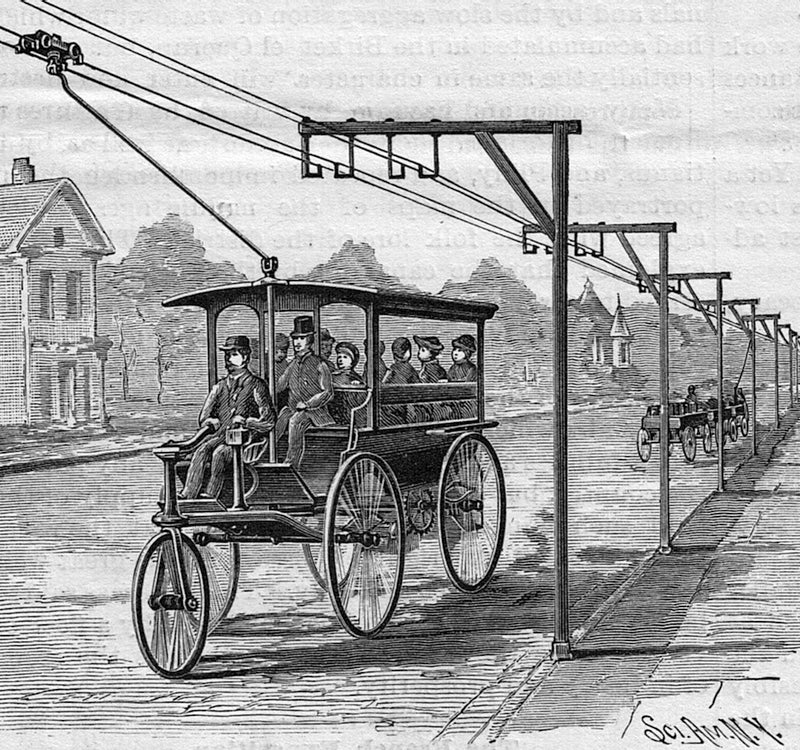 This "electric carriage" which appeared in the 27 July 1889 issue of Scientific American was way ahead of its time. How ahead of its time was it? South Dakota wasn't even a state yet. The article that went along with it noted that the patent for this ingenious contraption was granted to one Mr Harvey D. Dibble of Rapid City, Dakota Territory.
---
Tesla CEO Elon Musk has unveiled a new master plan for his company in a blog post titled "Master plan, Part Deux."
---
In Australia, Tesla's four-door, all-electric Model S luxury sedan starts at a hair over $100,000. The dual-motor all-wheel-drive version is $7500 more, coming in at a $108,300 sticker price before on-road costs like the Luxury Car Tax. The newer, larger, even more technology-packed Model X has just had its starting Australian price announced, and it's only a few thousand dollars more expensive. The starting price of the Model X in Australia will be $111,900, only 3 per cent more expensive than the equivalent-spec Model S.
---
---
Tesla continues to dominate when it comes to long-range electric vehicles. But that may not be the case for long. A slew of automakers have plans to roll electric vehicles with a range of 200 miles or more by 2020. And many of these upcoming vehicles are high-end, luxury vehicles, making them direct competitors with Tesla's Model S.
---
Tesla's newest, largest and first retail-only store in Australia has just opened to the public. Ahead of the store's unveiling, Gizmodo took a look at the electric car maker's premiere location in Australia, which occupies a prime position in Sydney's Martin Place, next door to Apple, with thousands of well-heeled pedestrians passing every day.
---
Nissan's next-generation Leaf all-electric hatchback could be capable of driving well over 500km on a single charge, if indications on a recent concept car shown at the Tokyo Motor Show and an interview with Nissan's electric vehicle boss are any evidence. The IDS concept's battery is as twice as large as the current Leaf's 30kWh setup, and could push the small car to a range beating even the majority of current Tesla vehicles on Aussie roads.
---
Loading page