Loading page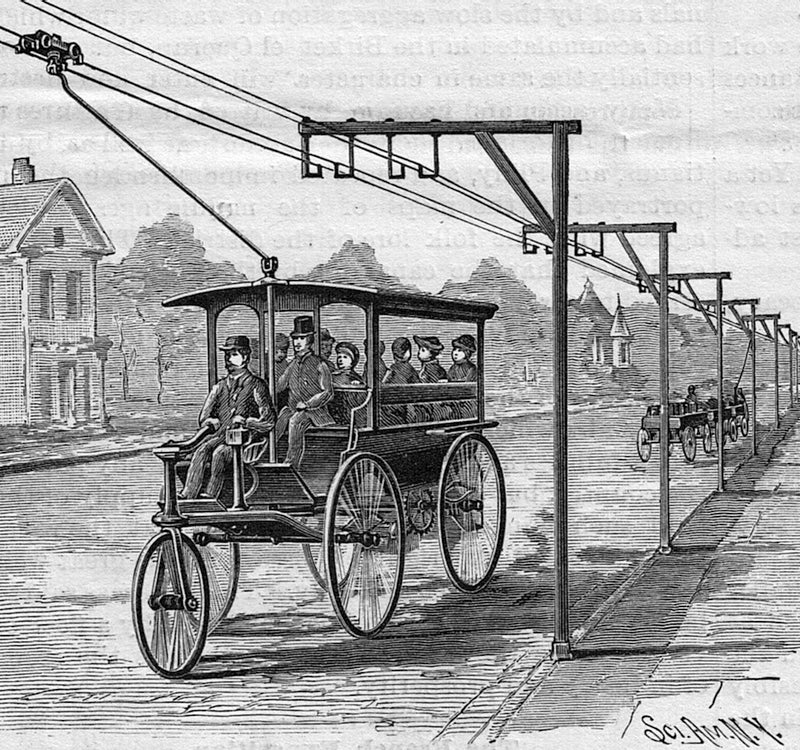 This "electric carriage" which appeared in the 27 July 1889 issue of Scientific American was way ahead of its time. How ahead of its time was it? South Dakota wasn't even a state yet. The article that went along with it noted that the patent for this ingenious contraption was granted to one Mr Harvey D. Dibble of Rapid City, Dakota Territory.
---
Tesla CEO Elon Musk has unveiled a new master plan for his company in a blog post titled "Master plan, Part Deux."
---
In Australia, Tesla's four-door, all-electric Model S luxury sedan starts at a hair over $100,000. The dual-motor all-wheel-drive version is $7500 more, coming in at a $108,300 sticker price before on-road costs like the Luxury Car Tax. The newer, larger, even more technology-packed Model X has just had its starting Australian price announced, and it's only a few thousand dollars more expensive. The starting price of the Model X in Australia will be $111,900, only 3 per cent more expensive than the equivalent-spec Model S.
---
---
Tesla continues to dominate when it comes to long-range electric vehicles. But that may not be the case for long. A slew of automakers have plans to roll electric vehicles with a range of 200 miles or more by 2020. And many of these upcoming vehicles are high-end, luxury vehicles, making them direct competitors with Tesla's Model S.
---
Tesla's newest, largest and first retail-only store in Australia has just opened to the public. Ahead of the store's unveiling, Gizmodo took a look at the electric car maker's premiere location in Australia, which occupies a prime position in Sydney's Martin Place, next door to Apple, with thousands of well-heeled pedestrians passing every day.
---
Nissan's next-generation Leaf all-electric hatchback could be capable of driving well over 500km on a single charge, if indications on a recent concept car shown at the Tokyo Motor Show and an interview with Nissan's electric vehicle boss are any evidence. The IDS concept's battery is as twice as large as the current Leaf's 30kWh setup, and could push the small car to a range beating even the majority of current Tesla vehicles on Aussie roads.
---
Germany's State Secretary of Economy and Energy, Rainer Baake, says that a mandate to ban petrol car sales by 2030 will be necessary to achieve the country's emission goals to cut carbon dioxide output by 80 to 95 per cent by 2050.
And it is not the first country to float the idea — The Netherlands and Norway government are in discussions to only allow electric car sales by 2025, and India is "evaluating a scheme" for an all-electric fleet by 2030.
---
The next generation of rechargeable lithium batteries set to change the electric vehicle industry may soon be here, thanks to the humble salt bath.
CSIRO scientists, in collaboration with RMIT University and QUT, have found that pre-treating a battery's lithium metal electrodes with an electrolyte salt solution extends the battery life and increases performance and safety, to a point where electric vehicles will soon be competitive with traditional petrol vehicles.
---
Image Cache: Electric cars have been around for a long time — just as long or longer than the internal combustion engine. Sure, some of them look a little funky, but the last 188 years have been pretty kind.
---
Loading page