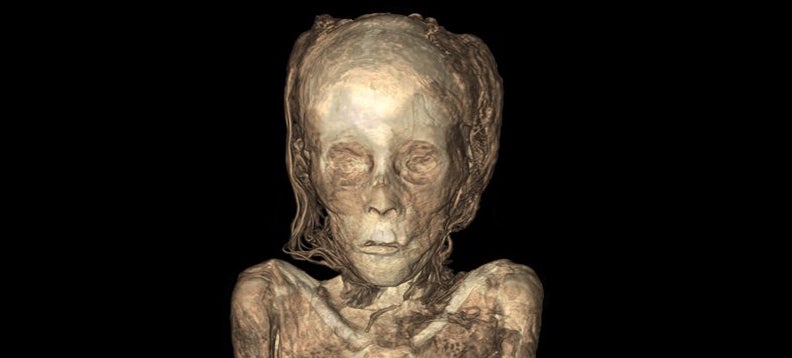 ---
Archaeologists have unearthed a rare tomb in Israel with an Egyptian ceramic sarcophagus. Inside, the body of a man who died about 3300 years ago along with a gold scarab with the name of Seti I, the father of Ramses II — the pharaoh that enslaved Moses and the Jews according to the Bible myth. But the buried man was not Egyptian.
---
While the internet at large was freaking out about an apocalyptic attack that wasn't really happening yesterday, something nefarious was going down at the bottom of the sea. Egyptian authorites found a trio of divers down there attempting to sever a crucial submarine communications cable.
---
If only Howard Carter had access to satellite imagery, maybe he would have discovered more than just King Tut's tomb. Fortunately, Google Earth means that anyone can examine the planet for last treasures. Including Angela Micol, a satellite archaeology researcher who thinks she has uncovered previously undiscovered ancient pyramids, hiding in plain sight in Egypt.
---
Now that we've got YouTube, Google, and Facebook out of the way, how about another Hottest Trends List! This one's a little morose though. Like, international arms sales morose. So who loves American best-in-the-world weapons? Kings and dictators.
---